Why you can trust Tom's Hardware Our expert reviewers spend hours testing and comparing products and services so you can choose the best for you. Find out more about how we test.
Our HDR benchmarking uses Portrait Displays' Calman software. To learn about our HDR testing, see our breakdown of how we test PC monitors.
The GS27QC seamlessly handles HDR10 signals by switching automatically. There are no picture controls available, but it tracks the references correctly for grayscale and luminance. Color is a little less saturated than some other HDR monitors, but it does a decent job for the money.
HDR Brightness and Contrast
Image 1 of 3
Just as in the SDR tests, the GS27QC is a little less bright than the GS32QC. But it has slightly more contrast thanks to a very low black level, so picking a winner is difficult. Some users will prefer the GS32QC's brighter image, while others will pick the GS27QC's lower black levels. Both monitors do a very good job with HDR contrast.
Grayscale, EOTF and Color
Image 1 of 3
Looking closely at test patterns, you'll see a slight purple tint in the GS27QC's brightest steps. It's harder to spot these small errors in content. Luminance tracking is nearly perfect, with a tone-map transition at 65%. This is correct for the GS27QC's measured black and white levels. Among budget HDR monitors, it doesn't get better than this.
In the color test, the GS27QC makes a good attempt at warmer colors with solid red, magenta and yellow saturation. Magenta comes up a bit short at the perimeter due to the under-saturated blue primary. Green also undershoots the mark, which is the same behavior we saw in the SDR gamut tests. Hue targets are well rendered except for blue, which strays a bit towards cyan. The same behavior can be seen in the Rec.2020 test. There is good saturation for the low and mid-range targets but not enough color to hit the limits of the triangle.
Test Takeaway: The GS27QC offers typical HDR performance when compared to other budget monitors. There is no dynamic option to increase contrast but with just over 4,000:1 available, HDR looks pretty good. Color saturation is the main weakness here. The GS27QC doesn't quite have the same volume as other budget screens. But its superior gaming performance and phenomenal volume might make these issues forgivable.
MORE: Best Gaming Monitors
MORE: How We Test PC Monitors
MORE: How to Buy a PC Monitor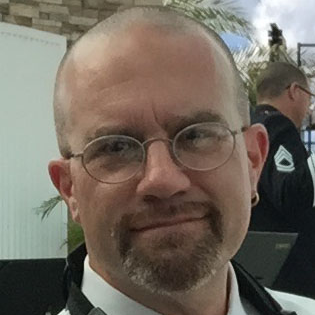 Christian Eberle is a Contributing Editor for Tom's Hardware US. He's a veteran reviewer of A/V equipment, specializing in monitors.