Why you can trust Tom's Hardware Our expert reviewers spend hours testing and comparing products and services so you can choose the best for you. Find out more about how we test.
I've lined up the same group that I used in the GS32QC review but swapped in the GS27QC. That way, you can compare the 27 and 32-inch versions of Gigabyte's offerings. They deliver similar performance in most respects. Also represented are AOC's CQ27G3Z and CQ27G3S, MSI's G272QPF and Galax's VI-01.
Pixel Response and Input Lag
Click here to read up on our pixel response and input lag testing procedures.
Image 1 of 2
Faster refresh rates mean smoother motion and lower input lag, for the most part. The 240 Hz CQ27G3Z pips the 165 and 170 Hz screens by 1ms in the response test, and that's a difference you can see with the naked eye. But the GS27QC essentially makes up that gap with its superlative overdrive. It is truly one of the best I've seen in any monitor at any price. Gigabyte's 32-inch display has 3ms less input lag, which most players may not perceive, but the best gamers will. The GS27QC is about average in this regard. For me, there was no difference in feel or play accuracy. Both monitors provided a great experience.
Test Takeaway: For the extra $50, I'd go for the GS32QC because it's a tad faster than the GS27QC and it's larger. But you won't be disappointed if your budget says $200 is the limit. The GS27QC delivers equally high motion resolution and a great feel for gamers of all skill levels.
Viewing Angles
Like its 32-inch counterpart, the GS27QC has better-than-average viewing angles when compared to other VA monitors. The side view shows 30% less brightness and a slight red shift. But the image doesn't become murky thanks to solid detail retention. Gamma doesn't change that much. The top view is mostly washed out with a red shift, but detail isn't completely lost. This is excellent performance.
Screen Uniformity
To learn how we measure screen uniformity, click here.
Though the GS27QC is a budget screen, it doesn't skimp on quality control. My sample had no visible glow or bleed. None of the monitors here have significant problems, but the GS27QC is the next best display after the MSI. Field patterns of higher brightness and other colors also had no visible uniformity issues.
MORE: Best Gaming Monitors
MORE: How We Test PC Monitors
MORE: How to Buy a PC Monitor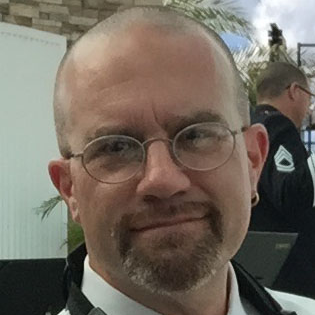 Christian Eberle is a Contributing Editor for Tom's Hardware US. He's a veteran reviewer of A/V equipment, specializing in monitors.