Why you can trust Tom's Hardware Our expert reviewers spend hours testing and comparing products and services so you can choose the best for you. Find out more about how we test.
To read about our monitor tests in-depth, please check out Display Testing Explained: How We Test PC Monitors. We cover brightness and contrast testing on page two.
Uncalibrated – Maximum Backlight Level
Image 1 of 3
HyperX rates the Armada 25 for 400 nits, but my sample maxed out at just over 350. I had to switch to the Custom RGB mode to achieve this. Standard mode was a tad lower at 328 nits. Both modes are more than bright enough for any indoor environment. If you're a fan of dark room gaming, you can go down as low as 33 nits by turning the brightness to zero.
The Armada 25 has a great-for-IPS black level of 0.3054, giving it 1,147.7:1 contrast, just a tick below the class-leading AG254FG. Though it may not seem like a significant difference on paper, that extra 150:1 makes a visual improvement in depth and color saturation.
After Calibration to 200 nits
Image 1 of 3
Calibration elevates the AOC and Monoprice screens, while the Armada 25 remains about the same. But this is not a negative result in any way. Putting these three monitors side by side would reveal nearly identical picture quality. The AOC is on another level contrast-wise, but you must decide if you want a 32-inch FHD monitor with its relatively low pixel density.
The Armada 25 excels in the ANSI test as one of the few monitors to score higher than its static value. Only a tiny handful of IPS panels have ever topped 1,200:1 in my experience. This is an exceptional display with a deep picture, solid blacks and excellent color saturation.
MORE: Best Gaming Monitors
MORE: How We Test PC Monitors
MORE: How to Buy a PC Monitor: A 2022 Guide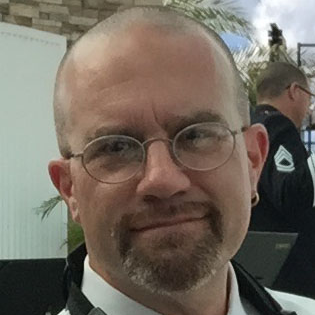 Christian Eberle is a Contributing Editor for Tom's Hardware US. He's a veteran reviewer of A/V equipment, specializing in monitors.