Why you can trust Tom's Hardware Our expert reviewers spend hours testing and comparing products and services so you can choose the best for you. Find out more about how we test.
In the speed versus resolution debate, I take the side of speed. After playing games on every type of monitor, fast, slow, hi-res, low-res; I always find that a higher frame rate makes for a better gaming experience. Seeing fine detail clearly as it flashes across the screen makes a big difference when the action gets frenetic. If you want to enjoy the virtual environment at a slower pace, 4K is undoubtedly the way to go. But if you want to raise the frag count, there's no better tool than a monitor running above 200fps.
The HyperX Armada 25 presents a minor conundrum. From a performance standpoint, it checks every box. It has excellent contrast and color accuracy. Video processing is well into the premium level with a clean overdrive, effective backlight strobe and Adaptive-Sync for Nvidia and AMD systems. Build quality is as good as it gets, and the inclusion of a high-quality mounting arm is a real bonus, especially if you plan to add a second panel.
My only complaint is the lack of speakers, audio connections and USB. Though these things aren't necessary for a high-performance gaming display, they are convenient. And most other monitors include at least two of them. Indeed, the Armada 25 is the first monitor I've seen lately with no 3.5mm headphone jack. Users will have to resort to the audio output of their PC or console to hook up external speakers. And USB will be relegated to the connected system as well.
That aside, I can heartily recommend the HyperX Armada 25. It delivers fantastic performance, image fidelity and build quality. Users looking for a speed advantage and about $200 savings over a 360 Hz screen should definitely check it out.
MORE: Best Gaming Monitors
MORE: How We Test PC Monitors
MORE: How to Buy a PC Monitor: A 2022 Guide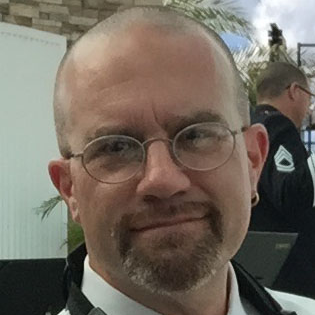 Christian Eberle is a Contributing Editor for Tom's Hardware US. He's a veteran reviewer of A/V equipment, specializing in monitors.