Why you can trust Tom's Hardware Our expert reviewers spend hours testing and comparing products and services so you can choose the best for you. Find out more about how we test.
The Armada 25 keeps its picture modes simple. The default one is called Standard, and it delivers decent accuracy without calibration. Only the Custom RGB mode has any options for adjustment.
Grayscale and Gamma Tracking
Our grayscale and gamma tests use Calman calibration software from Portrait Displays. We describe our grayscale and gamma tests in detail here.
Image 1 of 2
The default chart shows a barely visible blue tint in the brighter steps. This error will be tough to see in actual content. Gamma is a little light but tracks close to the reference line.
After calibration of the Custom RGB mode, tracking is now visually perfect with all errors below 2dE. Gamma is nearly the same, with a slight dip at the 90% step. Gamma presets would be a nice addition here to give users the option of a darker presentation. But overall, this is excellent performance.
Comparisons
Image 1 of 4
I can't complain about the Armada 25's out-of-the-box grayscale error of 2.70dE. It's lower than the other screens and puts the monitor in the calibration-not-needed category. The 360 Hz AOC is a high achiever, but it will cost you around $240 more. The final error of 1.01dE puts it in line with the other screens.
Though the Armada 25's gamma tracking is a tad light, it stays close to the reference line with a tight range of values. 0.15 is about as close as it gets. The actual average is 2.11, not too far off the mark. And it's closer to 2.2 than the bottom three screens.
Color Gamut Accuracy
Our color gamut and volume testing use Portrait Displays' Calman software. For details on our color gamut testing and volume calculations, click here.
Image 1 of 2
The Armada 25 closely follows the sRGB specification with full gamut coverage and a little bonus blue. In Standard mode, the magenta and cyan secondaries are slightly off hue, but saturation points are on target. There is no visible error here.
Calibration slightly improves the result, with all points now inside or in contact with their target boxes. The boxes represent 1dE, so this is an excellent test result.
Comparisons
Image 1 of 2
The Armada 25's third-place finish with a 1.80dE color error speaks to the quality of all the monitors here. The AOC is certainly an overachiever, but I have no problem recommending the HyperX or any of the competition. It doesn't get much better than this.
Only the 32-inch AOC attempts extended color with its 85% coverage of DCI-P3. The other screens fully cover sRGB except for the AG254FG, which comes up short. The Armada 25 has a little extra blue saturation, making cool tones a little more vibrant and giving sky and water textures more brilliance. There's no HDR here, so this is an appropriate color presentation that stays close to standard while providing a little extra vividness.
MORE: Best Gaming Monitors
MORE: How We Test PC Monitors
MORE: How to Buy a PC Monitor: A 2022 Guide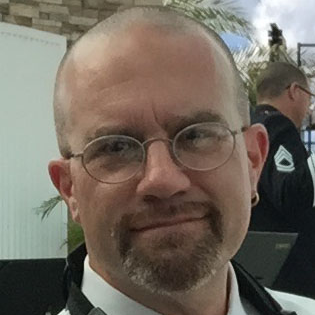 Christian Eberle is a Contributing Editor for Tom's Hardware US. He's a veteran reviewer of A/V equipment, specializing in monitors.