Why you can trust Tom's Hardware Our expert reviewers spend hours testing and comparing products and services so you can choose the best for you. Find out more about how we test.
The Armada 25 competes with a large group of fast monitors that run from 240 up to 360 Hz. For comparison, I've included AOC's 360 Hz AG254FG and Pixio's 280 Hz PX259P. The remaining panels are 240 Hz – ViewSonic XG2431, AOC C32G2ZE and Monoprice 40778.
Pixel Response and Input Lag
Click here to read up on our pixel response and input lag testing procedures.
Image 1 of 2
The Armada 25 is one of the quicker 240 Hz monitors I've tested with a 4ms response time. The 360 Hz AOC is a tad faster, but I've observed that visually, the difference between 240 and 360 Hz is less significant than the difference between 165 and 240 Hz. You'll pay a good bit more for 360 Hz and only get a tiny bit more smoothness.
In the lag test, the Armada 25 equals the 360 Hz AOC which means that it delivers a similar feel when gaming. Reaction time is everything on the battlefield, and the HyperX will provide nearly all the advantages of a 360 Hz monitor without the higher price tag or the requirement for a high-end video card.
Viewing Angles
Though I am a fan of VA's high contrast, there's no denying the superior viewing angles of a good IPS panel like the Armada 25. The color shifts slightly blue at 45 degrees to the side, but the reduction in brightness is only around 10% and barely noticeable. The top-down view has a green tint with a 30% light drop and less definition, thanks to a lower gamma.
Screen Uniformity
To learn how we measure screen uniformity, click here.
My Armada 25 sample aced the uniformity test with less than 9% deviation across the screen; I couldn't see any bleed or glow with the room completely darkened. Color patterns showed only smooth, even tones and brighter gray fields were also free of visible aberration.
MORE: Best Gaming Monitors
MORE: How We Test PC Monitors
MORE: How to Buy a PC Monitor: A 2022 Guide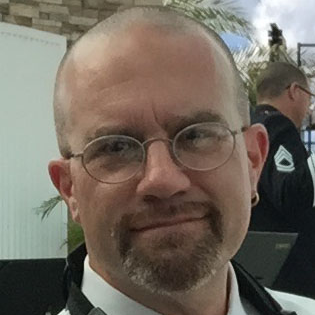 Christian Eberle is a Contributing Editor for Tom's Hardware US. He's a veteran reviewer of A/V equipment, specializing in monitors.