Why you can trust Tom's Hardware Our expert reviewers spend hours testing and comparing products and services so you can choose the best for you. Find out more about how we test.
Though a portable monitor like the NG17FGQ may not seem directly comparable to other high-speed gaming screens, it has similar performance to other monitors running at 240 Hz and higher. The group includes AOC's AG254FG, MSI's NXG253R, Gigabyte's M27QX, Pixio's PX259P and ViewSonic's XG2431.
Pixel Response and Input Lag
Click here to read up on our pixel response and input lag testing procedures.
Image 1 of 2
I ran the response and lag tests at 300 Hz (shown above) and 240 Hz. At 300 Hz, the NG17FGQ had the same 3ms response as a 360 Hz screen but with greater input lag. At 240 Hz, the response time was 4ms and the total lag was 26ms, so the difference is barely perceptible. Motion resolution was extremely high, and there were no ghosting or ringing artifacts. Though there is no overdrive option in the OSD, my visual observation tells me there is some kind of processing going on. This is one of the smoothest gaming monitors I've experienced. Only a 360 Hz screen delivers a comparable look. Even at 240 Hz, the NG17FGQ looked amazing.
Viewing Angles
The NG17FGQ delivers viewing angles typical of an IPS panel. At 45 degrees to the side, light falls off by around 50% and color shifts to green. Detail is a bit muddied as the darker steps become harder to distinguish from one another. From the top, the picture turns a cool blue with a 50% output reduction and a similar lack of detail. You'll want to look at this monitor head-on for the best image. And sharing will be difficult unless you sit cheek to cheek with your collaborator or opponent.
Screen Uniformity
To learn how we measure screen uniformity, click here.
My NG17FGQ sample had exceptional uniformity with only slight measured differences between the nine zones and no visual issues. The panel is solidly built and very rigid, so this performance will likely remain excellent for the display's life. Quality control is certainly not a problem here.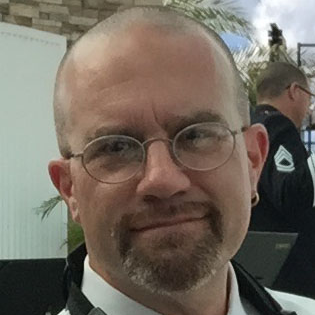 Christian Eberle is a Contributing Editor for Tom's Hardware US. He's a veteran reviewer of A/V equipment, specializing in monitors.