Why you can trust Tom's Hardware Our expert reviewers spend hours testing and comparing products and services so you can choose the best for you. Find out more about how we test.
Portable monitors are something of a niche product, but they can be very useful when you want to watch a movie or play a game on the road. They can be a second screen for your laptop or a mirror for a smartphone. Gamers will certainly want to consider the same things they do when selecting a desktop display, like speed and video processing.
The Nexigo NG17FGQ definitely checks the speed and video processing boxes. Even though I didn't see an overdrive option in the OSD, there was no motion blur and no ghosting or ringing. There is clearly an overdrive in operation, just at a fixed level. And even though I could not enable G-Sync, I never saw a single frame tear during hours of gaming. The high refresh rate is a real draw for this monitor, even if your system limits you to 240 Hz. The difference between this and 144 or even 165 Hz is greater than the difference between 240 and 360 Hz. Running the Nexigo at 300 Hz delivers a tiny bump in performance but I was more than satisfied at 240 Hz over HDMI.
Image quality is very good out of the box and even better with calibration. I just wish there were an extra gamma preset or two to get closer to the 2.2 reference. The NG17FGQ has ample contrast and would benefit from a slightly darker luminance curve. And HDR content would be enhanced if there were a dynamic option and a wide color gamut.
All in all, this is a solid portable display that can run with the big boys. It may be small and thin, but its general performance is equal to any premium high-speed monitor I've reviewed. The Nexigo NG17FGQ is definitely worth checking out if you need a swift screen that can travel.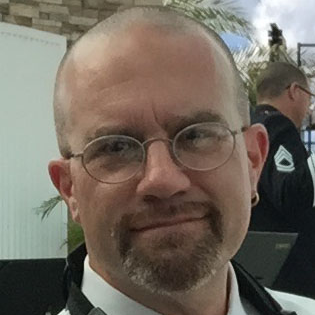 Christian Eberle is a Contributing Editor for Tom's Hardware US. He's a veteran reviewer of A/V equipment, specializing in monitors.