Why you can trust Tom's Hardware Our expert reviewers spend hours testing and comparing products and services so you can choose the best for you. Find out more about how we test.
Our HDR benchmarking uses Portrait Displays' Calman software. To learn about our HDR testing, see our breakdown of how we test PC monitors.
The Canvas 32Q doesn't add any contrast in HDR mode as it has no dynamic option. That said, it still does a good job with HDR material, thanks to its high native contrast. It outpaces any value-priced IPS monitor in this regard.
HDR Brightness and Contrast
Image 1 of 3
The Canvas 32Q's peak HDR brightness is around 333 nits which deliver bright, if not super sparkly, highlights. The best way to enjoy it is with the room lights turned down or off because it has excellent black levels and shadow detail. With just shy of 4,000:1 contrast for HDR, it does justice to the standard. If it had a dimming backlight, it would be even better. But if you're looking for budget HDR, the NZXT, Viotek and Monoprice all deliver a solid image. Even the BenQ beats the two IPS screens by enough to make a visible difference.
Grayscale, EOTF and Color
Image 1 of 3
Though there is no means to calibrate the Canvas 32Q's HDR mode, it offers good grayscale tracking, EOTF and gamut accuracy. The white point is a tad blue though only the mid-shadow areas show any visible error. The EOTF tracks almost perfectly with a tone-map transition point at 60%. This means all detail present in the original material will be clearly visible. Shadows are deep and dark but full of fine shading. Highlights exhibit the same behavior.
HDR color tracking is similar to what I saw in the SDR tests. The primaries are slightly under-saturated, and magenta is a little off hue. The Canvas 32Q's contrast will add a lot of vibrance and pop to the HDR image. Measured against Rec.2020, it hits all the targets until it reaches its gamut limit at around 87%, which is as it should be. When content is mastered in Rec.2020, that doesn't mean the display must be 100% saturated all the time. Tracking like this will deliver the most accurate representation of the original material. Though the Canvas 32Q doesn't quite have the HDR contrast of premium screens with zone dimming, it is better than most budget monitors.
MORE: Best Gaming Monitors
MORE: How We Test PC Monitors
MORE: How to Buy a PC Monitor: A 2022 Guide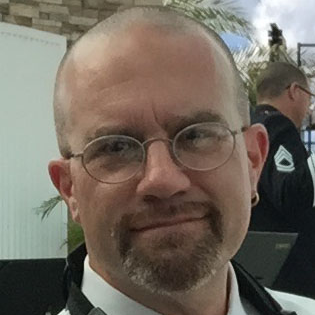 Christian Eberle is a Contributing Editor for Tom's Hardware US. He's a veteran reviewer of A/V equipment, specializing in monitors.