Why you can trust Tom's Hardware Our expert reviewers spend hours testing and comparing products and services so you can choose the best for you. Find out more about how we test.
The Canvas 32Q has good accuracy out of the box in its Standard picture mode. The other presets vary color and brightness to suit different game types or tasks. Standard is the most natural-looking mode for all content.
Grayscale and Gamma Tracking
Our grayscale and gamma tests use Calman calibration software from Portrait Displays. We describe our grayscale and gamma tests in detail here.
Image 1 of 2
Looking at the default grayscale chart, one would say it's pretty good with room for improvement. Only the 10% and 20% steps have any visible error with their slight coolness. Gamma runs too light for the labeled 2.2 setting. It's tracking closer to 2.0, which makes the picture a bit washed out, not befitting a VA panel.
Unfortunately, I could make no headway with the RGB sliders. They simply would not fix the entire brightness range, only one step at a time. I eventually went back to the default Normal color temp preset and changed gamma to 2.4, which made a noticeable improvement. Aside from the slight dip at 10%, gamma is on-point.
Comparisons
Image 1 of 4
Though the Canvas 32Q's before and after grayscale numbers are different, it's not enough to make a visual impact. Both values are below the visible threshold, so I rate its performance here as acceptable. If the RGB controls behaved properly, this result could be improved.
Luckily, gamma correctly tracks once you change the preset to 2.4. With a reasonably tight 0.23 range of values and only a 0.45% deviation from 2.2 (actual value 2.19), I can't complain about the Canvas 32Q's gamma performance. That has a positive impact on color saturation which I'll show you below.
Color Gamut Accuracy
Our color gamut and volume testing use Portrait Displays' Calman software. For details on our color gamut testing and volume calculations, click here.
Image 1 of 2
The Canvas 32Q's default color chart shows good hue results but there is a slight under-saturation across the board. This is due to the light gamma. The second chart shows the effect of changing the preset from 2.2 to 2.4. Red is still a bit under but it's much closer and it hits the 100% saturation point, which is a good thing. Only magenta is slightly off hue, but that is a minimal issue. The final average error is quite low.
Comparisons
Image 1 of 2
When a monitor can achieve such a low color error by changing a gamma preset, that's excellent performance. I've measured all the monitors here against the DCI-P3 standard, and they all come very close to the reference level. The Canvas 32Q has one of the more accurate gamuts out there.
DCI-P3 coverage is about average among value-oriented displays. The Corsair is extremely colorful thanks to its Quantum Dot film but also costs around $250 more. Since there is no sRGB mode, the Canvas 32Q will need a software LUT if you plan any color-critical work. But for gaming and entertainment, the extra saturation is a good thing.
MORE: Best Gaming Monitors
MORE: How We Test PC Monitors
MORE: How to Buy a PC Monitor: A 2022 Guide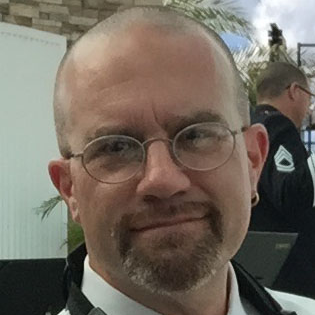 Christian Eberle is a Contributing Editor for Tom's Hardware US. He's a veteran reviewer of A/V equipment, specializing in monitors.