The jumbo monitor genre is a small one with just a few expensive displays that mostly attempt to straddle the line between monitor and TV. Philips has forgone any attempt to attract TV buyers with the 558M1RY. It is 100% a computer monitor with no tuner or streaming apps built in. But in practice, it shines as a gaming display and works extremely well as the anchor for a premium entertainment system.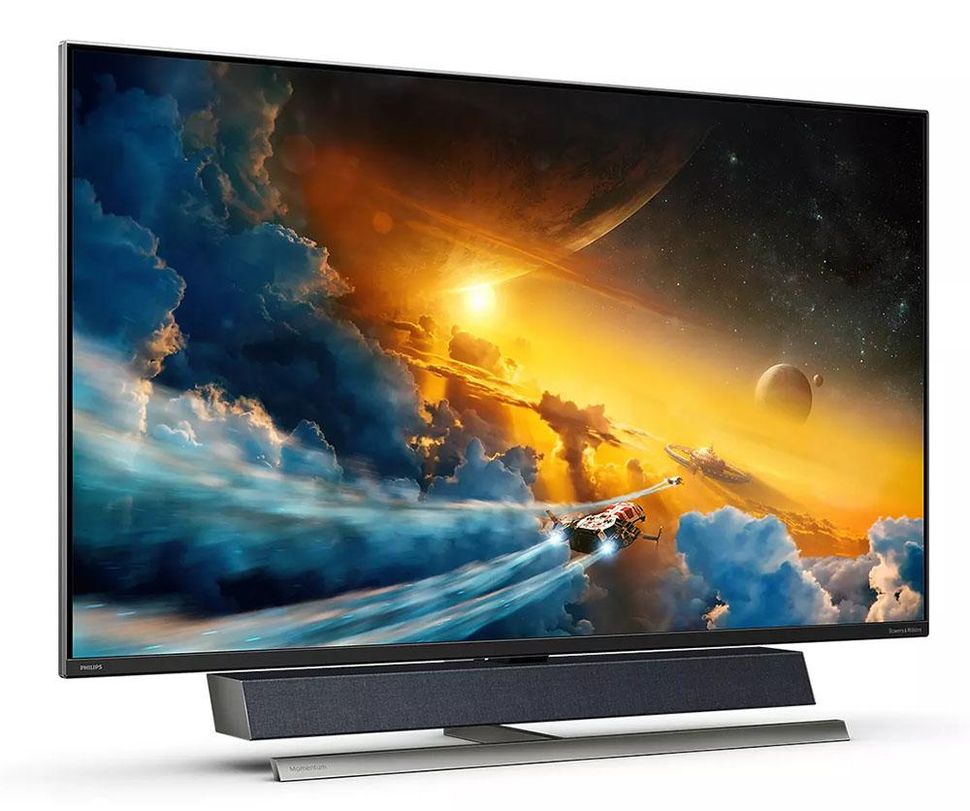 Our most positive impression goes to its built in B&W soundbar. It is by far the best quality audio we've heard included with a computer monitor. With 40 watts of power, multiple drivers, superb clarity and a wide soundstage, it provides a great enhancement for gaming and movies.
The 558M1RY is also no slouch in the video department. A 4K VA panel delivers high contrast at nearly 5,000:1 native with an accurate extended color gamut. It doesn't need calibration, and there's a usable sRGB mode too. With 750 nits available for SDR and over 1,200 in HDR, light output is prodigious. Even though there's no full-array local-dimming backlight, it manages over 30,000:1 contrast for stellar HDR performance.
Gamers will enjoy the reliable 120 Hz refresh rate and perfect implementation of Adaptive-Sync with or without HDR engaged. Playing games takes on a whole new dimension on a 55-inch screen, but we suspect console fans already know this. And that is where we found one flaw. There are no HDMI 2.1 inputs to support the new PS5 and Xbox consoles' top 4K speeds. But through the DisplayPort 1.4 input, you can connect to a PC and play at up to 120Hz in 4K.
Jumbo computer monitors are an extravagance to be sure but, at $1,500, the Philips Momentum 558M1RY represents the best value we've seen thus far in the category. It delivers on every promise and is super fun for games, movies and even productivity. If your budget can handle it and the cost of one of the best graphics cards, which you'll need to drive it, the 558M1RY definitely worth checking out.