Why you can trust Tom's Hardware Our expert reviewers spend hours testing and comparing products and services so you can choose the best for you. Find out more about how we test.
To learn about our HDR testing, see our breakdown of how we test PC monitors.
We applied an HDR signal to the ViewSonic XG270QC using an HD Fury Integral with our Accupel signal generator. The monitor switches over automatically and locks out all image adjustments. As you'll soon see, its HDR performance is quite good.
HDR Brightness and Contrast
Image 1 of 3
Though only rated for DisplayHDR 400, the ViewSonic XG270QC tops 607 nits in our test. The best part is its dynamic contrast feature which is automatically enabled in HDR mode. It delivers a super low black level of just 0.0263 nit and a superb contrast ratio of 23,055.1:1. It doesn't get much better than that.
We could occasionally see the picture level change as content flashed from dark to light, but the overall effect is excellent in practice. It's easy to see the impact of dynamic contrast in this comparison. The Gigabyte has high native contrast, but it doesn't come close to the ViewSonic, Asus or Dell screens. And the IPS and TN panels are well out of the running. They process HDR signals correctly but don't deliver any more impact.
Grayscale, EOTF and Color
Image 1 of 2
Clearly, HDR image calibration is unnecessary because the XG270QC showed no visible grayscale errors or luminance issues in our EOTF test. Grayscale tracking is visually perfect, and the monitor's high brightness results in a class-leading 70% clip point. That's the level where the monitor takes over tone-mapping. By leaving more of the work to the content's meta-data, HDR has a lot more impact. This monitor is serious competition for more-expensive FALD-equipped displays.
HDR color is a bit over-saturated, but this isn't significantly different than other HDR monitors we've tested, including ones that cost a lot more. Reds and blues are extra-bold for sure with some green hues also looking more vibrant. Only 100% green comes up a tad short of the mark. This is excellent performance.
MORE: Best Gaming Monitors
MORE: How We Test Monitors
MORE: All Monitor Content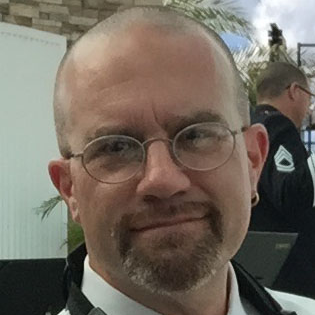 Christian Eberle is a Contributing Editor for Tom's Hardware US. He's a veteran reviewer of A/V equipment, specializing in monitors.
Thanks for the comprehensive review. I'm trying to decide whether to buy this monitor or the Dell s3220dgf. Which of these two monitors will offer the most impactful HDR experience? The Viewsonic has a higher peak brightness (600 nits) but uses an 8 bit panel, whereas the peak brightness of the Dell is lower (500 nits) but has a 10 bit panel.

Reply

With few flaws, the ViewSonic Elite XG270QC is one of the best gaming monitors we've seen in the sub-$500 category.

ViewSonic Elite XG270QC Review: Sub-$500 Excellence at 1440p : Read more

Informative review! Thanks for sharing it with forum posters. It is an amazing curved gaming monitor. I would like to suggest this monitor with a 27-inch screen size, 165Hz refresh rate, and AMD freesync graphics facility. I am using the previous model of Viewsonic: https://viewsonic.com/me/products/lcd/XG270QG.php It is also marvelous. Please keep sharing such reviews.

Reply