The Acer Predator X32 is a nearly perfect example of the state of the art in gaming monitors. With only minor flaws, it delivers a stunning image with tremendous color volume and deep contrast. Premium video processing delivers super-low input lag and performance worthy of a professional gamer.
Pros
+

Bright, saturated, sharp picture

+

Pro-level accuracy with calibration

+

Premium gaming performance with ultra-low input lag
Cons
-

Needs calibration for best picture

-

Fixed overdrive with Adaptive-Sync
Why you can trust Tom's Hardware Our expert reviewers spend hours testing and comparing products and services so you can choose the best for you. Find out more about how we test.
If there is a hardware category that defines the mantra, "competition improves the breed," then it's definitely gaming monitors. These days, it's hard to find a bad one, and most displays, at all price points, differ primarily in subtle ways. But occasionally, one comes along that becomes a reference by which all others are judged.
In my experience, most reference-level gaming screens have come from either Asus or Acer. The ROG Swift and Predator lines are always a go-to for those looking for ultimate performance. You won't find amazing bargains there, but both brands deliver a lot for the money.
4K on the desktop truly arrived with the introduction of Asus' ROG Swift PG27UQ and Acer's Predator X27. Both sport full-array local-dimming backlights with 144 Hz, Adaptive-Sync, HDR1000 and wide color gamuts. I still use an X27 today as a reference display.
Acer has never been one to stand still, and now, it offers a new monitor to vie for the reference title. It's the Predator X32, and it includes a 32-inch IPS Mini LED panel with 4K resolution, 160 Hz refresh, Adaptive-Sync, HDR1000, wide gamut color and 576 dimming zones. And it's expensive, though not as much as you might think, at around $1,200 as of this writing.
Acer Predator X32 Specs
Swipe to scroll horizontally
| | |
| --- | --- |
| Panel Type / Backlight | IPS / Mini LED |
| | 576 dimming zones |
| Screen Size / Aspect Ratio | 32 inches / 16:9 |
| Max Resolution & Refresh Rate | 3840x2160 @ 160 Hz |
| | FreeSync Premium Pro: 1-160 Hz |
| | G-Sync Ultimate |
| Native Color Depth & Gamut | 8-bit / Rec.2020 |
| | HDR10, DisplayHDR 1000 |
| Response Time (GTG) | 0.7ms |
| Brightness (mfr) | 400 nits SDR |
| | 1,000 nits HDR |
| Contrast (mfr) | 1,000:1 |
| Speakers | 2x 7w |
| Video Inputs | 1x DisplayPort 1.4 w/DSC |
| | 4x HDMI 2.1, 1x USB-C |
| Audio | 3.5mm headphone output |
| USB 3.0 | 1x up, 4x down or None |
| Power Consumption | 52.3w, brightness @ 200 nits |
| Panel Dimensions | 28.6 x 19.9-25 x 12.5 inches |
| WxHxD w/base | (726 x 505-635 x 318mm) |
| Panel Thickness | 3.3 inches (83mm) |
| Bezel Width | Top/sides: 0.4 inch (9mm) |
| | Bottom: 0.9 inch (22mm) |
| Weight | 24.5 pounds (11.1kg) |
| Warranty | 3 years |
If you have a list of features that should be in a gaming monitor, the X32 checks every box with just one exception: it doesn't have a backlight strobe. This is not an unusual omission and it in no way diminishes gaming performance. You get FreeSync Premium Pro and G-Sync Ultimate certification from 1 to 160 Hz. You can run HDR and Adaptive-Sync at all refresh rates over the DisplayPort 1.4 input, which incorporates Display Stream Compression (DSC) to keep input lag low. And, spoiler alert, it works. The X32 is one of the quickest 4K monitors I've tested.
Picture quality is as good as it gets for the current state of the art. The 576 dimming zones and a 1,000-nit Mini LED backlight assure high contrast. The color gamut is enormous, covering over 80% of Rec.2020 (120% of DCI-P3). You can also select any gamut from the list of current standards, including sRGB. Local dimming ups the contrast ratio from an IPS-typical 1,100:1 to over 50,000:1. With a few tweaks, its accuracy is near-perfect.
The X32 is super flexible as well. There are four HDMI 2.1 inputs and USB-C, totaling five video connections. Four USB ports, two of which are on the side, offer plenty of peripheral interface options. A KVM function lets you connect and control multiple systems with a single keyboard and mouse. Multiple picture modes, some of which can be programmed by the user, make it easy to switch between configurations. Complete calibration controls mean professionals can use the X32 as a mastering screen between frag sessions.
At $1,200, the X32 is a premium purchase, but consider that when the X27 came out in 2018, it cost $2,000, with fewer dimming zones and a smaller color gamut. This new Predator is a lot of fun and useful at the same time. Let's take a look.
Assembly and Accessories
The X32 arrived in a huge carton containing the assembled monitor and stand. All I had to do was remove the top piece of crumbly foam and lift it out. After undoing the Velcro strap preventing the stand from extending, I set it up on my test bench noting its large 12.5-inch depth. The power supply is internal, so I found an IEC cord in the box along with DisplayPort, HDMI, USB-C and USB-A/B cables. A headphone hook snaps onto the top of the stand, which also has a generous grab handle, ideal for moving this heavy monitor around.
Product 360
Image 1 of 4
The first adjective that came to mind when setting up the X32 was imposing, and I mean that in a good way. It's a large piece of kit, from its 32-inch screen (which is fairly thick) to the huge base commanding over a foot of depth and putting the panel further forward than most stands. You'll need a bit more desktop space than other 32-inch monitors require. And in normal circumstances, there is no chance the monitor will fall over in any direction.
The stand is a cast aluminum piece with a 5.1-inch (130mm) height adjustment, 30 degrees of tilt, and 40 degrees swivel. There is no portrait mode. Movements are smooth and sure, befitting a display of the highest quality. The X32 is built like a tank in every respect.
The front view makes the stand seem slender, but it is not. You can see a small passthrough for cables just under the screen. The bezel is thin, at 9mm around the top and sides, with a wider 22mm strip at the bottom that sports the Predator moniker. Around the left side, you'll find two USB ports, which are convenient for easy peripheral management. I remember when this feature was expected, but it is a rarity today.
In the back, there's another Predator graphic and generous ventilation that does its job passively without an internal fan. You won't find any LED lighting here, which is slightly surprising, but I didn't miss it. And it helps keep the price down, at least a little. The controls are also back here with a tiny joystick, three keys and a power toggle. A tiny LED on the front shows power status: blue for on and orange for standby.
The input panel has everything one could use to connect a monitor and integrate it into any system, PC, console, A/V; you name it. There are four HDMI 2.1s and a DisplayPort 1.4 with DSC. Two more USBs and an upstream port round out the peripheral hub. And there's a USB-C port with DisplayPort function and supports peripherals and charging with 90 watts of juice.
OSD Features
Pressing the X32's joystick or any of the keys brings up a quick menu that offers brightness, color mode and input selection. Another press reveals the extensive OSD.
Image 1 of 6
The Picture menu has all basic image controls except the local dimming found in the Gaming menu (more on that later). HDR has an Auto mode, but I discovered you still have to switch HDR on and off manually using the picture mode selector. A low blue light setting creates a picture more comfortable for reading. You'll also want to turn Max Brightness on to set the peak SDR white level above 120 nits.
The Color menu has two screens that include every possible calibration option. There are five gamma and four color temp presets, plus a user option that has gain and bias sliders to dial in grayscale with precision. On the second screen, you can call up one of the eight picture modes and switch between seven gamut modes. You get every current standard except Adobe RGB, which might discourage photographers from considering the X32. Standard renders over 80% of Rec.2020, which means the X32 is really colorful. It has one of the largest native gamuts I've measured to date. Calibration is only possible in the Standard gamut mode.
The Gaming menu has overdrive options, an Adaptive Sync toggle and game enhancements like a frame rate counter and a selection of aiming points. Local dimming is controlled here as well, with three levels of aggressiveness. I recommend Average as the best setting for both SDR and HDR. In the photo, overdrive and Ultra-Low Latency are grayed out because Adaptive-Sync is turned on. Low latency is locked on and overdrive is fixed to its middle option. This is a slight flaw, as there is a tiny bit of ghosting. I found the cleanest motion with both Adaptive Sync and overdrive turned off.
After tweaking, save your settings to one of the three programmable picture modes. They appear in the selector as the first three choices. User is the default when you make any change to any picture control. You'll also need to switch back and forth between HDR and User when viewing HDR and SDR, respectively.
Acer Predator X32 Calibration Settings
The X32 includes a calibration data sheet that certifies the sRGB mode. My tests confirmed its accuracy. All the fixed gamut modes are spot-on, which is good since they can't be adjusted. The default Standard mode needs a little work needs. Gamma tracks well on its 2.2 preset, and the grayscale is a bit warm. It can be made perfect with a few clicks of the RGB gain sliders. I also had to lower contrast two clicks to resolve a color clipping issue. When complete, I recommend setting the local dimming to Average for the best contrast. Below are my SDR settings. Note that the Standard gamut mode means you'll be using the full color space for all content. It's quite large, over 80% of Rec.2020, and may look overblown for some SDR content. But I doubt too many gamers will complain.
When an HDR10 signal is applied, you must switch to the HDR picture mode, or set the HDR option to Auto, which accomplishes the same thing. HDR is reasonably color-accurate and cannot be calibrated.
Swipe to scroll horizontally
| Picture Mode | User |
| --- | --- |
| Brightness 200 nits | 45 |
| Brightness 120 nits | 26 |
| Brightness 100 nits | 23 |
| Brightness 80 nits | 18 |
| Brightness 50 nits | 12 (min. 3 nits) |
| Adaptive Dimming | Average |
| Contrast | 48 |
| Gamma | 2.2 |
| Color Temp User | Gain - Red 47, Green 50, Blue 52 |
| | Bias - Red 50, Green 50, Blue 50 |
Gaming and Hands-on
You'd think by now that I would have seen enough 4K monitors in action that I'd be hard to impress. But the Predator X32 impressed me in a major way. Its tremendous color saturation is a significant selling point when compared to other monitors of any resolution. It's so colorful that you barely need the local dimming in SDR mode. I played Tomb Raider for about an hour before I realized that I'd switched it off. Even though native contrast is just 1,200:1, which is good for an IPS monitor but well shy of an OLED or VA panel, the extra color made the image punchy and super vivid. In fact, with dimming on Average, shadow detail took a bit more effort to make out. I could increase the Black Boost to compensate, but that defeats the purpose. My recommendation is that if you're playing a game with a lot of dark nooks and crannies, turn off the dimming in SDR mode.
HDR gaming is on another level with the X32. You'll want the dimming for sure as it has a very different effect. Shadow detail is perfectly visible while blacks are true. Highlights pop right out but the picture is never harsh in tone. Color is again the star, with rich hues in every possible scenario. Earth tones are textural even when there's no texture in the graphic. Primary colors almost transcend the display. Unless you already have a monitor with a color gamut this large, the X32 will redefine your perceptions.
Video processing is equally special. But I'll get my nit-pick out of the way first: Engaging Adaptive-Sync means you can't adjust the overdrive. It's locked to its middle setting, which causes slight ghosting. I could see it in areas of high contrast where objects moved against static backgrounds. But I was looking for it as well. It is only a minor issue. My wish is that I could turn overdrive off altogether. It isn't actually necessary for smooth motion resolution.
The best part of gameplay is the X32's extremely low control lag. I could perceive its advantage over other 4K monitors I've tested. I looked at it right next to a five-year-old Predator X27 and experienced a tremendous difference in feel. The X27 has a total lag of 39ms, 18ms more than the X32. If you're considering an upgrade to your X27, or any other 4K monitor from that era, the X32's speed is reason enough to make the purchase. As a gaming monitor, the X32 has no equal under 240 Hz.
For workday tasks, I am partial to any 32-inch 16:9 panel because it's what I look at every day. The size and shape are ideal for document editing of all types. You can view a vast portion of a spreadsheet, place two Word documents side by side, keep a browser and email window visible, or edit photos with all your tool palettes on hand. The X32 handles these applications with ease and is great for watching TV besides. Whether it's YouTube or Netflix, the image is super easy on the eyes. Again, the manual switch to and from HDR is a little annoying. And if you want to view SDR video with the correct color, a manual change to the gamut is also required. Though the X32 looks better than nearly all televisions, it is a bit less convenient to operate.
These are minor quirks that seem to be a part of every high-end computer monitor. But make no mistake, I consider the Predator X32 to be a reference product in every respect. As a gaming display, it is nearly unequaled. And it does everything else well enough to be your sole monitor.
MORE: Best Gaming Monitors
MORE: How We Test PC Monitors
MORE: How to Buy a PC Monitor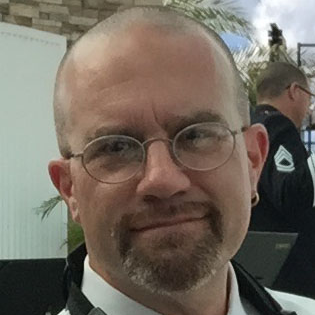 Christian Eberle is a Contributing Editor for Tom's Hardware US. He's a veteran reviewer of A/V equipment, specializing in monitors.