Why you can trust Tom's Hardware Our expert reviewers spend hours testing and comparing products and services so you can choose the best for you. Find out more about how we test.
The CU34G3S is one of the few monitors I could not improve with calibration. That is of little matter because it's spot-on out of the box.
Grayscale and Gamma Tracking
Our grayscale and gamma tests use Calman calibration software from Portrait Displays. We describe our grayscale and gamma tests in detail here.
Image 1 of 2
The default Eco mode is Standard with Game mode turned off. That delivers grayscale tracking that's nearly perfect. Only two tiny errors at 90 and 100% can be seen in test patterns. You're unlikely to see an issue in actual content. Gamma is also a tad dark at the 80 and 90% levels, but this too is a tiny error. I attempted to calibrate the User color temp but had no success. It's best to just leave the preset on Warm with Gamma 1 and set brightness to your preference.
The CU34G3S is a rare gaming monitor with an accurate sRGB mode. You'll find it hidden in the color temp options. It leaves the Brightness control available, which is also a rarity. If you're a color purist and want the correct gamut for SDR content, that is the option to choose. It has no visual errors and only a dip in gamma at 10% brightness to mar an otherwise perfect chart.
Comparisons
The CU34G3S wins the out-of-box contest with a 1.73dE score. That's definitely above average for the category. Since I couldn't improve that performance, it slipped to fifth place. However, none of the displays have visual grayscale errors, so the comparison is a wash. All the screens perform well.
Gamma tracking is mid-pack with a reasonably small 0.18 range of values and a 2.27% deviation from spec. The actual gamma value is 2.25.
Color Gamut Accuracy
Our color gamut and volume testing use Portrait Displays' Calman software. For details on our color gamut testing and volume calculations, click here.
Image 1 of 2
The CU34G3S's color gamut accuracy is exemplary. It's visually without error and only shows a slight red under-saturation in the chart. Green is also a tad under, typical of all wide gamut screens. While the monitor doesn't cover the entire DCI-P3 gamut, it comes close.
The sRGB gamut is worthy of a professional display. There are no visual errors, and every point is no more than 1.5dE off its target. With a 1.35dE average, it doesn't get much better. Remember that to use the sRGB option, select it in the color temp menu.
Comparisons
Image 1 of 2
Noting that all the other monitors are calibrated makes the CU34G3S's performance more impressive. Plenty of displays can't hit 2.10dE with adjustment. That AOC delivers it out of the box just adds to its value quotient.
In the volume calculation, the CU34G3S is about average for the category, covering almost 87% of DCI-P3. Green is the main weakness, typical of the genre. The Cooler Master and Monoprice definitely have more visible color, but they don't have sRGB modes. The AOC covers both equally well.
MORE: Best Gaming Monitors
MORE: How We Test PC Monitors
MORE: How to Buy a PC Monitor: A 2022 Guide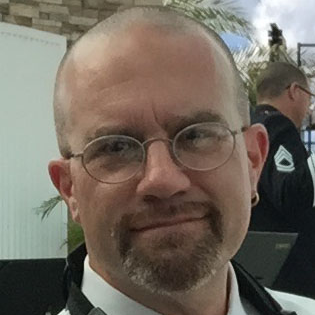 Christian Eberle is a Contributing Editor for Tom's Hardware US. He's a veteran reviewer of A/V equipment, specializing in monitors.