Why you can trust Tom's Hardware Our expert reviewers spend hours testing and comparing products and services so you can choose the best for you. Find out more about how we test.
With so many different kinds of gaming monitors available, it can be hard to choose. There is no single category that gets everything right. And there is user preference to consider. What works for one player may not work for another.
After trying monitors in every conceivable shape, size, speed and resolution, I can say that curved screens are the most fun for me. They provide a great view of the action, and most have balanced performance and quick response. So, if you've decided you want a curved display, the question becomes, "how curved should it be?"
The curviest screens are 1000R or 1000 mm radius like the AOC CU34G3S. In the 21:9 aspect ratio, this gives you the most impactful wraparound effect. Aside from VR goggles, you're not going to find a more immersive experience. Luckily, the CU34G3S delivers a lot of features and performance for a relatively low price.
With color that's visually perfect out of the box, no tweaking is needed. That is good since I could not improve the picture with calibration. The VA panel delivers over 3,100:1 contrast which is about triple that of the average IPS screen. That's a lot of dynamic range with really deep and realistic blacks. The wide color gamut is a great asset as well. You can use the CU34G3S's nearly 87% coverage of DCI-P3 for all content or switch on the very accurate sRGB mode if you wish.
I found the video processing to be equally impressive. With WQHD resolution and 165 Hz, I was able to max the frame rates and enjoy super smooth movement with no blur and very fast control response. Though there are some monitors that are slightly quicker like the Cooler Master GM34-CW, the visual difference is pretty small. I spent many hours playing games on the CU34G3S and enjoyed every minute.
At this writing, the AOC CU34G3S is selling for around $430. That's a great value considering its feature set and performance. And those things are wrapped up in a great-looking screen with an immersive feel. If you're looking to take your curve to the max, definitely check it out.
MORE: Best Gaming Monitors
MORE: How We Test PC Monitors
MORE: How to Buy a PC Monitor: A 2022 Guide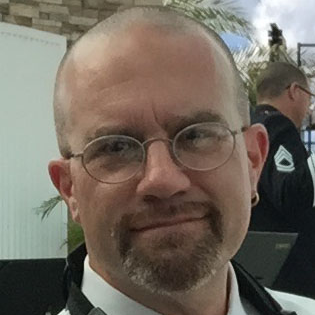 Christian Eberle is a Contributing Editor for Tom's Hardware US. He's a veteran reviewer of A/V equipment, specializing in monitors.