Why you can trust Tom's Hardware Our expert reviewers spend hours testing and comparing products and services so you can choose the best for you. Find out more about how we test.
All monitors in this comparison group are 34-inch ultra-wide screens, mostly VA, with one IPS panel. In addition to the CU34G3S, we have Cooler Master's GM34-CW, BenQ's EX3415R and EX3410R, and the Monoprice 42772. Speeds are either 144 or 165 Hz.
Pixel Response and Input Lag
Click here to read up on our pixel response and input lag testing procedures.
Image 1 of 2
Higher refresh rates deliver smoother motion and lower input lag. But for most players, smoothness is the thing that most impacts the experience. 144 and 165 Hz deliver roughly the same look to the moving image. The top two panels will be slightly better at keeping motion resolution high. But all the displays look solid as long as frame rates stay high. The AOC has the same panel response as most 144 Hz monitors.
In the input lag test, the CU34G3S is in last place with a 32 ms total score. This performance is by no means poor, as anyone with moderate to good skills will find the monitor snappy and eager to play. The top three monitors are over-achievers with low lag despite their 144 Hz maximums. However, the 165 Hz screens aren't far behind. Again, it comes down to frame rates. If your system can keep the action at 140 fps or higher, you'll enjoy a great play experience. Professional players may prefer the lower input lag, however.
Viewing Angles
The CU34G3S's viewing angles are weakened by its extreme curve and VA panel. The green shift I usually see from VA monitors is there and brightness drops by around 40%. Though there is plenty of width here, I don't recommend sharing. The curve would distort the image for anyone not sitting at the center. The top view is equally poor, with the same green shift and light reduction. On the upside, detail remains visible in the brightest and darkest parts of the image.
Screen Uniformity
To learn how we measure screen uniformity, click here.
My CU34G3S sample showed very good uniformity except for slightly visible hotspots in the upper left and lower right corners. These issues couldn't be seen in anything but a black field pattern. Shadowed areas in graphical content looked smooth-toned. Color and white uniformity were visually perfect.
MORE: Best Gaming Monitors
MORE: How We Test PC Monitors
MORE: How to Buy a PC Monitor: A 2022 Guide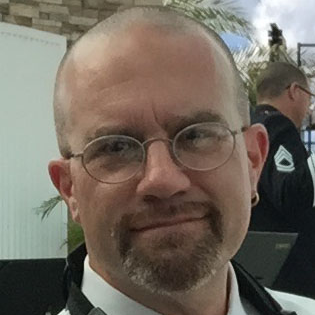 Christian Eberle is a Contributing Editor for Tom's Hardware US. He's a veteran reviewer of A/V equipment, specializing in monitors.