Early Verdict
While 60Hz is a stumbling block for the Asus MG24UQ, it's no different than any other Ultra HD gaming monitor, regardless of price. Since that fact renders such panels equal, potential buyers should strongly consider its superb color accuracy, excellent overdrive implementation, FreeSync and low price. If you've wanted to try UHD in your gaming system, this might be the best chance you've had yet
Pros
+

FreeSync

+

Ultra HD

+

Out-of-box color accuracy

+

IPS panel

+

Ghost-free overdrive: HDMI 2.0

+

Build quality

+

Ergonomics
Cons
-

Narrow FreeSync range

-

60Hz refresh limit
Why you can trust Tom's Hardware Our expert reviewers spend hours testing and comparing products and services so you can choose the best for you. Find out more about how we test.
Introduction
Gamers looking to get their feet wet with adaptive sync have always been able to turn to the 24-inch monitor category when shopping for a bargain. We've reviewed a number of FHD screens with FreeSync that cost less than $300 and offer decent performance for the price.
But what if you could spend just a little more and have 186 pixels-per-inch? We're talking about the 24-inch (23.6 to be exact) segment of the Ultra HD category. We've reviewed a couple of these displays before, but until now, none came equipped with FreeSync or G-Sync. And they were relatively expensive.
Today we're looking at a new member of Asus' MG-series, the MG24UQ. Though it only costs around $350 (street price) as of this writing, it offers Ultra HD resolution, HDMI 2.0, and FreeSync. And it's all anchored by a color-accurate IPS panel.
Specifications
While Asus saves its best displays for the ROG series, MG monitors can come pretty close to matching performance with their more-expensive brethren while saving users a good bit of cash. It wasn't long ago that a 24-inch FHD screen selling for less than $300 impressed us. For the MG24UQ to sell for only a bit more than that is a definite breakthrough.
The panel boasts a response time of four milliseconds which makes it one of the faster Ultra HD panels currently available. The backlight is flicker free and supports a low blue light feature. Color depth is a true 8-bits. HDMI 2.0 is supported over one input, which means it will accept a full-resolution signal at 60Hz.
While it doesn't offer advanced gaming features like ULMB or fast refresh rates, it does support Freesync over a narrow 40-60Hz range through its DisplayPort interface. We've talked about this issue in past reviews of Ultra HD gaming monitors. Current connection standards simply don't yet support such high resolutions at faster framerates. Until DisplayPort 1.3 and 1.4 become more common, Ultra HD will remain stuck at 60Hz. Given the lower limit of 40fps, that means gamers will need to carefully tune detail levels to stay within the performance window to see the benefits.
We'll talk about gaming performance more on page five. The MG24UQ looks like a real price-performance winner on paper. And our past experiences with 24-inch UHD panels have shown them to be color accurate with excellent contrast. Has Asus hit a homerun? Let's take a look.
Packaging, Physical Layout & Accessories
The MG24UQ ships in a rather unassuming carton which is large enough to protect its contents but small enough to tuck under your arm if you happen to buy it in a big-box store. The upright is already attached so the only assembly required is to bolt on the base. Cables include IEC for the internal power supply plus one each of HDMI and DisplayPort. You also get a printed quick start guide and warranty information. The user manual is provided on a CD.
Product 360
Image 1 of 6
After reviewing several large screens of late, the MG24UQ looks almost toy-like sitting on our test bench. You might mistake it for an FHD monitor . . . until you turn it on, of course. The image is very clear and free of grain thanks to tight layering of the TFT and anti-glare parts. Reflections aren't a problem even in sunlit rooms, and there is plenty of output to counter those conditions.
The front bezel is fairly thin at less than an inch and runs the same width all around. Small icons on the lower right side tell you where to find the control buttons, which are around back. They respond to quick presses with a firm click. Menu navigation is accomplished by a slick joystick just like the one we found on the Asus MG28UQ. It's operation is quick, easy and intuitive.
The stand is quite solid and offers a full range of adjustments. You get nearly six inches of height plus 70 degrees swivel in each direction, 25 degrees tilt, and the pictured portrait mode. Engineering and build quality are better than expected at this low price point.
The side profile is less than 2.5 inches and features a large flat area for wall mounting if that is your desire. The only thing we miss here are USB ports. Ventilation happens around three sides of the bulge, which also features good shielding for internal components. The top grill houses two small speakers driven by a two-watt amplifier. Sound is concentrated in the upper-midrange and can't be turned up too loud before distortion sets in. Gamers will be best served from the headphone output.
The back of the MG24UQ features a 100mm VESA mount which can be exposed by unsnapping the upright. The small handle-shaped protrusion is intended for cable management.
Inputs include three HDMI ports, one of which supports version 2.0. Native 3840x2160-pixel signals are accepted at 60Hz, although adaptive sync only works through the single DisplayPort. Also shown here is the 3.5mm headphone jack.
GamePlus
Image 1 of 5
The MG24UQ features the same version of GamePlus we saw on the MG28UQ. Gamers can bring up one of four reticules, a countdown timer, an fps counter or a handy screen alignment grid. This aids registration in multi-screen setups both horizontally and vertically. Once a particular element is activated, it can be moved around the screen using the OSD joystick. Unfortunately you can only use one feature at time. And the fps counter is surrounded by a black box regardless of content. To remove the Game Plus item, press the X button on the control panel.
MORE: Best Computer Monitors
MORE: How To Choose A Monitor
MORE: Display Calibration 101
MORE: The Science Behind Tuning Your Monitor
MORE: All Monitor Content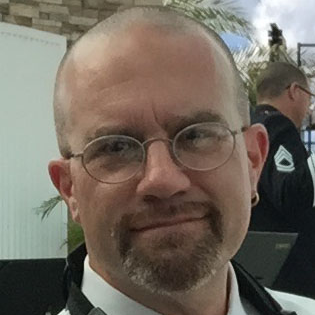 Christian Eberle is a Contributing Editor for Tom's Hardware US. He's a veteran reviewer of A/V equipment, specializing in monitors.