The Crucial T500 is a solid all-around drive, scratching that DRAM-powered SSD itch with plentiful performance and good efficiency. There's also a PS5-friendly heatsink option, but capacity lovers will have to wait for the 4TB model.
Pros
+

Excellent all-around performance

+

Efficient and single-sided

+

Optional heatsink at 1TB/2TB

+

Software and encryption support
Cons
-

High MSRPs

-

Inconsistent sustained write performance

-

4TB still waiting in the wings
Why you can trust Tom's Hardware Our expert reviewers spend hours testing and comparing products and services so you can choose the best for you. Find out more about how we test.
There has long been a desire for a "do-it-all" Gen 4 SSD that could work equally well in desktops, laptops, or the PS5 without sacrificing TLC flash or a DRAM cache. The T500, on paper, seems to be that drive, with ample performance and a single-sided, efficient design. While Gen 5 SSDs have produced some hefty numbers, at the end of the day, a practical drive just makes a lot more sense. Crucial made an effort with the P5 Plus but fell short in many ways, not least by launching without a heatsink option or the possibility of a 4TB SKU. The T500 takes the lessons learned from that experience, along with the hardware capabilities of the beastly T700, to produce a compelling product that has to be carefully guided between imposing competitors.
On the one hand, the introduction of the DRAM-less Maxio MAP1602 controller with 232-Layer YMTC TLC flash has brought high-end performance at a budget price. This combination is particularly tasty at 4TB with the Lexar NM790 and Addlink A93, single-sided and efficient drives with PS5-compatible heatsink options. It's possible to save some money with the slower, QLC-based Crucial P3 Plus or Corsair MP600 Core XT, but seeing 7 GB/s with TLC goodness can be hard to pass up with recent price drops.
If there's a place these new drives fall short, it's with the lack of DRAM. The fact is newer DRAM-less controller designs have done a great job of giving a top-tier experience to users. Still, old habits die hard, and some workloads just run better on beefier drives with a local DRAM cache. The original eight-channel Gen 4 controllers have hit the spot for some time in this regard, and these can be had at lower prices — the Silicon Power XS70 or similar comes to mind. But these drives are also not without drawbacks as the controllers pull more power, run hotter, and the component layouts are not always single-sided, restricting their use in laptops and other mobile devices.
A cooler, single-sided design is optimal for laptops and small form-factor machines. This includes the PS5 and some portable gaming systems, too. Recent arrivals like the WD Blue SN580 are popular fits, but if you want full Gen 4 performance and DRAM, you have been so far left in the lurch. The SK hynix Gold P31 is the venerable choice for Gen 3, but it's getting on in age and can be difficult to find. That's where the T500 comes into play. The Gold P31 felt like a product out of time; planned for something bigger because it seemed to do everything so well. The T500 has a similar feel, which gives it the chance to be a successful surprise if it can be fine-tuned.
Specifications
Swipe to scroll horizontally
| Product | 500GB | 1TB | 2TB |
| --- | --- | --- | --- |
| Pricing | w/HS | $89.99 | $119.99 | $129.99 | $169.99 | $179.99 |
| Form Factor | M.2 2280 (Single-Sided) | M.2 2280 (Single-Sided) | M.2 2280 (Single-Sided) |
| Interface / Protocol | x4 PCIe 4.0 / NVMe 2.0 | x4 PCIe 4.0 / NVMe 2.0 | x4 PCIe 4.0 / NVMe 2.0 |
| Controller | Phison E25 | Phison E25 | Phison E25 |
| DRAM | LPDDR4 | LPDDR4 | LPDDR4 |
| Flash Memory | 232-Layer Micron TLC (B58R) | 232-Layer Micron TLC (B58R) | 232-Layer Micron TLC (B58R) |
| Sequential Read | 7,200 MB/s | 7,300 MB/s | 7,400 MB/s |
| Sequential Write | 5,700 MB/s | 6,800 MB/s | 7,000 MB/s |
| Random Read | 800K | 1,150K | 1,180K |
| Random Write | 1,390K | 1,440K | 1,440K |
| Security | TCG Opal | TCG Opal | TCG Opal |
| Endurance (TBW) | 300TB | 600TB | 1,200TB |
| Part Number | w/HS | CT500T500SSD8 | CT1000T500SSD8 | CT1000T500SSD5 | CT2000T500SSD8 | CT1000T500SSD5 |
| PS5-Compatible HS | N/A | Yes | Yes |
| Dimensions w/HS | N/A | 80mm x 23mm x 9.7mm (LxWxH) | 80mm x 23mm x 9.7mm (LxWxH) |
| Warranty | 5-Year | 5-Year | 5-Year |
The Crucial T500 comes in 500GB, 1TB, and 2TB, with the last two capacities having a heatsink version. The 4TB is expected sometime next year. The MSRPs for these are $89.99, $119.99, and $169.99, respectively, with the heatsink adding $10 to the last two prices. The heatsink is PS5-compatible and is worth the small premium, but may be unnecessary. These prices are, unfortunately, simply unrealistically high in the current market. We expect street prices to be significantly lower, especially with the upcoming holidays.
The T500 could be perceived as being the smaller sibling of the T700 or, perhaps, the better-looking brother of the P5 Plus. The T500, in many ways, replaces the P5 Plus, but Crucial did recently bring out a heatsink model of the latter to give it some legs. Either way, the T500 pushes the limits of PCIe 4.0 with speeds up to 7,400 / 7,000 MB/s for sequential reads and writes and 1,180K / 1,440K random read and write IOPS. This falls a little shy of the Samsung 990 Pro, but the T500 may have some tricks up its sleeve.
The drive also supports encryption, which is nice, and Crucial backs it with the standard 5-year warranty and 600TB of writes per TB capacity. A higher TBW would have been nice to help set the drive apart, but this amount of endurance is more than enough for most users.
Software and Accessories
Crucial provides its own downloadable SSD toolbox, called the Crucial Storage Executive, and also a download for Acronis True Image. Storage Executive allows you to check the details of your system and drives, including SMART, to monitor drive health. The application also lets you toggle features and engage in a firmware update, if applicable. Features include encryption, drive sanitization, and Momentum Cache. This last feature uses some system RAM to accelerate I/O for a drive via caching, but in most cases, it's best left disabled.
Acronis True Image is a handy piece of software useful for imaging, cloning, and backing up data. These processes are common when dealing with a new drive, and having a ready download is convenient. Crucial also offers a Micron NVMe driver for Windows, but this is unnecessary. We recommend staying with the stock Windows NVMe driver unless Crucial/Micron updates the driver in the future with explicit DirectStorage compatibility.
The T500 does have I/O+ firmware from Phison with DirectStorage optimization, which is otherwise on Gen 5 SSDs or the Gen 4 Sabrent Rocket 4 Plus-G and Seagate FireCuda 530 SSDs. It shares this functionality with the T700, while the P5 Plus lacks such enhancement. No firmware update is required for this feature.
A Closer Look
Image 1 of 3
The T500 is single-sided and comes either bare or with an attractive, functional heatsink. We can recommend the heatsink unless you have your own solution in mind, but it is not required to run this drive.
The T500 uses the Phison E25 SSD controller, and it's the first time we've seen it. It was announced earlier this year, but details were scarce, especially compared to the E27T and E31T. The controller is paired with 1GB of LPDDR4 per TB capacity, which is ample and efficient. It's worth exploring this controller more deeply as its place in the product stack makes it a potential disruptor.
On the one hand, you have the DRAM-less Maxio MAP1602 SSD controller, which has brought great results with YMTC's 232-Layer TLC in the Lexar NM790, the Teamgroup MP44, and the Addlink A93. On the other, you have DRAM-equipped, older controllers like the Phison E18, Innogrit IG5236, and the SMI SM2264. These are found on some popular drives, including the Sabrent Rocket 4 Plus, the HP FX900 Pro, and the Adata Legend 960 Max, respectively. The E18 and IG5236 are commonly swapped on drives like the Silicon Power XS70, so there's good reason to put them on the same level. These eight-channel controllers are great for heavier workloads but are much more power-hungry than the four-channel MAP1602.
It's fair to say that the MAP1602, especially with 232-Layer flash, has been a disruptor, and it's not surprising to see Phison and SMI moving into that space with the E27T and the SM2268XT. These are all 12nm parts, but we'll need 7nm — the E31T and SM2504XT — for less-insane Gen 5 power consumption. But where are the superbly power-efficient drives with DRAM? Make no mistake, the Solidigm P44 Pro is fairly efficient, but a fast four-channel design would fill this space better. While we think DRAM-less solutions have proven their mettle, it would still be nice to have another option.
This is where the E25 comes into play with the T500. This controller is similar in structure to the E18 but with two-thirds of the primary Cortex-R5 cores. It also seems to use the standard CoXProcessor configuration rather than what's on the E20 and E26, although on paper, it looks a lot like a cut-down E26. The E26 takes the AndesCore RISC-V IP from the E20 for its N25 CoProcessor, which differs from the typical ARM Cortex-R5 CoXProcessor for client SSD controllers. This is probably a good thing, as the E26 is known to be quite power-hungry.
Cutting down from eight channels has the disadvantage of restricting the controller to a total of sixteen CE, four per channel, just like Phison's DRAM-less controllers. This reduces the capacity potential to some degree — it looks like a 4TB maximum. However, the full-fledged 2400 MT/s bus, while less impressive than the SM2268XT's 3200, means you can push the edge of PCIe 4.0 performance with just four channels and get reasonable performance even at 500GB. We'll leave InnoGrit out of the conversation for now, as the IG5220 hasn't been clocked this high, and the IG5221 is MIA.
Now pair this controller with Micron's 232-Layer flash. We got to dig into this NAND flash with the Crucial T700, seeing that it shared many characteristics with YMTC's 232-Layer TLC, for example, with a similar hexa-plane design. This helps the flash pump out more bandwidth per die, but these dies are also denser than the 176-Layer generation, which can make higher capacities more alluring. This isn't a problem with the four-channel MAP1602 and shouldn't be a problem with the four-channel E25, either, as fewer dies are needed for channel saturation. Likewise, we expect to see 4TB on this drive, but Crucial has stated it's only coming in 2024.
This is not the fastest flash in terms of latency as there's a move towards higher density and, therefore, higher capacity SSDs, with mitigations in place for the challenges that arise with higher layer counts. Performance improvements are still possible through advanced techniques, but lowering power consumption is often a higher priority. Trade-offs are required, and there's always a careful balance to be maintained. Samsung's 232-Layer flash, tested on the 4TB 990 Pro, is a good example of this development, using a more agile four-plane layout rather than a bulkier six-plane design.
Kioxia's/WD's BiCS has been more successful at putting high-density flash out there at a lower layer count, which can save on cost, but the flash can feel obsolete in terms of performance and power efficiency. Careful optimization of firmware helps this flash perform better than expected, and we think firmware optimization for Micron's 232-Layer flash, which includes the T500's E25 controller, may produce better results than with the first wave of Gen 5/E26 drives, too. However, we'll need iterations of this flash — that is, higher layer counts with this essential architecture — for full maturity.
A direct comparison to YMTC's 232-Layer flash is more difficult. Earlier generations of YMTC's TLC had production issues with known failures when paired with the InnoGrit IG5236 controller. Politics and embargos aside, YMTC's newer flash has performed admirably in many drives we've tested, as listed above. Wafer-on-wafer bonding is appearing on various flash manufacturer roadmaps now, so we'll see where this goes. The overall focus is on cost and scalability with relatively inexpensive NAND flash memory, but the current NAND and SSD marketplaces leave looming questions about how these roadmaps will actually pan out.
MORE: Best Hard Drives
MORE: Best SSDs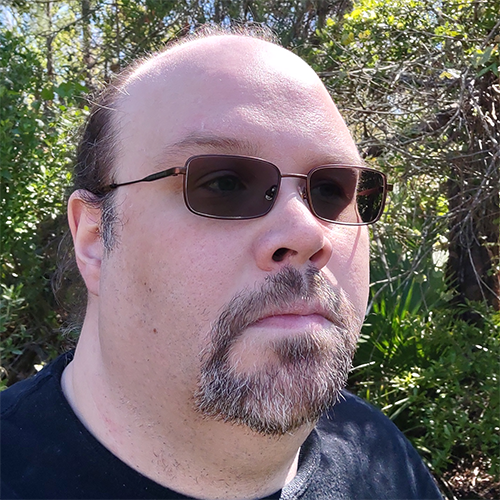 Shane Downing is a Freelance Reviewer for Tom's Hardware US, covering consumer storage hardware.