Why you can trust Tom's Hardware Our expert reviewers spend hours testing and comparing products and services so you can choose the best for you. Find out more about how we test.
The G27QC is attractively priced and offers a little more contrast than comparable products. Most VA panels can deliver around 3,000:1 but we measured over 4,000:1 in both SDR and HDR modes. While the HDR effect isn't life-changing here, it is a little better than similar monitors with less contrast.
Color gamut coverage is about average at 85% of DCI-P3. But to the naked eye, the G27QC looks more saturated, thanks to its contrast and low black levels. Dynamic range is the key to everything, and this monitor has it in spades.
Gaming performance will certainly satisfy picky players with a reliable 165 Hz refresh rate and flawless FreeSync operation, as well as unofficial G-Sync, down to 48 Hz. With 3.7 million pixels to move, you won't need a pricey video card to keep frame rates at a high level. We easily maxed our test PCs at 165 fps with gaming detail set to maximum. And Gigabyte's well-implemented overdrive, you won't have to worry about motion blur. Our tests and our hands-on play also showed a complete lack of perceivable input lag.
The G27QC's main flaw is its lack of an sRGB mode. That may not be important to some, but videophiles like us prefer to view SDR content in the proper sRGB color gamut. Gigabyte included this feature in the larger Gigabyte G32QC, but the G27QC's sRGB preset doesn't reduce the color gamut. Tt seems few extended color monitors pay homage to sRGB these days.
That issue aside, there is nothing else to complain about. The G27QC is a superb gaming monitor with accurate out of box color, excellent contrast and smooth gaming performance. At around $290, it's a decent value as well.
MORE: Best Gaming Monitors
MORE: How We Test Monitors
MORE: All Monitor Content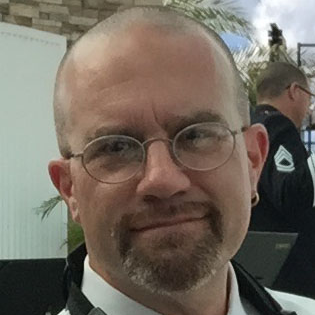 Christian Eberle is a Contributing Editor for Tom's Hardware US. He's a veteran reviewer of A/V equipment, specializing in monitors.