GPU Price Index 2023: Lowest price on every graphics card from Nvidia, AMD, and Intel today
Check the best prices on Nvidia RTX and AMD Radeon graphics cards
GPU Price Index by Series
1. Cheapest RTX 40-Series
2. Cheapest RTX 30-Series
3. Cheapest Radeon 7000-Series
4. Cheapest Radeon 6000-Series
5. Cheapest Intel Arc Series
Your PC's graphics card is the part that has the biggest impact on gaming performance. After a couple of years in which it was impossible to find the best graphics cards for less than MSRP, we're seeing some solid sales and everyday low prices.

But, with scores of third-party cards and many different sellers, it can be difficult to determine what the lowest price is for an RTX 4060, a Radeon RX 7600, or any GPU across all brands and stores. That's why we're updating this page daily with the lowest prices in the U.S. on each GPU from the most recent two generations of Nvidia, AMD, and Intel cards. We're listing the lowest price today for each graphics card, regardless of whether it's made by Asus, Zotac, MSI, Sapphire, Gigabyte, ASRock, etc.
Check out our list of the best graphics cards and our GPU benchmark hierarchy to see evergreen performance data to help you make an informed decision when choosing a new GPU for your system.
Nvidia RTX 40-Series: Lowest Graphics Cards Prices
Nvidia's 40-series graphics cards include the most powerful GPU currently available, the Geforce RTX 4090. The 4090 combines a massive 24GB of GDDR6X VRAM, with superfast core clock speeds and Nvidia's 4th generation of Tensor cores for unrivaled ray-tracing ability.

The RTX 40-series cards also feature Nvidia's proprietary DLSS 3 software support for AI frame generation, which helps to increase frame rates on higher resolutions and settings. In general, Nvidia cards are best for ray tracing, with more features than the competition. You'll also generally pay more for Nvidia GPUs relative to similarly performing AMD GPUs.

The 4090 isn't on "sale" anywhere, as demand remains high. Impending China export restrictions on the RTX 4090 aren't likely to help matters, and we're seeing an upward trend in pricing for that GPU. The other RTX 40-series GPUs are all selling below MSRP, however, which is good to see. RTX 4070 and RTX 4060 cards in particular are far more competitively priced than at launch.
Swipe to scroll horizontally
Nvidia RTX 30-Series: Lowest Graphics Cards Prices
The RTX 30-series was a huge step up in performance over the 20-series cards, especially in ray-tracing performance. Three years later, Nvidia's RTX 30-series GPUs remain capable cards, and prices have come down now that the supply chain shortages and cryptocurrency mining are over.

However, RTX 30-series cards don't support DLSS 3 frame generation, and they're no longer in production. Most 30-series cards cost more than you'd want to pay, with the exception of the lower-tier parts (3070 Ti and below). Unless you find an excellent deal on a 3090 or 3080 class card, we would look to the above 40-series parts.
Swipe to scroll horizontally
AMD Radeon RX 7000-Series: Lowest Graphics Cards Prices
AMD's latest 7000-series of graphics cards offer a step-up in performance over the 6000-series, with increased ray-tracing performance and raw computational performance. Combined with AMD's FSR software, these GPUs can crank out the frame rates in the latest games.

Nearly all of these GPUs are selling below their launch MSRPs, sometimes by a fairly wide margin. The RX 7900 XT in particular represents a great blend of performance and features. Here are all the lowest prices for the 7000-series models currently available.
Swipe to scroll horizontally
AMD Radeon RX 6000-Series: Lowest Graphics Card Prices
Some of the best value-for-money GPUs on offer, AMD's 6000-series of graphics cards provide great performance with a very respectable price tag. You can pick up an RX 6800 XT for less than an RTX 4070 and, at 1440p, it can often outperform the later in pure fps — at least in rasterization games.

The major downside to AMD Radeon RX 6000-series cards is that they aren't great for ray tracing, particularly at the low end. However, if you don't care about ray tracing, it's hard to find a better value. Many of AMD's newer 7000-series GPUs are more of a sideways step from the previous generation, with some new features but without a major boost to performance. The RX 7600 for example is only a few percent faster than an RX 6650 XT, and the same goes for the RX 7800 XT and RX 6800 XT.
Swipe to scroll horizontally
| GPU Model | Best US Price | Lowest-Ever U.S. Price |
| --- | --- | --- |
| Radeon RX 6950 XT | $779 | $569 |
| Radeon RX 6900 XT | $749 | $529 |
| Radeon RX 6800 XT | $489 | $439 |
| Radeon RX 6800 | $389 | $369 |
| Radeon RX 6750 XT | $379 | $321 |
| Radeon RX 6700 XT | $319 | $299 |
| Radeon RX 6700 10GB | $280 | $229 |
| Radeon RX 6650 XT | $249 | $209 |
| Radeon RX 6600 XT | $245 | $219 |
| Radeon RX 6600 | $199 | $174 |
| Radeon RX 6500 XT | $169 | $129 |
| Radeon RX 6400 | $119 | $129 |
Intel Arc GPUs: Lowest Graphics Card Prices
Intel's entry into the GPU market has been a little hit-and-miss. In some titles, these cards perform respectfully well, but in older DirectX games, the cards suffer from some poor performance issues.

Driver updates however are relatively frequent and many improvements have been made, but most of all, the prices of these GPUs have hit a price sweet spot that has been abandoned by Nvidia and AMD. For 1080p, gaming the Arc-series of GPUs should certainly be considered for any budget gaming system.

Intel just launched the Arc A580 today, though the Arc A750 remains the better deal based on current pricing.
Swipe to scroll horizontally
If you're shopping for a processor, check out our CPU price index for a list of the lowest CPU prices today.
Join the experts who read Tom's Hardware for the inside track on enthusiast PC tech news — and have for over 25 years. We'll send breaking news and in-depth reviews of CPUs, GPUs, AI, maker hardware and more straight to your inbox.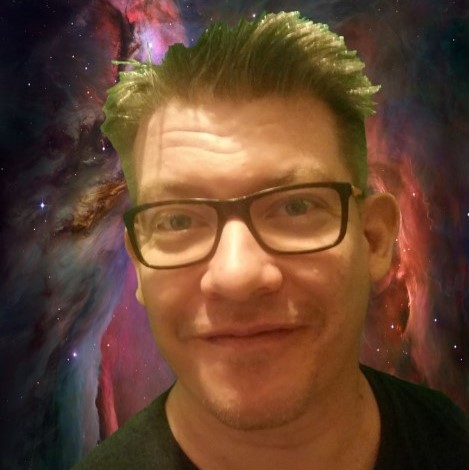 Stewart Bendle is a deals writer at Tom's Hardware. A firm believer in "Bang for the buck" Stewart likes to research the best prices for hardware and build PCs that have a great price for performance ratio.