Why you can trust Tom's Hardware Our expert reviewers spend hours testing and comparing products and services so you can choose the best for you. Find out more about how we test.
The AW2524HF's Standard picture mode delivers decent color, grayscale and gamma accuracy. It doesn't need calibration, but some minor improvements are possible with adjustment.
Grayscale and Gamma Tracking
Our grayscale and gamma tests use Calman calibration software from Portrait Displays. We describe our grayscale and gamma tests in detail here.
Image 1 of 3
There isn't much to complain about when looking at the AW2524HF's default grayscale and gamma result. There are slight errors above 50% where things get a little cool. But gamma is almost perfect, with just the tiniest dip at 90%, which can't be seen with the naked eye. Out-of-box performance is very good.
The grayscale errors can be eliminated with calibration, and the 90% dip in gamma is nearly gone. As I said, this is a small difference, and it does come with a drop in contrast so users may choose to stick with the default settings.
If you choose the sRGB picture mode, it accurately renders that gamut with visually perfect grayscale tracking. But gamma gets a bit wonky. The 10% step is too light, manifesting in some gray shadow areas. And the 70-90% steps are too dark, which mutes highlight areas a bit.
Comparisons
Image 1 of 4
All the monitors can be used successfully without calibration. The AW2524HF is right on the edge, but its consistent gamma means the default image is of high quality. With adjustment, accuracy is at the professional level. Gamma tracking is superb, among the very best, in fact. The range of values is super-tight, and the final result is a perfect 2.2 average value.
Color Gamut Accuracy
Our color gamut and volume testing use Portrait Displays' Calman software. For details on our color gamut testing and volume calculations, click here.
Image 1 of 4
The AW2524HF's color gamut measurements show some unique behavior. This is why I have termed it an sRGB+ monitor rather than DCI-P3. Though it over-achieves in the red primary, the others stick close to sRGB. So, there is bonus red, but the other colors are completely on target.
After calibration, color is a tad more saturated, which is one of the reasons why I lowered the contrast slider. A little more vibrance is always welcome, even when it's subtle. The overall error is extremely low. In the third chart above, I've graphed the same result against a DCI-P3 reference. This shows that the AW2524HF is not a P3 monitor but an sRGB display with some extra red, which is not bad. These numbers indicate top-level color accuracy.
Comparisons
Image 1 of 2
A 1.22dE result is excellent for any monitor category. The AW2524HF doesn't sacrifice color accuracy for speed. The image is natural and vivid in all content. And that can be said for all the screens here. As a category, high-Hertz displays deliver excellent picture quality.
The AW2524HF has an advantage in color volume over the 500 and 360 Hz monitors in the group. Only the VA and OLED panels claim greater coverage of DCI-P3. It comes down to the over-saturated red primary I noted earlier. The sRGB result is also nearly ideal: it is close to 100% with a little red bonus.
Test Takeaway: Though the other two Alienware screens have slightly better contrast, the AW2524HF's color volume gives it excellent image quality. And if you choose to run it at its default settings, its contrast ratios are the same. So, with that bonus red, it sets itself apart from Alienware's other offerings. Only a true wide-gamut display will be more colorful. And in the 360 and 500 Hz categories, there are none. The AW2524HF has the largest color gamut at 360 Hz and faster.
MORE: Best Gaming Monitors
MORE: How We Test PC Monitors
MORE: How to Buy a PC Monitor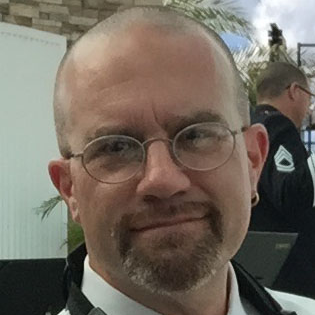 Christian Eberle is a Contributing Editor for Tom's Hardware US. He's a veteran reviewer of A/V equipment, specializing in monitors.