Why you can trust Tom's Hardware Our expert reviewers spend hours testing and comparing products and services so you can choose the best for you. Find out more about how we test.
Our HDR benchmarking uses Portrait Displays' Calman software. To learn about our HDR testing, see our breakdown of how we test PC monitors.
The AW2524HF supports HDR10 signals with an automatic switchover once you've engaged one of the four modes for the first time. I used Display for all tests and gameplay. It's the most accurate and best-looking choice. I noted that unlike most HDR monitors, Alienware has included a Custom HDR mode with adjustable color and contrast, a nice touch.
HDR Brightness and Contrast
Image 1 of 3
HDR quality isn't a huge selling point for exotically fast monitors. The AW2524HF supports HDR seamlessly and even adds contrast with a field-dimming feature. But it won't deliver life-changing HDR like a Mini LED or OLED panel. It beats out the AW2523HF and C27G2Z, which don't have dynamic contrast. Interestingly, the AW2524H has a far more aggressive dimming feature, making its HDR contrast much higher. The AG276QZD has infinite dynamic range, as all OLEDs do. The bottom line is that the AW2524HF does a decent job, but there is better HDR contrast available from slower monitors.
Grayscale, EOTF and Color
Image 1 of 3
The AW2524HF's HDR Display mode has extremely accurate grayscale and EOTF tracking. There are no visible errors at any brightness step, and the luminance transitions to tone mapping at just over 60%, which is correct for the measured peak white level.
You can see a bit of over-saturation in the gamut tests, which is fine since it tracks linearly. There isn't enough color at the green and cyan end of the triangle, but there is plenty of red and blue. HDR content looks more colorful than SDR. Hue points are on target as well. The Rec.2020 chart shows the same behavior, meaning all HDR content, regardless of the color standard it's mastered, will look better than its SDR counterpart. This is excellent performance.
Test Takeaway: Of the three Alienware monitors profiled here, the AW2524HF has the best HDR color, while the AW2524H has the best HDR contrast. Since speed is the main thing buyers are expecting, this small difference in HDR quality isn't a concern. If you want the ultimate in HDR imagery, buy an OLED or Mini LED panel and accept its slower performance.
MORE: Best Gaming Monitors
MORE: How We Test PC Monitors
MORE: How to Buy a PC Monitor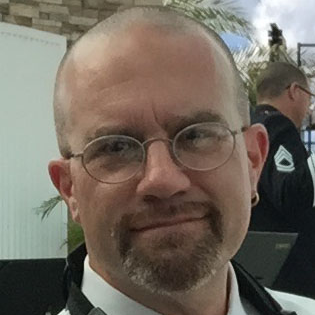 Christian Eberle is a Contributing Editor for Tom's Hardware US. He's a veteran reviewer of A/V equipment, specializing in monitors.