Why you can trust Tom's Hardware Our expert reviewers spend hours testing and comparing products and services so you can choose the best for you. Find out more about how we test.
To compare the AW2524HF's performance, I rounded up the fastest monitors in my test database, which all turned out to be from either Alienware or AOC. They are the Alienware AW2524H and AW2523HG; and AOC's AG254FG, C27G2Z and AG276QZD OLED. Refresh rates run from 240 to 500 Hz.
Pixel Response and Input Lag
Click here to read up on our pixel response and input lag testing procedures.
Image 1 of 2
The test results show some interesting things. First, the costliest monitor here is also the quickest. The AW2524H has a 4ms advantage in total control lag, which is significant to the most skilled players. Second, there is no panel response advantage between 500 and 360 Hz. Motion resolution is visually identical to the naked eye in test patterns and actual content. It should be noted that the OLED AG276QZD has the same visual motion quality as the 500 Hz panels. This is a perception, not something that can be measured.
Test Takeaway: There are a few things worth considering here. The three Alienware monitors range in price from $420 for the 360 Hz model to $820 for the 500 Hz G-Sync display, with the AW2524HF in between at $650. $820 will buy you the lowest input lag on the planet. But if smooth motion is more important to you, the $800 AG276QZD OLED is the best choice. And since it's a QHD 240 Hz display, it won't require as much video card power to hit its maximum frame rate.
Viewing Angles
The AW2524HF has some of the best IPS viewing angles I've seen. The color shift at 45 degrees off-center is barely visible. If you look closely, you can see a little red in the brighter steps. Peak white is only about 10% dimmer, which is also much better than normal. The top view has a green shift and 50% light falloff. This is excellent performance that is only outperformed by an OLED panel.
Screen Uniformity
To learn how we measure screen uniformity, click here.
The AW2524HF scored reasonably well in my uniformity test by squeaking in under 10%. There were no visible issues when viewing a black field pattern. My luminance meter picked up slight hotspots in the upper right and lower left but they were not visible to the naked eye.
MORE: Best Gaming Monitors
MORE: How We Test PC Monitors
MORE: How to Buy a PC Monitor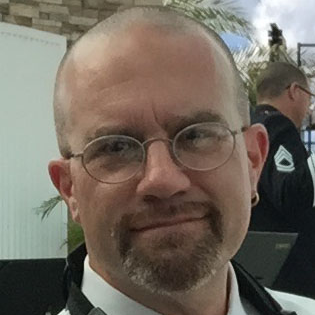 Christian Eberle is a Contributing Editor for Tom's Hardware US. He's a veteran reviewer of A/V equipment, specializing in monitors.