If you're willing to sacrifice the G-Sync module, Alienware's AW2524HF can save you a bit of money in the 500 Hz monitor category. It still delivers the same incredible motion resolution and low input lag of its more expensive stablemate and boasts excellent image quality as well.
Pros
+

Next level speed and responsiveness

+

Excellent color saturation and contrast

+

Solid build quality
Cons
-

Expensive

-

Requires premium hardware to maximize its potential
Why you can trust Tom's Hardware Our expert reviewers spend hours testing and comparing products and services so you can choose the best for you. Find out more about how we test.
Gamers should consider 144 Hz to be the bare minimum for the best gaming monitors, and plenty of inexpensive screens can do that. But if you fancy the exotic, 500 Hz is the pinnacle. Alienware remains at the forefront of this category with its second offering, the AW2524HF. It's mostly the same as the AW2524H I reviewed in March but abandons the G-Sync module with its Latency Analyzer. And it's $650 versus $820 at this writing.
Calling a gaming monitor speedy involves two factors: panel response and input lag. Panel response tells you how smooth moving images will be. Since LCD is a sample and hold technology, every frame stays visible until the next one is drawn. There is no blanking between frames unless you're running a backlight strobe. Therefore, frame rate has a direct impact on motion blur. Simply put, a higher frame rate means higher motion resolution. It also means lower input lag.
Alienware AW2524HF Specs
Swipe to scroll horizontally
| | |
| --- | --- |
| Panel Type / Backlight | IPS / W-LED, edge array |
| Screen Size / Aspect Ratio | 25 inches / 16:9 |
| Max Resolution and Refresh Rate | 1920x1080 @ 480 Hz |
| Row 3 - Cell 0 | 500 Hz w/overclock |
| Row 4 - Cell 0 | FreeSync: 48-500 Hz |
| Row 5 - Cell 0 | G-Sync Compatible |
| Native Color Depth and Gamut | 10-bit (8-bit+FRC) / sRGB+ |
| Response Time (GTG) | 0.5ms |
| Brightness (mfr) | 400 nits |
| Contrast (mfr) | 1,000:1 |
| Speakers | None |
| Video Inputs | 2x DisplayPort 1.4 |
| Row 12 - Cell 0 | 1x HDMI 2.1 |
| Audio | None |
| USB 3.2 | 1x up, 4x down |
| Power Consumption | 23.1w, brightness @ 200 nits |
| Panel Dimensions WxHxD w/base | 21.9 x 15.4-19.7 x 9.6 inches (556 x 391-500 x 244mm) |
| Panel Thickness | 3.3 inches (84mm) |
| Bezel Width | Top/sides: 0.2 inch (5mm) |
| Row 19 - Cell 0 | Bottom: 0.6 inch (15mm) |
| Weight | 12.8 pounds (5.8kg) |
| Warranty | 3 years |
Of course, the burning question is, will the AW2524HF run G-Sync? That's a yes, as confirmed by my tests. So, all you're giving up for a $170 savings is the G-Sync module with Latency Analyzer. You can still run at 500 Hz and use G-Sync along with AMD FreeSync. And you can achieve some incredibly smooth motion if you have the hardware to run at 500fps.
The AW2524HF is a 25-inch IPS panel running at FHD resolution. While pixel density isn't high at 90ppi, it is adequate for the latest games. HDR10 support enhances image quality and nearly 400 nits of peak output. You also get a little more color volume than other super-fast screens. I measured over 84% coverage of DCI-P3, which beats Alienware's other two speed kings, the AW2524H and AW2523HF, by a few percent. In addition, HDR content benefits from a field-dimming dynamic contrast feature.
However, gaming is the focus though and the AW2524HF excels over any other LCD monitor in that category. Both flavors of Adaptive-Sync are supported up to the maximum refresh rate. Natively, that's 480 Hz, but a click of the overclock option takes that to a reliable 500 Hz for both FreeSync and G-Sync platforms. It has not been certified by Nvidia at this writing.
So what's missing? You don't get the Nvidia Latency Analyzer, which displays real-time input lag while playing. And you don't get a backlight strobe. If these features are worth an extra $170, the AW2524H can take care of you. There is no LED lighting or internal speakers, but plenty of USB ports exist. Oddly, there is no headphone jack even though there is a pop-out headphone hook. There are two DisplayPort 1.4s and one HDMI 2.1, so video connectivity is robust.
The AW2524HF is like an exotic sports car. There aren't a lot of luxury features, but when it comes to performance, there are few, if any, equals.
Assembly and Accessories
Alienware ships the AW2524HF in molded cardboard and a minimal amount of flexible foam. No tools are required for assembly, and the resulting package is very sturdy. It is an excellent example of Alienware's solid and reliable build quality. The power supply is internal, so you get an IEC cord for juice. Video cables include DisplayPort and a DP to USB-C, which is a nice bonus. Also included is a USB-A/B cable.
Product 360
Image 1 of 4
The first thing that struck me was the AW2524HF's super thin bezel. On the top and sides, it's just 5mm wide. The frame is flush and barely visible when the power is on. The bottom trim is just wide enough to accommodate a 500 Hz label and the Alienware script in the center. A tiny LED/power button protrudes from the bottom right.
Underneath the panel's center, you'll find two USB ports and the control joystick. In back, it tapers smoothly from side to side and makes no effort to be thin. At 3.3 inches, it's deeper than many larger monitors. The plastic is an untextured matte with the Alienware symbol and the number 25 set off in a polished finish.
The base has an efficient footprint with just enough area to keep the AW2524HF from wobbling. The stand is rock solid and includes a 4.3-inch height adjustment, 90-degree portrait mode, 5/21 degrees tilt and 20 degrees swivel. A cable management hole in the stand routes the wires downward to keep them neat and tidy. If you remove the panel from the stand, a 100mm VESA mount is revealed with fasteners included.
The input panel has all the latest interfaces with one HDMI 2.1, limited to 255 Hz, and two DisplayPort 1.4s, which work at the full 500 Hz. Both have HDCP 2.3 content protection. USB is version 3.2, and you get one upstream and four down. Two are accessible under the panel's edge, just off-center. There is no headphone jack, nor are there internal speakers. You'll need USB headphones to get sound from the AW2524HF.
OSD Features
The AW2524HF's OSD joystick is very versatile and can be programmed by the user to provide quick access to many different functions. The OSD is traditional Dell with seven sub-menus logically arranged.
Image 1 of 8
When you press the joystick, you are greeted with info at the top and a quick menu at the bottom. Though the information is useful, I missed a refresh rate field. An up-click summons the full OSD.
The Game menu has 11 picture modes, including Custom color, which offers RGB gain and offset sliders along with color hue and saturation controls. All of these are very precise. Game Enhance Mode has a selection of countdown timers, a frame rate indicator and display alignment marks. Overclock is a simple toggle, 500 Hz, or off for 480. AlienVision is a curious feature that alters an area at the center of the screen with different color variations. Or you can turn on a huge crosshair.
By default, HDR is turned off, but if you select any of the four modes, they'll kick in automatically when an HDR10 signal is input. Desktop is the most accurate choice and delivers the best HDR image quality with a nice four-fold bump in contrast thanks to a field dimming feature.
In Personalize, you can program the five quick menu shortcuts and the AlienVision mode selection. You can also alter the behavior of the Power LED if it's too distracting.
Alienware AW2524HF Calibration Settings
The AW2524HF has reasonably accurate color out of the box and can be enjoyed without calibration in its default Standard mode. Gamma is a nearly perfect 2.2 in every case, which is good because no gamma options are available. The color gamut isn't quite as large as most wide gamut monitors offer, but it is larger than sRGB, especially in the red primary. If you want sRGB, there's a picture mode that delivers that accurately. Select Custom Color and adjust the RGB gain and bias controls for the best picture. My instrument-derived numbers are below.
In HDR mode, there are four more picture modes available. Display is the best choice, but there is a custom option if you want control over color and contrast.
Swipe to scroll horizontally
| | |
| --- | --- |
| Picture Mode | Custom Color |
| Brightness 200 nits | 84 |
| Brightness 120 nits | 66 |
| Brightness 100 nits | 51 |
| Brightness 80 nits | 37 |
| Brightness 50 nits | 17 (min. 26 nits) |
| Contrast | 70 |
| Color Temp User | Gain – Red 100, Green 95, Blue 93 |
| Row 8 - Cell 0 | Bias – Red 50, Green 50, Blue 50 |
Gaming and Hands-on
I have expounded in the past about the smooth feel and high motion resolution of OLED panels. And the fact that they do more with a given refresh rate. But 500 Hz is still king. The AW2524HF is a shining example of the category with visually perfect motion resolution and control lag low enough to seemingly anticipate your actions.
Playing fast-paced shooters shows why every gamer needs a monitor like this. Those concerned about the AW2524HF's FHD resolution need only try one to quickly forget the pixel count. Though an OLED matches it in smoothness, it doesn't have lower input lag. Even for a player of my casual skills, the difference in control feel and aiming accuracy is apparent. If you want a tool that improves your frag count, the AW2524HF is it.
The HDR image looks a bit better than the other two Alienware speed kings, the AW2524H and AW2523HF. The AW2524HF has a slightly greater color volume than them, making a visual difference. I measured HDR contrast at over 4,400:1, which is very good. HDR black levels are low and thanks to accurate luminance tracking, all the detail present in the content is rendered clearly.
I observed the same accuracy and image quality in SDR games like Tomb Raider and Call of Duty WWII. The extra red manifests in fuller flesh tones and warmer hues which adds to the sense of dimension. I tried the Standard picture mode, uncalibrated, and the Custom Color mode with calibration. I preferred the latter because it was slightly more saturated, even though its contrast is a tad lower. Others may disagree, but the choice is there. The AW2524HF can certainly be enjoyed without calibration.
Of course, frame rates above 450fps, even in FHD resolution, require a lot of processing power. I had a GeForce RTX 4090 on hand, and even it couldn't keep the action at 500fps. But it did stay consistently over 450, which makes control lag and motion blur a complete non-issue (as in, they don't exist). I haven't seen a faster monitor than Alienware's two 500 Hz models.
As a 25-inch 16:9 IPS panel, the AW2524HF is well suited for work tasks. Its 90ppi pixel density isn't the best choice if your work includes photo editing, but for word processing, spreadsheets and web browsing, it's fine. There is enough contrast to keep the image sharp and detailed, and the extra color saturation is a good thing.
Takeaway: $650 is a lot of money for a 25-inch FHD display. But once you've played games on the AW2524HF, you won't care about its cost. Its smooth feel and instant control response are addictive. You'll need to spend some cash on a fast video card, but again, you won't care once you've experienced what the AW2524HF is offering. It's the fastest monitor I've seen outside the AW2524H.
MORE: Best Gaming Monitors
MORE: How We Test PC Monitors
MORE: How to Buy a PC Monitor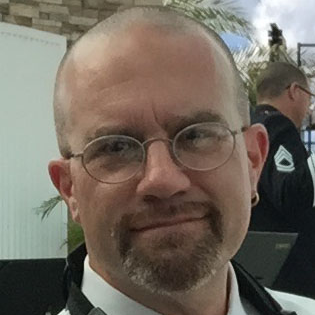 Christian Eberle is a Contributing Editor for Tom's Hardware US. He's a veteran reviewer of A/V equipment, specializing in monitors.