It's hard to ignore the AOC Agon Pro AG276QZD's $200 price advantage over its direct competition. Aside from lower HDR brightness, it delivers the same performance and experience as its counterparts from Corsair and Asus, with a very colorful image and next-level motion processing.
Pros
+

Stunning picture with true blacks and saturated color

+

Accurate color with no need for calibration

+

Near-flawless motion resolution and low input lag

+

Premium build quality

+

Better anti-glare screen than other OLEDs
Cons
-

HDR brightness is lower than competitors
Why you can trust Tom's Hardware Our expert reviewers spend hours testing and comparing products and services so you can choose the best for you. Find out more about how we test.
The progression of video technology is almost always an evolution rather than a revolution. With each new display generation, there are small improvements that, over a few years, become a reason to upgrade to one of the best gaming monitors. But occasionally, there is a bigger leap. Right now, that means OLED.
OLED technology is not new, but its melding with gaming monitors is a relatively recent occurrence. OLED panels also have become less expensive. OK, they're still on the premium end but not as distantly so as, say, two years ago. But buying a full-featured 27-inch OLED gaming monitor for less than $1,000 is now possible.
My example for this review is AOC's Agon Pro AG276QZD. It's a 27-inch flat OLED panel with QHD resolution, 240 Hz, Adaptive-Sync, HDR and wide gamut color. And, of course, it has immeasurable black levels, meaning infinite contrast. And that's an advantage that cannot be understated. Let's take a look.
AOC Agon Pro AG276QZD Specs
Swipe to scroll horizontally
| | |
| --- | --- |
| Panel Type / Backlight | Organic Light Emitting Diode (OLED) |
| Screen Size / Aspect Ratio | 27 inches / 16:9 |
| Max Resolution & Refresh Rate | 2560x1440 @ 240 Hz |
| Row 3 - Cell 0 | FreeSync & G-Sync Compatible |
| Native Color Depth & Gamut | 10-bit / DCI-P3 |
| Response Time (mfr) | 0.01ms |
| Brightness (as tested) | 375 nits SDR |
| Row 7 - Cell 0 | 388 nits HDR |
| Contrast (as tested) | Infinite |
| Speakers | 2x 5w |
| Video Inputs | 2x DisplayPort 1.4 |
| Row 11 - Cell 0 | 2x HDMI 2.0 |
| Audio | 3.5mm headphone output |
| USB 3.2 | 1x up, 2x down |
| Power Consumption | 34w, brightness @ 200 nits |
| Panel Dimensions WxHxD w/base | 23.8 x 15.6-20.7 x 9.2 inches (604 x 397-527 x 234mm) |
| Panel Thickness | 2.8 inches (71mm) |
| Bezel Width | Top/sides: 0.35 inch (9mm) |
| Row 18 - Cell 0 | Bottom: 0.5 inch (12mm) |
| Weight | 14.1 pounds (6.4kg) |
| Warranty | 3 years |

The AG276QZD is one of AOC's first OLED offerings, but it is not the first 240 Hz 27-inch QHD example I've encountered. Corsair's 27QHD240 and Asus' PG27AQDM have already spent time on my test bench and employ the same core panel part made by LG Display. That should mean comparable performance from AOC and that is mostly true except for HDR brightness, which I'll talk more about on page five.
The AG276QZD runs at 240 Hz, which promises high frame rates that aren't too difficult to achieve given the QHD resolution. And being an OLED, motion processing is on another level from even the fastest LCDs. Checking out the challenging suite of Blur Busters tests shows that a 240 Hz OLED can maintain motion resolution on par with a 360 Hz LCD. AOC includes certification from both Nvidia and AMD for Adaptive-Sync operation over 48 to 240 Hz. And like any OLED, no overdrive or other trickery is needed.
The AG276QZD's image is stunning. There truly is something to this whole infinite contrast thing. When blacks are truly black, as in there is no light emanating from pixels that are turned off, the picture takes on a depth that cannot be reproduced by an LCD, even one with local dimming. That translates to color saturation, which the AG276QZD has in abundance. I noted very accurate color out of the box and over 96% measured coverage of DCI-P3. An sRGB gamut mode is included for those needing that smaller color space.
The only thing the AG276QZD, and any OLED, gives away to LCD is peak brightness. The AG276QZD delivers around 375 nits peak in SDR mode, but there is a caveat that I'll explain on page three. And that is about the same SDR brightness as the Corsair and Asus screens I mentioned earlier.
As a part of AOC's Agon line, the AG276QZD gets premium treatment with a more graphical OSD, slick asymmetrical styling, factory calibration, LED lighting and high-end build quality. It also commands a price of $800 at this writing. But like every OLED that has crossed my desk, the more you look at it, the more you want it.
Assembly and Accessories
The AG276QZD arrived packed in molded cardboard forms rather than crumbly foam, a move I applaud. The packaging is almost 100% recyclable. The upright and base bolt together, then the panel snaps into a small fitting. It was a little tricky as it does not make a clear click when secured, but the package is solid, nonetheless. Accessories come in their own box within the carton and include a small external power supply along with HDMI, DisplayPort and USB cables. A metal bracket for use with monitor arms is included with the necessary fasteners and a nice Phillips-head screwdriver.
Product 360
Image 1 of 5
The AG276QZD marks a new design concept for AOC; aside from the screen, everything is asymmetrical. The base is a hexagon with unequal sides, and this shape repeats on the back outlined in LEDs, which can be controlled from the OSD. Even the OSD joystick has that shape. It's cool, but knowing when the base is properly aligned on your desk is difficult. I had to line up its back edge with the back of my bench to be sure.
The screen has a matte finish which is unusual and welcome in the OLED category. The shiny panels I usually see more easily pick up stray reflections, but the AG276QZD offers more flexibility. And I didn't observe any reduction in clarity when compared to a glossy screen, so that's a win. The front of the panel is finished with a tiny Agon logo and a power LED that protrudes down at the right.
The stand includes full ergonomics with 4/22 degrees tilt, 30 degrees swivel, 130mm (5.1 inches) height and a portrait mode. Despite a small fulcrum for the stand's attachment point, movements are firm and free of play. The AG276QZD stays where it's set and won't wobble around when you play hard.
The input panel is in the usual spot up and under the center and has two HDMI 2.0 and two DisplayPort 1.4 jacks. HDMI tops out at 144 Hz, while DisplayPort supports the AG276QZD's full resolution at 240 Hz with G-Sync. USB comes in version 3.2 with one upstream and two downstream ports. A 3.5mm audio jack supports headphones or powered speakers. The two internal speakers are five watts each and play reasonably loud without distortion but lack bass like most monitor speakers.
OSD Features
The AG276QZD uses the familiar Agon menu which is more graphical than the ribbon OSD found in other AOC monitors. It is laid out the same way though with eight sub-menus. The joystick also gives quick access to aiming points, input selection, game modes and LED lighting options.
Image 1 of 6
Pressing the AG276QZD's joystick brings up the main OSD on the bottom right corner of the screen. You can reposition the menu if you like. Game Setting is where you'll find game modes which are simply additional picture modes. My advice is to leave this off to avoid needless confusion. You can also boost shadow detail, tweak color saturation, turn on a sniper mode, toggle G-Sync/Adaptive-Sync and engage a frame counter.
In the Luminance menu, there are seven picture modes. Standard is the default and best choice. It doesn't need calibration though I was able to find a small improvement with a bit of tweaking. Three gamma presets and three HDR emulation modes work for SDR material. HDR signals get their own set of five picture modes. There, you'll want to stick with DisplayHDR for the best picture.
Color Setup has three color temp presets plus a user mode with RGB sliders. Rather than hiding the sRGB option in with the color temps, the AG276QZD offers selectable gamuts. Native and DCI-P3 are the same, and there's an accurate sRGB mode too. DCB is a dynamic contrast option that is entirely unnecessary. I have yet to see an OLED display benefit from this form of image manipulation and the AG276QZD is no exception.
The LED lighting is called LightFX and has many effect and color options. The glow looks pleasing from the back, but even at its Strong setting, it isn't bright. This will be fine for play in a darkened room, but the LEDs are subtle at best if there is some ambient light.
The AG276QZD includes a pixel orbiter to help stave off burn-in. Honestly, I have yet to see this issue in any OLED panel I've laid eyes on. I know there are examples on the internet, but the likelihood of burn-in is low if you use a screen blanker and engage the orbiter. My LG television has been used daily for nearly three years and is completely free of image retention.
AOC Agon Pro AG276QZD Calibration Settings
The AG276QZD includes a factory calibration with an enclosed data sheet. My sample hit the claimed numbers with no visible color errors. You can run the default Standard mode as is if you like. My tests revealed slight errors that can be corrected with a few changes to the RGB sliders. Gamma 1 is the correct preset for 2.2 if that's your preference. The default color gamut uses the monitor's full colorspace for SDR and HDR which isn't strictly correct, but most users prefer more color over less. If you want sRGB, there is a gamut selector in the Color Setup menu. Below are my SDR settings.
For HDR signals, five additional picture modes appear in the OSD. DisplayHDR is the default and best option.
Swipe to scroll horizontally
| | |
| --- | --- |
| Picture Mode | Standard |
| Brightness 200 nits | 90 |
| Brightness 120 nits | 53 |
| Brightness 100 nits | 44 |
| Brightness 80 nits | 36 |
| Brightness 50 nits | 22 (min. 1 nit) |
| Contrast | 44 |
| Gamma | 1 |
| Color Temp User | Red 54, Green 54, Blue 45 |
Gaming and Hands-on
Like all the OLED monitors I've reviewed, the AG276QZD is fun to play games on. Its instant response and perfect motion resolution enhance the gaming experience in a way that no LCD can. I've tried several 360 and 500 Hz monitors and though they have many positives, an average OLED can easily beat them in picture quality and gaming feel.
Though the AG276QZD is equal to other OLEDs in almost every way, I did notice its less bright HDR. It has supremely saturated color with superlative contrast. But that last bit of pop I saw in the AOC's direct competitors from Asus and Corsair was missing. I did not enjoy gaming any less though. The quick response and almost complete lack of perceptible lag make a tremendously positive impact when you play for hours.
Motion resolution was exemplary, with perfect G-Sync operation. Frame rates remained maxed at 240 thanks to the GeForce RX 4090 video card installed in my testing rig. I confirmed FreeSync operation as well. There were no frame tears or any artifacts ever. This kind of response makes aiming much easier as you will consistently take the shot at the exact right moment. The AG276QZD becomes an extension of the player.
Playing SDR games like Tomb Raider was enhanced by the wide color gamut. Though not exactly what the game's creators intended, I saw nothing to complain about. Highlight and shadow areas alike were loaded with fine detail. Though Ultra HD would be nice in this screen size, 109ppi is a perfect balance of clarity and frame rates. I can't imagine anyone taking issue with resolution here.
The AG276QZD is a great monitor for watching video content if you enjoy an intimate experience. Whether it's YouTube or Netflix, the saturated color, high contrast and fluid motion make everything look better. You could have a nice personal theater right in your office with a good pair of headphones or desktop speakers.
Using the AG276QZD for work tasks proved easy and natural. High contrast makes everything easier to see, especially small text and fine shading in graphics. Simple actions like scrolling a web page are smooth and natural. You'll notice this the moment you go back to an LCD. OLED just does motion better.
Takeaway: With every OLED monitor I review, I want one more and more. It's only a matter of time before one becomes my reference display. The AG276QZD is a superb example with its high contrast, excellent color accuracy & saturation, and superb gaming feel. It does everything well, whether it's work, play or entertainment. It's a great all-around screen.
MORE: Best Gaming Monitors
MORE: How We Test PC Monitors
MORE: How to Buy a PC Monitor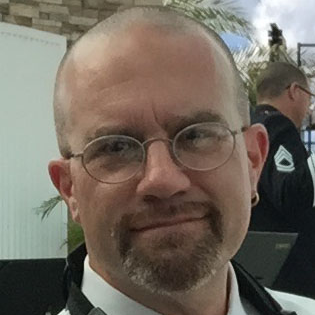 Christian Eberle is a Contributing Editor for Tom's Hardware US. He's a veteran reviewer of A/V equipment, specializing in monitors.
I love my LG CX OLED mounted about my two monitors for pretty much everything. Not even the faintest bit of burn in on it after 2+ years of use either. I set my desktop background to black with a taskbar that hides, and no shortcuts or folders displayed on it seems to do the trick. If i were ever to replace my 27 inch gaming monitor below my CX it would be with something like this.

Reply