Why you can trust Tom's Hardware Our expert reviewers spend hours testing and comparing products and services so you can choose the best for you. Find out more about how we test.
Our HDR benchmarking uses Portrait Displays' Calman software. To learn about our HDR testing, see our breakdown of how we test PC monitors.
The AG276QZD supports HDR10 signals with five additional picture modes. DisplayHDR is the default and best choice, and it's where all the test results below come from. Peak brightness isn't terribly high, but with typical OLED black levels, you'll have no reason for complaint.
HDR Brightness and Contrast
Image 1 of 3
I said earlier that the AG276QZD varies its brightness according to the average picture level. That makes peak-level measurements a bit tricky. I used a 25% window pattern, which delivered 388 nits peak. The Corsair and Asus screens drive a bit harder so they can render brighter highlights. In practice, they will have a bit more pop than the AOC when showing brighter content.
Again, the 42M2N89 doesn't completely shut off its pixel array when the signal level is at zero, so I was able to measure a black level. The other OLEDs do not have measurable blacks. 20,006.4:1 is respectable, but I've tested Mini LED monitors that can do better. The AG276QZD sits with the others as an example of infinite HDR contrast.
Grayscale, EOTF and Color
Image 1 of 3
The AG276QZD has no HDR image options other than its five preset modes. If you stick with the default choice, DisplayHDR, you'll be seeing the most accurate HDR grayscale, color and luminance tracking. Grayscale is visually perfect, which the EOTF runs a tad dark until 40%. This means shadow areas might be a bit too dark, but in my observation of actual content, I could still see all the intended detail. Depending on user preference, some games might require a few tweaks to their video options. The EOTF makes a soft transition to tone-mapping at 65% which is as it should be for a monitor with relatively low peak brightness like the AG276QZD.
DCI-P3 coverage is almost perfect with some red over-saturation between 40 and 80% and a slight under-saturation at 100%. Only the most brilliant reds will come up a little short. The other five colors are spot-on, which puts the AG276QZD ahead of many other HDR screens. In the Rec.2020 test, all targets are on or close until color runs out at around 85%. This is typical performance for any wide-gamut display.
Test Takeaway: The AG276QZD has very accurate HDR color, grayscale and luminance tracking in its DisplayHDR mode. It is a bit less bright overall than other 27-inch OLEDs, but this is far from a deal-breaker. Given these test results and my observation of real-world content, the AG276QZD is a monitor that does the HDR standard justice.
MORE: Best Gaming Monitors
MORE: How We Test PC Monitors
MORE: How to Buy a PC Monitor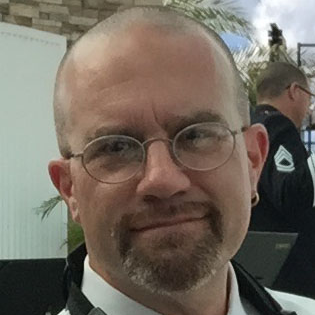 Christian Eberle is a Contributing Editor for Tom's Hardware US. He's a veteran reviewer of A/V equipment, specializing in monitors.
I love my LG CX OLED mounted about my two monitors for pretty much everything. Not even the faintest bit of burn in on it after 2+ years of use either. I set my desktop background to black with a taskbar that hides, and no shortcuts or folders displayed on it seems to do the trick. If i were ever to replace my 27 inch gaming monitor below my CX it would be with something like this.

Reply