Why you can trust Tom's Hardware Our expert reviewers spend hours testing and comparing products and services so you can choose the best for you. Find out more about how we test.
Though OLED gaming monitors are an emerging category compared to the vast sea of LCD panels available today, I've experienced enough of them to say that they are more consistently good as a technology. With their contrasty and colorful images and super smooth motion processing, they are incredibly well suited for gaming of any kind, daily tasks, and all forms of video entertainment. Because the genre is young, these displays sell at the premium level, so that's a consideration. But it's safe to say that you won't be disappointed if you buy one.
The AOC Agon Pro AG276QZD is a worthy addition to the genre. It has the same infinite contrast and true blacks as other OLEDs and has more picture depth than Mini LED screens that cost as much or more. It has accurate color with no need for calibration. And its motion processing delivers perfect resolution at all frame rates with no need for overdrive. It's equally compatible with G-Sync or FreeSync and its 240 Hz refresh rate and QHD resolution means fps counts will be high with a wide range of video cards.
The AG276QZD is the third 27-inch QHD OLED panel I've reviewed after Corsair's 27QHD240 and Asus' PG27AQDM. Overall, the AOC sits in between them in terms of performance. SDR delivers a similar experience from all three, but in HDR mode, the Corsair has a few color anomalies not shared by AOC or Asus. But the AG276QZD is less bright than the others. But it's $200 less, so there's that. Gaming performance is the same for all three screens so I suspect price will dominate purchase decisions. The AG276QZD is a relatively good value.
Based on price alone, ignoring the AOC Agon Pro AG276QZD is impossible. It isn't perfect but its flaws are extremely minor. I doubt anyone will complain when they experience this level of gaming performance after saving $200. Those wanting to take image quality and gaming to the next level, the OLED level, should definitely check it out.
MORE: Best Gaming Monitors
MORE: How We Test PC Monitors
MORE: How to Buy a PC Monitor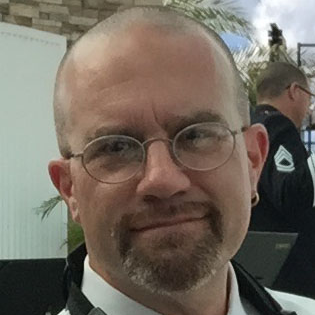 Christian Eberle is a Contributing Editor for Tom's Hardware US. He's a veteran reviewer of A/V equipment, specializing in monitors.
I love my LG CX OLED mounted about my two monitors for pretty much everything. Not even the faintest bit of burn in on it after 2+ years of use either. I set my desktop background to black with a taskbar that hides, and no shortcuts or folders displayed on it seems to do the trick. If i were ever to replace my 27 inch gaming monitor below my CX it would be with something like this.

Reply