Why you can trust Tom's Hardware Our expert reviewers spend hours testing and comparing products and services so you can choose the best for you. Find out more about how we test.
The AG276QZD includes a factory calibration with an enclosed data sheet for each monitor. My tests confirmed the accuracy of the sample I received. It does not require calibration, but a slight improvement is possible with a few tweaks.
Grayscale and Gamma Tracking
Our grayscale and gamma tests use Calman calibration software from Portrait Displays. We describe our grayscale and gamma tests in detail here.
Image 1 of 3
In the default Standard mode, the AG276QZD has minor red errors in the 90 and 100% steps. This will be very hard to spot in actual content. The gamma trace shows a spike (too dark) at 90%, meaning some bright highlights will be a little muted. That is something I would like to fix.
Both issues have been resolved by adjusting the RGB sliders and lowering contrast. Grayscale tracking is now even better with all errors below 2dE. And the gamma spike has been eliminated, which makes brighter content pop more. Though it seems counterintuitive, I increased contrast by lowering the contrast slider. Crazy, I know, but it worked. The charts don't lie.
All other image controls are grayed out if you choose the sRGB gamut option. It's relatively accurate, but there are a few anomalies in the gamma trace. Grayscale is visually free of errors except for 90 and 100%, which are a tad warm. The AG276QZD's sRGB is perfectly usable for color-critical work.
Comparisons
Image 1 of 4
OLED panels, as a category, have more consistently accurate color in my experience. Though the AG276QZD comes last in the out-of-box comparison, a 2.60dE score is nothing to complain about. It can be enjoyed without adjustment.
Of course, lower numbers are always better, at least for the ego, so I'm pleased to see the improvement to 0.96dE.
The gamma run is as close to perfect as I've seen from any monitor, gaming or professional. A 0.05 range of values is super tight and means that every detail in the original content will be rendered by the AG276QZD at every brightness level. The average value of 2.22 is just 0.91% off the mark, also visually perfect.
Color Gamut Accuracy
Our color gamut and volume testing use Portrait Displays' Calman software. For details on our color gamut testing and volume calculations, click here.
Image 1 of 3
When you look at the first two gamut charts, you'll notice that my calibration increased the average color error from 1.10dE to 1.29dE. This change is invisible to the naked eye, and it's well worth the gain in grayscale and gamma accuracy. The main change is in the magenta hue which moved a bit towards the blue primary. Again, this is not visible in actual content. Saturation is on-point for all six colors and the green primary is completely covered. Most DCI-P3 monitors come up short in green but the AG276QZD does not.
The sRGB chart shows a little red under-saturation but is otherwise on target. The AG276QZD isn't intended as a professional screen but it could function as part of a video post-production suite. Kudos to AOC for including selectable gamuts. That is rare in the gaming monitor category.
Comparisons
Image 1 of 2
This is a very accurate group of monitors as evidenced by their lack of visible color errors. The AG276QZD comes in fourth with a 1.29dE result. Visually, there is no difference between any of the screens.
The 27-inch OLEDs are close in gamut volume with the Corsair edging out the Asus and AOC. The Philips and Samsung monitors are the right choice if you want the largest possible color gamut with over 108% coverage of DCI-P3. The AG276QZD's 92.7% sRGB score shows it is a little short of blue and red. But most users will be using the full native gamut for all content. This is a very colorful monitor, and it is qualified for critical applications.
Test Takeaway: When compared to all wide gamut displays, the AG276QZD is well above average in volume. It is also very accurate, both out of the box and after calibration. With excellent gamma accuracy, it shows an extremely clear and detailed image. OLEDs in general are more consistently accurate than LCDs and the AG276QZD continues that trend.
MORE: Best Gaming Monitors
MORE: How We Test PC Monitors
MORE: How to Buy a PC Monitor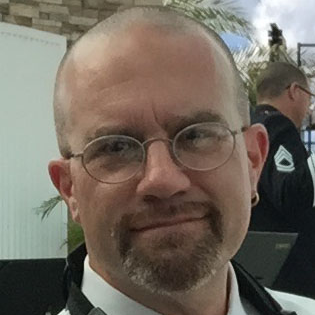 Christian Eberle is a Contributing Editor for Tom's Hardware US. He's a veteran reviewer of A/V equipment, specializing in monitors.
I love my LG CX OLED mounted about my two monitors for pretty much everything. Not even the faintest bit of burn in on it after 2+ years of use either. I set my desktop background to black with a taskbar that hides, and no shortcuts or folders displayed on it seems to do the trick. If i were ever to replace my 27 inch gaming monitor below my CX it would be with something like this.

Reply