Though I encountered light gamma and a weak overdrive, the ASRock PG34WQ15R2B delivered a decent gaming experience and superb HDR image quality. For less than $500, one can enjoy a well-built curved ultra-wide monitor that's well-suited for all tasks.
Pros
+

Best-in-class HDR image

+

Solid color accuracy

+

Low input lag

+

Wi-Fi antennas are a unique value-added feature

+

Simple and efficient operation
Cons
-

Light gamma that cannot be adjusted

-

Weak overdrive
Why you can trust Tom's Hardware Our expert reviewers spend hours testing and comparing products and services so you can choose the best for you. Find out more about how we test.
When new technologies saturate the marketplace, prices inevitably go down. It took a few years, but some of the best gaming monitors feature curved ultra-wide panels at reasonable prices. 34-inch WQHD (3440x1440) gaming screens run fast and deliver solid gaming performance for less than $500.
Known mainly for its PC hardware, ASRock introduced a line of monitors branded Phantom Gaming in 2022. The curved entry, and my review subject, is the PG34WQ15R2B, hereafter known as the PG34WQ. It's a WQHD VA panel with a 1500R curve, 165 Hz, Adaptive-Sync, HDR 400, and extended color.
Specifications
Swipe to scroll horizontally
| | |
| --- | --- |
| Panel Type / Backlight | VA / W-LED, edge array |
| Screen Size / Aspect Ratio | 34 inches / 21:9 |
| | Curve radius: 1500mm |
| Max Resolution & Refresh Rate | 3440x1440 @ 165 Hz |
| | FreeSync: 48-165 Hz |
| | G-Sync Compatible |
| Native Color Depth & Gamut | 8-bit / DCI-P3 |
| | HDR10, DisplayHDR 400 |
| Response Time (MPRT) | 1ms |
| Brightness (mfr) | 550 nits |
| Contrast (mfr) | 3,000:1 |
| Speakers | 2x 2w |
| Video Inputs | 1x DisplayPort 1.4 |
| | 2x HDMI 2.0 |
| Audio | 3.5mm headphone output |
| USB 3.0 | None |
| Power Consumption | 34.1w, brightness @ 200 nits |
| Panel Dimensions | 31.9 x 18.4-22.4 x 11.1 inches |
| WxHxD w/base | (809 x 467-569 x 283mm) |
| Panel Thickness | 4.7 inches (120mm) |
| Bezel Width | Top/sides: 0.3 inch (8mm) |
| | Bottom: 0.8 inch (21mm) |
| Weight | 19.4 pounds (8.8kg) |
| Warranty | 3 years |
The PG34WQ gets off to a great start with a VA panel boasting a native contrast ratio of 3,000:1. The LED backlight has a field dimming feature that extends dynamic range for SDR and HDR content. In HDR mode, it's always active and, in my tests, delivered nearly 17,000:1. There's plenty of light output, with just shy of 500 nits peak. SDR mode tops out at just over 300 nits.
A wide color gamut covers about 85% of DCI-P3, which is average for the category. ASRock engineered the gamut to strike a good compromise between sRGB and P3. This makes it well suited for SDR content mastered in the smaller color space. You can see the extra color without going too far past the mark.
The PG32WQ is a great value at $430 with just about everything a gamer could want without added bells and whistles. You get Adaptive-Sync which works equally well on Nvidia and AMD platforms. The 165 Hz refresh rate is achieved without overclocking. And tweakers will appreciate the inclusion of MPRT, also known as a backlight strobe, to reduce motion blur.
You won't find things like aiming points, timers or frame counters. And there's no LED lighting, so you'll have to relegate any pyrotechnics to your PC and other peripherals. But there are a few interesting and unique things here that set the PG34WQ apart.
Assembly and Accessories
The first thing that caught my attention when unpacking the PG34WQ were two slim coax cables. After turning to the quick start guide, I discovered that ASRock integrated Wi-Fi antennae into the stand. The cables run between the monitor and the coax connections on your PC. That's a first, in my experience. You also get HDMI and DisplayPort cables with an IEC cord for the internal power supply. The stand and base couple with a captive bolt, and the panel snaps in place for a solid fit.
Product 360
Image 1 of 4
The PG34WQ's 1500R curve is neither subtle nor overt. It hits the balance point between immersion and image distortion, with a good deal of the former and none of the latter. The anti-glare layer is aggressive but not grainy, and the image is sharp without any edge enhancement to reduce resolution. Pixel density is 109ppi, the same as a 27-inch 16:9 flat panel. The bezel is thin at 8mm and flush; you'll barely notice it when viewing content.
The bottom trim strip features a Phantom Gaming logo and little else save a tiny blue LED to indicate power status. You'll find an OSD joystick in the back, two control keys and a power toggle. ASRock announces itself in polished lettering set under a thin grill that vents heat near the top of the panel.
The two Wi-Fi antenna ports are at the bottom of the upright so that the cables won't intrude once connected. The stand is solid with firm movements that include -7/20 degrees tilt, 20 degrees swivel and a 100mm height adjustment. The Phantom Gaming logo is featured in the front and in the back. A small hole helps tidy any wiring. Under the panel mount is a 100mm VESA pattern with fasteners included.
Inputs are sparse, with just two HDMI 2.0 and one DisplayPort 1.4. For 165 Hz operation, you must use DisplayPort. The HDMI inputs only go up to 100 Hz. If you'd like to use headphones instead of listening to the tiny two-watt internal speakers, a 3.5mm jack is provided.
OSD Features
The PG34WQ's OSD is one of the most efficient I've ever seen, with just four sub-menus and only the most necessary features needed for high-performance gaming. Pressing the joystick brings it up. The keys take the user straight to the brightness slider or picture modes. Click the joystick left to change inputs or right to adjust the audio volume.
Image 1 of 4
The PG34WQ has six picture modes, all of which are fixed except the default Standard preset. That one allows adjustment of luminance and color temperature. The only thing missing from the calibration suite is gamma, which is unfortunate because this monitor looks and measures too light. Gamma is off by almost 10%, which makes the picture a bit washed out and lacking in saturation. DCR is an effective dynamic contrast option that enhances picture quality and has no apparent downside. I recommend using it for SDR content. It's locked on for HDR. MPRT delivers a backlight strobe that reduces blur but causes a very visible phasing artifact.
The Image Setup menu lets you change aspect ratios, toggle the overdrive & Adaptive-Sync, and set HDR to Auto mode. The overdrive has just one setting, which didn't make a difference. I saw slight black ghosting in test patterns, but most gaming content ran smoothly with minimal blur.
The Color Temp menu has four fixed options plus an adjustable user mode with RGB sliders. They can be used to dial in the PG34WQ precisely with accurate grayscale tracking. You can improve the image by selecting the sRGB setting if you don't calibrate. I'll explain why below.
The final menu has an auto setting for the input selector, DDC/CI toggle, and a factory reset option. At the bottom is input signal information.
ASRock PG34WQ15R2B Calibration Settings
I discovered a few interesting things when calibrating the PG34WQ. In the default mode, the picture is cool, and gamma is light, reducing depth and color saturation. I calibrated the user color temp and saw a significant improvement without gamma presets. However, turning down the contrast slider from 50 to 35 increased static contrast, which shouldn't happen, but my test results don't lie. ASRock should add gamma options in a future firmware update for sure; this monitor sorely needs them. Here are the settings I used.
Swipe to scroll horizontally
| | |
| --- | --- |
| Picture Mode | Standard |
| Brightness 200 nits | 51 |
| Brightness 120 nits | 18 |
| Brightness 100 nits | 11 |
| Brightness 80 nits | 3 (min. 73 nits) |
| Contrast | 35 |
| Color Temp User | Red 65, Green 54, Blue 43 |
If you don't calibrate, I recommend setting the color temp to sRGB. This fixes the grayscale errors and improves gamma slightly. You can improve the image further by turning on DCR. Unlike most monitors, the PG34WQ makes good use of its field-dimming feature in SDR mode. The only downside to this approach is that the brightness slider is grayed out. Without DCR, peak brightness is around 150 nits. With DCR, it's 210 nits.
HDR mode comes up automatically when an HDR10 signal is applied. Color accuracy is excellent there, with dynamic contrast of nearly 17,000:1. HDR content looks excellent here, better than most sub-$500 screens I've tested.
Gaming and Hands-on
Right off the bat, I enjoyed the PG34WQ's ideal curvature. I've tried monitors ranging from 2300R to 1300R and in the 34-inch 21:9 size, 1500R is my favorite. There was no image distortion in apps like spreadsheets or word processors, but I felt a sense of immersion in games because I didn't have to turn my head quite as far to keep peripheral objects in view.
I tried out a few different configurations to get the best possible SDR picture from the PG34WQ. The Standard picture mode out of the box is not the best choice. The light gamma and cool color temp put a damper on any sense of dimension. The detail was less sharp, and the color was less saturated.
My tests revealed a couple of fixes. The easy one is to set sRGB in the color temp menu and turn on DCR. That makes a huge difference with better detail and more color. The only downside is that brightness is fixed. You'll see around 150 nits with DCR off and 210 nits with it on. I went for the latter in games but turned it off in Windows to quell the extra brightness when browsing the web.
The best choice is calibration, and if you don't have the means, try my settings shown above. That allows you to dial in brightness to taste and delivers the best color of all. The gamut compromises between sRGB and DCI-P3 for all content, and ASRock did a good job here.
The PG34WQ's strongest attribute is its HDR image quality. The DCR option is locked, which ups the contrast ratio to almost 17,000:1. Highlights are much brighter, almost 500 nits, which in turn pumps up color saturation and depth. In the sub-$500 category, this is one of the best HDR monitors I've seen.
Video processing options are basic, which is fine because they work. Overdrive can be on or off, but I didn't see a difference either way. Blur is minimal, and on par with most other 165 Hz monitors I've tested. I saw some slight phasing in vertical lines, not frame tears since Adaptive-Sync works just fine. But there was an occasional doubling of thin lines as I panned quickly from side to side. It wasn't a distraction, and my success in familiar games like Doom Eternal and Tomb Raider was equal to monitors with better overdrives.
MPRT, or backlight strobing, does not work well here. It cancels out Adaptive-Sync, which at 165 Hz is a questionable choice. It also causes phasing, like most monitors with the feature. I found it distracting, though it doesn't reduce brightness too much. I still preferred to stick with AS and overdrive. And I had equal success with both FreeSync and G-Sync platforms.
Over my time with the PG34WQ, I found it capable in all areas, work and play. It performed comfortably above its price class with excellent HDR and a solid gaming experience.
MORE: Best Gaming Monitors
MORE: How We Test PC Monitors
MORE: How to Buy a PC Monitor: A 2022 Guide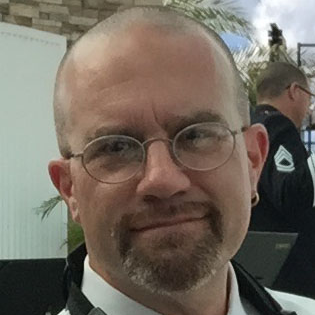 Christian Eberle is a Contributing Editor for Tom's Hardware US. He's a veteran reviewer of A/V equipment, specializing in monitors.
Looks like I bought the Dell version of the WQHD 34" a little too early.

To be honest I am really unhappy with that monitor. In HDR mode it's colors are horribly muted and dull even with the custom monitor profile. My sons happy with it and it's his monitor so I kept it. But man, what a let down for a gaming monitor.

Reply

Compared to the LC34G55TWWRXEN its only have better HDR for 100$ more ?

Reply