Finding the best gaming headset is arguably nearly as important as choosing the a graphics card or gaming keyboard. After all, the sound of your virtual world and how you communicate with your friends all depends on the device you wear on your head. 
But choosing the best gaming headset for you isn't easy, partially due to the sheer amount of market saturation we're facing right now. With the ever-rising popularity of eSports and the relative simplicity of combining off-the-shelf audio hardware with cushy earcups, a sprinkle of software wizardry and maybe some RGB, PC gamers are now offered more options than ever, whether they're planning to plug their headset into one of the best gaming PCs or the best gaming laptop. A quick search of a few popular online retailers will yield hundreds of choices across dozens of companies, ranging from under $10 (£8) to over $600 (£460). You may already know how much your willing to spend on a pair of cans, but there are still plenty of other things to consider. 
Luckily, we've been testing piles of gaming headsets (to see every model we've tested, check out our gaming headset reviews page). Below are the best gaming headsets we've tested. 
Quick Gaming Headset Shopping Tips
Here are some things to keep in mind when searching for the best gaming headset for you: 
Wired or wireless? Wired headsets generally cost less and don't need to be charged. Therefore, if you typically game at your desk, you may want to stick to wired options to keep things cheaper and simpler. A wired headset also won't die on you mid-battle. On the other hand, there's no denying the convenience of being able to run to the kitchen for a drink without having to remove your cans. 
Headbands and earcups. Comfort is more subjective than measuring audio output and input, but generally speaking you should be wary of plush gaming headsets with thick bulges, cheap foam and cloth covers. When we've tested these types of headsets ,we've often found disappointing acoustic performance. Ear-cushion material can make a huge difference in what your ears ultimately perceive. 
Audio and mic quality. These are very important if you want the best gaming headset, but impossible to evaluate on the one or two floor models. We focus on these aspects in detail in our reviews. In short, detailed reproduction and good spatial resolution, specifically when it comes to complex noises and environments with multiple sound sources, are more important than any attempt at simulated surround sound.
A key Bluetooth spec: aptX. If you do go wireless and opt for Bluetooth (no USB dongle needed), look for headsets that support Qualcomm's aptX tech, a compression tech (codec) that's been leveraged for decades in TV and movie voice-work, movie theater audio and thousands of radio stations. If you've heard Bluetooth audio in years past and hated it (it definitely was bad for a long time), give an aptX-enabled headset a listen. As long as the underlying hardware is good, you'll be pleasantly surprised by the sound output.
The Best Gaming Headsets You Can Buy Today
The HyperX Cloud Alpha is the best gaming headset for most gamers, offering nearly perfect sound quality. Noise reproduction with these cans sounds natural, with the drivers avoiding flaws like overly aggressive bass or highs. It's not revolutionary headset, but it's a fantastic value, especially if you can find it for under $100. 
In terms of long-term wearability, the headset earns its Cloud branding with a light, comfy fit built with quality materials. This includes thick memory foam padding on the headband and earcups and HyperX's decision to opt for aluminum over plastic in some important areas. The overall look and feel is one of quality. 

If you like the Cloud Alpha's design but want something with some more features, there's also the HyperX Cloud Alpha S. It's basically the same headset but with 7.1 virtual surround sound, an inline controller and bass sliders on each ear cup. The black-and-blue or all-black color options (instead of the Cloud Alpha's black and gold or black and red) add more options too. 
Read: HyperX Cloud Alpha review
Wireless cans can cost you well over $200, but the SteelSeries Arctis 7 lands at a more affordable price, and it still delivers louder audio than its predecessors. On top of that, there's no distortion at high volumes. Overall, the audio is clear and rich, despite a less-than-snug fit.
But we'd like stronger performance at lower volumes. Additionally, the bass isn't as powerful as what you'd hear with the HyperX Cloud Alpha above. 
However, the Arctis 7's virtual surround sound, delivered via DTS Headphone:X v2.0, successfully boosts gaming audio details, like footsteps. And the Arctis 7 is a great set of cans outside of gaming too. It's also fit for light video editing and mixing. 
Just like prior versions of SteelSeries' Arctis 7, the current model sits as a reliable wireless headset for PC gamers. If you need a cheaper wireless option, consider the Cooler Master MH670, which is currently about $118, or the SteelSeries Arctis 1 Wireless for $100. For the colorful gamers, there's the Logitech G733 Lightspeed, and for ultimate comfort, consider the Razer BlackShark V2 Pro. 
Read: SteelSeries Arctis 7 review  
The Asus TUF Gaming H3 is the best gaming headset for preserving your budget. These can be hard to find, but you can typically spot it selling for about $40. Despite the lower price, you still get a headset that fits well and sounds good right out of the box. That means you can get right to gaming without having to fiddle around in software. When we tested the cans, performance was comparable to pricier rivals, including the Asus TUF Gaming H7. We attribute a lot of that to the H3's comfortable fit with leatherette contact points preventing sound leakage. 
The downside is these aren't particularly pretty. And if you're excited about virtual 7.1 surround sound, note that the H3 is a 3.5mm headset that only uses Windows' Sonic spatial audio, which any 3.5mm headset can use. 
But when it comes to gaming and hearing sound cues like weapon switches, this headset gets the job done without effort on your part or heavy damage to your bank account. 
Looking for a cheap headset without virtual surround sound? Take a look at our Roccat Elo X Stereo review. 
Read: Asus TUF Gaming H3 review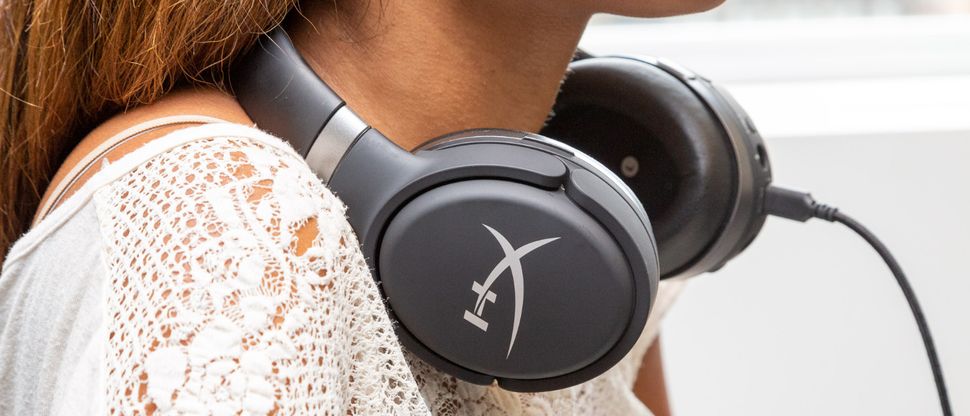 The HyperX Cloud Orbit S is, indeed, expensive, but its premium sound quality and featureset make it the best gaming headset for splurging. The cans give you a discernible gaming advantage, thanks to its customizable 3D mode with head tracking. When you're gaming with head tracking, the location of your enemies is apparent, and the auditory environment moves with you. 
You can also use head tracking as game controls, which frees up your hands for more action. (For another head tracking option with premium features, check out the similarly priced JBL Quantum One). 
There are lower-priced headsets with true surround sound (instead of the Orbit S' virtual surround sound) and wireless capability. But the Orbit S, which bears the same cozy memory foam headband and earpads as other headsets in HyperX's Cloud line, offers a gaming edge you'll actually notice.
We also love the versatility of this headset. In addition to supporting hi-res, virtual surround and 3D audio, you can use the headset with a 3.5mm jack, USB Type-A port or USB Type-C port.
Read: HyperX Cloud Orbit S review 
RGB isn't as prominent in the headset world, likely because it's hard to see lighting sitting on your ears. But if you plan on streaming, video chatting or just like the comfort of having as much RGB as possible (have you seen our best RGB mouse pads list?), the Patriot Viper V380 is the best headset for you. It has one ring of programmable RGB framing each earcup. That's just the right amount of color, and, somehow, the headset still manages to look tasteful.
The Viper V380 has more to offer than just pretty lights. It boasts a mic that successfully limited background noise during testing, as well as virtual 7.1 surround sound that enhanced how voices sounded in FPS games. Volume is also more than sufficient with the headset's 53mm drivers that are larger than the 50mm average. Just be sure you have an available USB Type-A port, because there are no other connectivity options. 
The Viper V380 has some of the best RGB implementation we've seen in a headset. But if you're looking for something that's even flashier, the JBL Quantum One has three RGB zones programmable with some wild effects. 
Read: Patriot Viper V380 review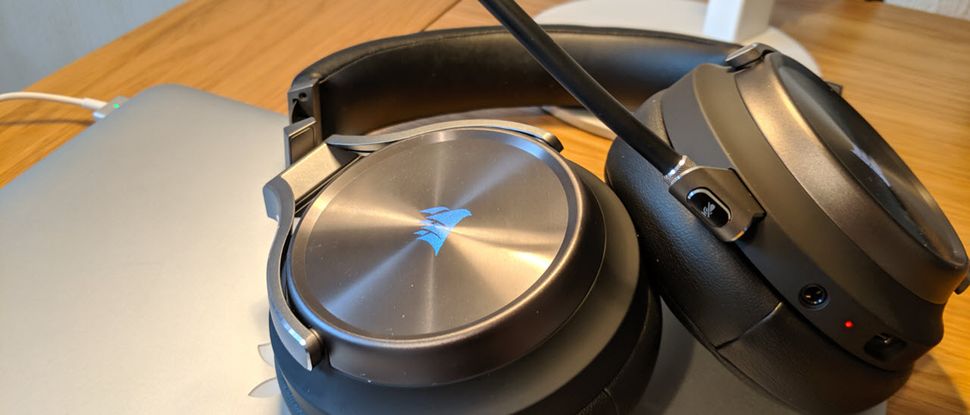 The Corsair Virtuoso RGB Wireless SE is one of the rare headsets that looks as good as it sounds. It offers premium quality audio that enters audiophile territory and looks pretty and shiny instead of clunky and heavy. The SE version of the Virtuoso RGB boasts gunmetal-colored aluminum stamped with a touch RGB via the Corsair logo. Overall, it looks as expensive as it is.
The Virtuoso RGB SE delivered strong audio, including high-res support, in our testing.n Its 50mm drivers also sounded great with gun fights in games like Borderlands 3. The cans' music reproduction sat in the middle of bass-heavy cans like the Audio-Technica's ATH-G1 and flatter-sounding ones like the SteelSeris Arctis Pro Wireless listed below.
Topping things off with a 20-hour wireless battery life, Corsair's Virtuoso RGB Wireless SE is a fine pair of cans that both look and sound premium. 
Read: Corsair Virtuoso RGB Wireless SE review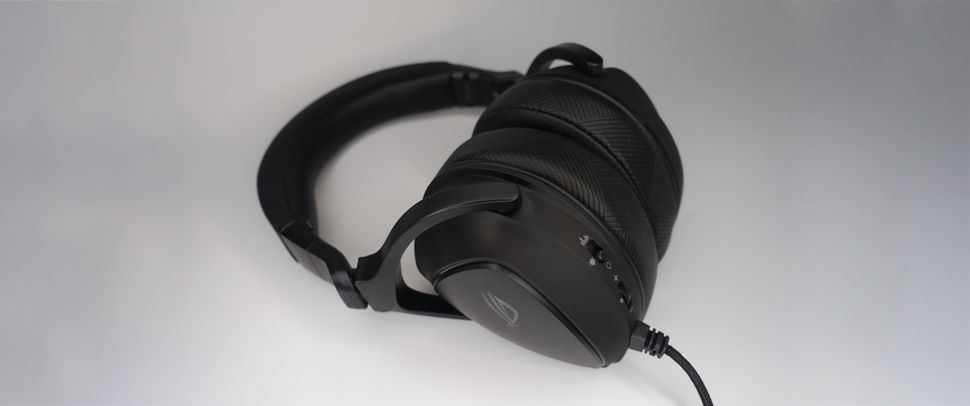 Not every gamers also demands the joys of Hi-res music, but those who do can graduate to more powerful, immersive jam sessions, especially with the Asus ROG Delta S. These cans sniped the title of Best Hi-res Gaming Headset from the SteelSeries Arctis Pro+ GameDAC, partially by including a more powerful DAC. The Asus opts for ESS' 9281 Pro Quad DAC for lossless audio processing, which is specced for 140 dB of dynamic range and a signal-to-noise ratio (SNR) of 130 dB, compared to the ESS 9018 on the SteelSeries' 121 dB and 109 dB, respectively. On the ROG Delta S, hi-res music boasted meaty reverb and also sounded live. 
In terms of gaming, the ROG Delta S is also premium, offering more oomph in the overall soundscape than rivals, from the twang of a bow and arrow to the cracks of an assault rifle. Just beware that those nearby you might start hearing the action if you crank the volume up to 75% or higher. 
Meanwhile, virtual 7.1 surround sound performance varied. We weren't able to pinpoint enemies better with it in Outriders, but in Horizon Zero Dawn, the featured amplified environmental sounds . It's easy to prefer the popular DTS Headphone:X v2.0 surround scheme that the Arctis Pro+ GameDac employs than the one Asus concocted. 
The Arctis Pro+ GameDac also has other quality-of-life advantages, like a screen-equipped DAC with a ChatMix control. However, the ROG Delta S doesn't leave you hanging when it comes to extras, instead throwing in reactive RGB to its earcups 4 RGB zones. 
If you're truly about the Hi-res, the ROG Delta S stands out above other gaming headsets.
Read: Asus ROG Delta S review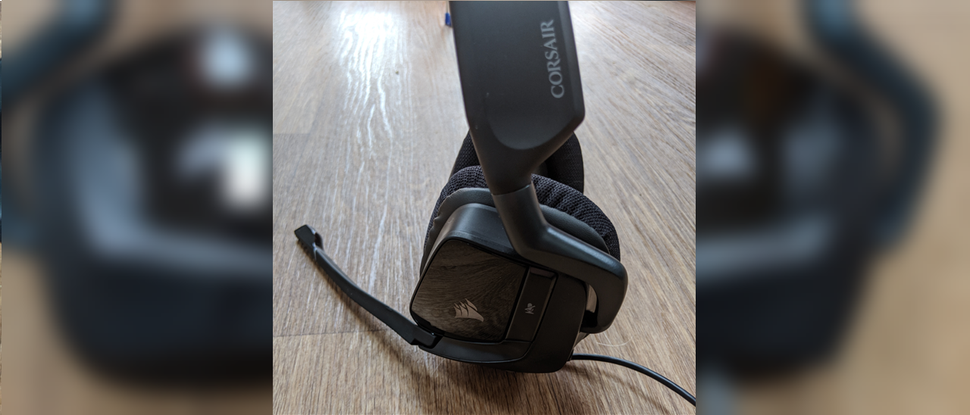 If you do a lot of chatting on your headset, be with your Overwatch teammates, work colleagues or Mom, the Corsair Void RGB Elite USB will make sure you sound just like you to whoever's listening. For this price, we were pleased at the microphone's quality, which can handily fold up when you need to take a sip of water or sneeze. It's also Discord-certified and showed better low-end response than rivals.It's not quite as warm as what you can get with the best gaming microphones or any USB mic, but it's close. 
On the other hand, when we tested the headset with a smaller head, bass was lacking due to sound leakage. Your head size may change things. The Void RGB Elite USB also has virtual 7.1 surround sound, but it didn't prove to be anything extraordinary. 
For chatterboxes, this is the best gaming headset with its mid-range price, cozy padding and splash of RGB. Note there's also a wireless version of the Void RGB Elite USB. For more mic options, consider the expensive JBL Quantum One, which comes with a unidirectional and detachable boom microphone and a separate calibration microphone. 
Read: Corsair Void RGB Elite USB review 
The SteelSeries Arctis Pro kicks things up a notch or two over other SteelSeries cans, including the Arctis 7 wireless ones listed above. It's very pricey, even for a wireless headset. But you get your choice of wireless dongle or Bluetooth connectivity, which means you could use the Arctis Pro Wireless without it occupying a USB port. 
The cans offer a large frequency response range and high-res. Lossless titles, like Wolfenstein II: The New Colossus, sounded noticeably crisper with a lot of depth on the Arctis Pro. Ultimately, the game sounded more immersive, particularly in the high end, where we could hear the different layers of sound. You also get DTS Headphones:X virtual surround sound via a transmitter base station boasting other helpful features, like ChatMix and general volume control.
Despite its higher price, the Arctis Pro Wireless isn't vastly more comfortable than the cheaper Arctis 7 wireless cans and don't offer twice as detailed audio. But the Arctis Pro Wireless has the advantage in its smart design, Bluetooth capability and swappable batteries to keep the party going while traveling. 
For a cheaper Bluetooth option, consider the Sennheiser GSP 670 and for the ultimate portability, the Asus ROG Strix Go 2.4.
Read: SteelSeries Arctis Pro Wireless review