Why you can trust Tom's Hardware Our expert reviewers spend hours testing and comparing products and services so you can choose the best for you. Find out more about how we test.
Our HDR benchmarking uses Portrait Displays' Calman software. To learn about our HDR testing, see our breakdown of how we test PC monitors.
The XG341C-2K, like other Mini LED monitors, can display very bright highlights in HDR mode. When an HDR10 signal is applied, it switches automatically and opens up three HDR-specific picture presets. I found them very similar in look and measurement, so I did my tests in the default DisplayHDR mode.
HDR Brightness and Contrast
Image 1 of 3
The XG341C-2K is certified DisplayHDR 1400, and it manages that feat when measuring a 25% window pattern. This shows that it has more than enough power to deliver super-bright highlights in HDR mode. Most LCD panels with traditional LED backlights struggle to provide this much light from any onscreen object bigger than a few pixels. To achieve this, I had to engage local dimming. Any level from 1 to 5 will engage the full dynamic range. That means when a 0% black pattern is displayed, the backlight is turned off, rendering contrast infinite. Even displaying a small white object like an info bug won't turn on the LEDs in the surrounding zones. ViewSonic has implemented its Mini LED technology extremely well here.
Grayscale, EOTF and Color
Image 1 of 3
The XG341C-2K's HDR grayscale tracking runs a bit warm in brightness steps above 55%. This is a more excusable error than blue or green because red is less visible in practice. All three HDR modes exhibit the same behavior. The EOTF runs slightly dark but not enough so that detail is obscured. The tone-map transition point is 75% which means more of the content meta-data can be used to determine luminance levels. This always bodes well for picture quality, which is excellent.
The XG341C-2K shows some over-saturation in HDR mode in the red, magenta and blue areas of the gamut. This warms up the image in a good way. Though not completely accurate, the picture is pleasing and natural, with vivid color and depth. With such low black levels, well-mastered content looks three-dimensional. You can see in the Rec.2020 chart that the XG341C-2K covers a good portion of that large gamut, coming up short only in green and cyan.
MORE: Best Gaming Monitors
MORE: How We Test PC Monitors
MORE: How to Buy a PC Monitor: A 2022 Guide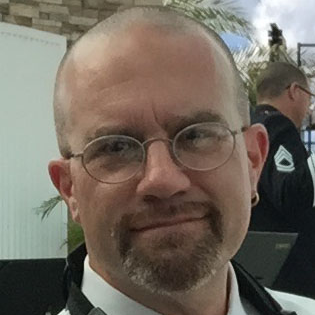 Christian Eberle is a Contributing Editor for Tom's Hardware US. He's a veteran reviewer of A/V equipment, specializing in monitors.
Lots to like here but a couple of nit picks considering the high price.
8 bit panel
Needs to be calibrated as its really poor from the factory
Quirks with adaptive sync

If this was priced at $999 it would be much more appealing.

Reply