Why you can trust Tom's Hardware Our expert reviewers spend hours testing and comparing products and services so you can choose the best for you. Find out more about how we test.
The XG341C-2K doesn't ship with a factory-certified calibration. In its default mode, I found it needed some tweaking to achieve the best possible image.
Grayscale and Gamma Tracking
Our grayscale and gamma tests use Calman calibration software from Portrait Displays. We describe our grayscale and gamma tests in detail here.
Image 1 of 2
This is the XG341C-2K's Custom 1 gaming mode and Standard view mode, the default settings. Grayscale tracks visibly blue and gamma is quite dark. This gives the image a murky appearance and negates much of the monitor's contrast advantage.
After adjusting the RGB values and changing the gamma preset from 2.2 to 2.0, the measurements and image quality are greatly improved. This is what's expected from a premium monitor sporting the latest Mini LED technology. Aside from a slight dip at 90% brightness, this is perfect grayscale and gamma tracking.
Comparisons
Image 1 of 4
The XG341C-2K is firmly in the "needs-calibration" category. While you can turn up the brightness or engage local dimming to make the picture less murky, the blue grayscale still makes it look flat. Once adjusted, it looks much better.
The gamma presets are off by one click, as the default 2.2 option yields 2.4. This is too dark, and it robs the XG341C-2K of some of its contrast advantage. Luckily, changing the setting to 2.0 solves the issue neatly. With a 0.14 range of values and just 1.36% deviation, it ranks among the best in the gamma test.
Color Gamut Accuracy
Our color gamut and volume testing use Portrait Displays' Calman software. For details on our color gamut testing and volume calculations, click here.
Image 1 of 2
The default color gamut run shows hue errors consistent with the blue grayscale I noted earlier. Red and cyan are off hue. Red and magenta are also a bit over-saturated though most users won't mind the extra punch of color that affords.
Calibration mostly takes care of the hue errors, but red is still a bit off. Again, this won't bother most users as it makes the picture extremely vivid. It isn't entirely accurate, but it will pump up the look of all content, SDR and HDR. My only complaint is that there's no sRGB mode. You have to use the full gamut for all content.
Comparisons
Image 1 of 2
Calibration brings the XG341C-2K's color gamut error from 4.35dE to 2.38dE, a visible gain in quality. Though reds are a bit over-saturated, the picture is not unnaturally vivid. When compared to other extended color monitors, it delivers just a little bit more vibrance.
That is explained by its near 100% coverage of DCI-P3. Most currently available wide-gamut monitors have less color volume than the XG341C-2K. The over-saturated red primary means you'll need a software profile for color-critical work, but this monitor can be used as a professional tool. An sRGB mode would be welcome, but that omission can also be solved with software.
MORE: Best Gaming Monitors
MORE: How We Test PC Monitors
MORE: How to Buy a PC Monitor: A 2022 Guide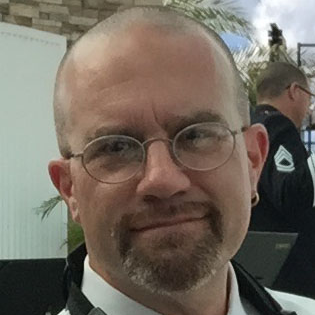 Christian Eberle is a Contributing Editor for Tom's Hardware US. He's a veteran reviewer of A/V equipment, specializing in monitors.
Lots to like here but a couple of nit picks considering the high price.
8 bit panel
Needs to be calibrated as its really poor from the factory
Quirks with adaptive sync

If this was priced at $999 it would be much more appealing.

Reply

Is there a Windows utility for settings on this? Fighting with buttons on a monitor and menus in 2023 is beyond frustrating.

Reply