Why you can trust Tom's Hardware Our expert reviewers spend hours testing and comparing products and services so you can choose the best for you. Find out more about how we test.
I've lined the XG341C-2K up against similar screens, 34-inch ultra-wide 165 Hz refresh rate monitors with WQHD resolution. The Acer X35 Mini LED, AOC CU34G3S, MSI MPG343CQR and ASRock PG34WQ are VA panels, while the Alienware AW3423DWF is an OLED.
Pixel Response and Input Lag
Click here to read up on our pixel response and input lag testing procedures.
Image 1 of 2
I tested the XG341C-2K at 165 and 200 Hz. Remember that overclocking means you can't run Adaptive-Sync or the backlight strobe; however, you get overdrive in all cases.
The Acer is a costly monitor, but it's worth including here for its excellent performance. It doesn't have the limitations of the XG341C-2K; you can run it at 200 Hz with Adaptive-Sync for a $1,000 premium.
The difference between 165 and 200 Hz is clearly small, too small to give up Adaptive-Sync. In both tests, the XG341C-2K came out on top for total input lag, which is good. This a very responsive monitor, and overdrive quality is about average for the category. On its Fast setting, it showed slight black ghosting, but in practice, gaming was smooth and free of tearing or stutter. Motion resolution clarity was also average for the category.
Viewing Angles
The XG341C-2K has better off-axis image quality than most of the VA panels I've reviewed. It isn't entirely up to the best IPS panels in this test, but it comes close. You'll see a 20% light reduction and a slight green shift at 45 degrees to the sides. Gamma remains constant, so no detail is obscured in highlight or shadow areas. The vertical plane shows a washed-out picture with a shift to red and green.
Screen Uniformity
To learn how we measure screen uniformity, click here.
My XG341C-2K review sample showed uniformity befitting a premium monitor with just a 3.83% variation in brightness from the center, which is well below the visible threshold. No glow or bleed could be seen. The image is free of grain or variation, and all patterns I checked were perfectly toned from edge to edge.
MORE: Best Gaming Monitors
MORE: How We Test PC Monitors
MORE: How to Buy a PC Monitor: A 2022 Guide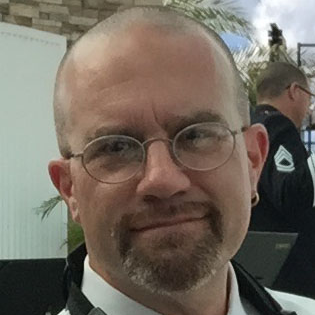 Christian Eberle is a Contributing Editor for Tom's Hardware US. He's a veteran reviewer of A/V equipment, specializing in monitors.
Lots to like here but a couple of nit picks considering the high price.
8 bit panel
Needs to be calibrated as its really poor from the factory
Quirks with adaptive sync

If this was priced at $999 it would be much more appealing.

Reply