Why you can trust Tom's Hardware Our expert reviewers spend hours testing and comparing products and services so you can choose the best for you. Find out more about how we test.
It's easy to apply the axiom, "you get what you pay for" to every computer part. And most of the time, it is true. But there are always value gems hiding in that vast marketplace. Most monitors perform as expected for the price. But sometimes, we find something special that truly outperforms the competition and costs the least.
There are literally hundreds of 27-inch QHD monitors suitable for gaming. Finding one with at least 144 Hz, Adaptive-Sync, HDR and extended color is easy. Finding one that does all these things better than the rest for $320, that's hard. But we've done it here. The Viotek GFI27DBXA is, at this writing, the best performing 27-inch QHD gaming monitor we've tested in every way that matters.
With over 101% coverage of DCI-P3, the GFI27DBXA is bested in the color volume test by just two other screens – MSI's MAG274QRF-QD and Gigabyte's M27Q. In HDR contrast, it's only beaten by a handful of more expensive displays, like the Asus ROG Strix XG27AQ. In our input lag tests, it wasn't on top of the pack, but it only gave away 6ms of total control lag. Plus, Viotek's overdrive is better than any of them with no motion blur or ghosting.
Flaws are inconsequential, especially given the GFI27DBXA's price. Switching to HDR is a bit clunky, and calibration is required for the best possible image. Again, we direct you to the price tag.
The GFI27DBXA is something of a marvel. For $320, you won't find better HDR, color or significantly better video processing. For more money, you could get slightly less input lag, but how many players will benefit from a 6ms difference? Unless you need every last drop of gaming performance, you'll be hard pressed to find a better display for under $400.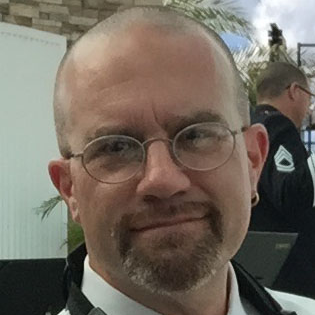 Christian Eberle is a Contributing Editor for Tom's Hardware US. He's a veteran reviewer of A/V equipment, specializing in monitors.
400 nits is actually very poor for HDR. It's at the very bottom of the HDR scale, actually. My current monitor is 1015 nits, DisplayHDR 1000 certified--and just off my previous 360 nits "HDR" monitor--I can tell you the comparison is night and day. If you want HDR support, look elsewhere, imo. Just thought I'd mention this as Windows HDR support is now actually pretty darn good these days (latest Win10 builds/Win11 betas). Game developers are at last getting the hang of it!

Reply

So your monitor is brighter? Big deal. That still doesn't change the fact that this monitor's HDR implementation is a lot better then most in its price range and a good number above it. It will still deliver a solid result.

Reply