I'm always on the lookout for great storage deals on SSDs as I'm always running out of room on my drives and my internet just isn't fast enough to uninstall and re-download all my games and software whenever I need to make room. Previously only on sale to Prime members, the SK hynix Platinum P41 2TB is on sale for $181 (opens in new tab) on Amazon, which is a great price for this top-tier drive. See our review of the Platinum P41 (opens in new tab) for some more details on its specs and performance.
With a super fast refresh rate of 360 Hz on its large 17-inch screen, the Gigabyte Aorus 17 is a monster for fast-paced FPS games where every frame counts. This gaming laptop contains some truly impressive hardware and should be able to play any modern game on very high, if not maximum settings. The model-YE5-74US544SH Gigabyte Aorus 17 is reduced to $2,089 (opens in new tab) at Newegg.
Get your 3D print on with the Anycubic Kobra Neo for just $199 (opens in new tab). This impressive little 3D printer has a whopping $90 knocked off of the price thanks to a coupon at Amazon. Just tick before the checkout to get this saving. In our review, we gave the Kobra Neo (opens in new tab) our Editors Choice award for its auto bed leveling and quality prints at a very affordable price point.
We have more great Real Deals today, so keep scrolling for more information.
TL;DR — Today's Best Deals
Today's best deals in detail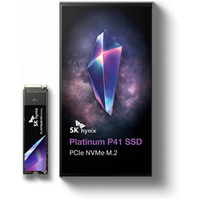 (opens in new tab)
SK hynix Platinum P41 2TB PCIe 4.0 SSD: now $181 at Amazon (opens in new tab) (was $259)
One of the fastest SSDs on the market, the SK hynix Platinum P41 promises sequential read and write speeds of 7,000 and 6,500 MBps along with 1.4 and 1.3 million read / write IOPS.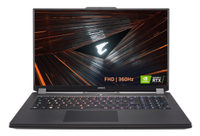 (opens in new tab)
Gigabyte Aorus 17: now $2,089 at Newegg (opens in new tab) (was $2,499)
The powerful Aorus 17 (model-YE5-74US544SH) contains an Nvidia RTX 3080 Ti GPU, an Intel Core i7-12700H CPU, 32GB of DDR5 RAM, and a 1TB SSD. The resolution of the screen is only 1080p on an IPS panel, but the screen does boast a massive 360 Hz refresh rate which is ideal for fast FPS gameplay.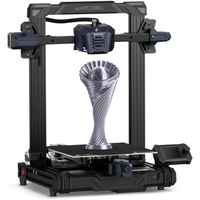 (opens in new tab)
Anycubic Kobra Neo: now $199 at Amazon (opens in new tab) with $90 coupon (was $329)
The Anycubic Kobra Neo 3D printer is a solid and affordable FDM 3D printer that offers quality prints. The PEI spring steel build platform will hold your prints firm, and enable them to pop off when done. The printer can print PLA, PETG, TPU, and ABS thanks to its direct drive extruder.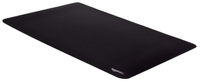 (opens in new tab)
Amazon Basics Large Extended Gaming Mouse Pad: now $10 at Amazon (opens in new tab) (was $17)
A large mouse pad that measures 35.5 x 16.88 inches and has a non-slip rubber base with a smooth cloth upper for improved mouse glide.

(opens in new tab)
Razer DeathAdder v2 Pro: now $59 at Amazon (opens in new tab) (was $129)
The DeathAdder v2 Pro is on sale now at an impressive retail price. With a 20,000 DPI optical sensor and patented responsive switches, It's a true king when it comes to FPS and RTS gaming.
Looking for more deals?