Why you can trust Tom's Hardware Our expert reviewers spend hours testing and comparing products and services so you can choose the best for you. Find out more about how we test.
Are large-screen gaming monitors worth clamoring over? On one hand, the proliferation of large-screen TVs into the gaming world is real. More players are turning to 4K TVs and away from desktop computer monitors. There's just no substitute for square inches. But when you do this, you give up fast refresh rates, low input lag and adaptive sync.
The AW5520QF has one thing over every computer display we've reviewed: image quality. Its contrast and color are far better than any LCD panel available. But these things are not without cost, and we don't mean the dollar sign.
The most obvious issue is brightness. Where the top HDR-enabled LCDs are hitting 1,000 nits or more, the AW5520QF manages just 400 nits. The only way to get its best image quality, you'll need to use it in a darker room. There's also the question of gaming technology. While it delivers great motion processing and low input lag from its 120Hz refresh rate, it doesn't support FreeSync 2. That isn't necessarily a deal-breaker, but it really should be included in a $4,000 monitor.
There's also no sRGB gamut option. While many are satisfied applying as much color as possible to their games and videos, color purists will prefer a more accurate presentation. Alienware has removed that choice. Another thing missing are gamma presets. Although you can calibrate the AW5520QF (see our recommended settings) to a high standard, the lack of gamma options is puzzling. And while we're at it, $4,000 should buy better audio. The built-in speakers are okay but an external soundbar, like the HP Omen X 65 Emperium includes, would be more appropriate at this price.
It's worth nothing that at the time of publication, the monitor was on sale for $2,850, but that's still more than twice that of OLED TVs of similar size. Plus, at that price it still costs more than a TV and leaves out a tuner and streaming interface. Keep in mind, you can now find LG OLED TVs with G-Sync Compatibility.
Still, the AW5520QF undeniably offers the best-looking images we've ever seen. Playing games on an OLED is an entirely different experience. We couldn't tear ourselves away from this monitor, and that is perhaps the best indicator of all. If you can afford one of these, you really should treat yourself; you won't regret it.
MORE: Best Gaming Monitors
MORE: How We Test Monitors
MORE: All Monitor Content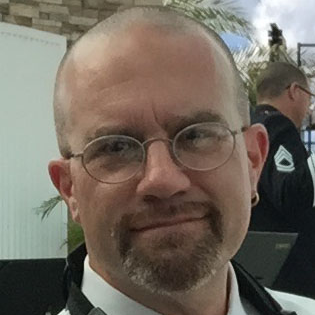 Christian Eberle is a Contributing Editor for Tom's Hardware US. He's a veteran reviewer of A/V equipment, specializing in monitors.