Why you can trust Tom's Hardware Our expert reviewers spend hours testing and comparing products and services so you can choose the best for you. Find out more about how we test.
The PA32DC isn't about gaming, but the response and lag tests are relevant for any monitor. The comparison group includes all the OLEDs I've reviewed, plus two MiniLED models. They are ViewSonic's XG321UG and Asus' PA32UCX which is also a pro screen. The OLEDs are Aorus' FO48U, along with the Alienware AW5520QF and AW3423DW.
Pixel Response & Input Lag
Click here to read up on our pixel response and input lag testing procedures.
Image 1 of 2
It's important to note that while most OLEDs claim a 0.1ms response time, this is a single-pixel value, not a full-screen draw, which I test. Filling the entire screen with a white field takes the same amount of time for OLEDs and LCDs. The 60 Hz PA32DC comes in at the expected 16ms. And motion blur is visually the same as a 60 Hz LCD. To combat this, an OLED can use black-frame insertion, but the PA32DC doesn't offer this. If you want to game on an OLED, you'll want a higher refresh rate like the AW3423DW or FO48U have. The PA32DC's input lag is on par with enterprise screens at 76ms.
Viewing Angles
OLED panels have excellent off-axis image quality because the light coming from them is not polarized like an LCD. You can see there is no reduction in brightness in either plane. A slight green shift appears in the brighter steps, which is a function of the screen coating. There is also no loss of detail as the gamma does not change.
Screen Uniformity
To learn how we measure screen uniformity, click here.
Clearly, OLED does not have an issue with screen uniformity. The PA32DC is superb as one would expect from a professional monitor. It doesn't even come close to any visible problems. Color and luminance are perfectly rendered from edge to edge at all brightness levels.
MORE: Best Gaming Monitors
MORE: How We Test PC Monitors
MORE: How to Buy a PC Monitor: A 2022 Guide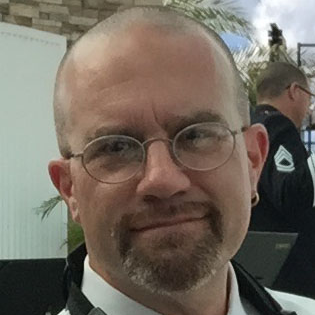 Christian Eberle is a Contributing Editor for Tom's Hardware US. He's a veteran reviewer of A/V equipment, specializing in monitors.