Why you can trust Tom's Hardware Our expert reviewers spend hours testing and comparing products and services so you can choose the best for you. Find out more about how we test.
The PA32DC has a color mode for every occasion from sRGB to Rec.2020. It can also do either DCI-P3 or Rec.2020 for HDR10 content. All are accurate enough out of the box not to require further calibration.
Grayscale and Gamma Tracking
Our grayscale and gamma tests use Calman calibration software from Portrait Displays. We describe our grayscale and gamma tests in detail here.
Image 1 of 6
The only mode that doesn't impress is Standard, which is the out-of-box preset. Grayscale isn't too bad, with a slight green tint, but gamma is far off the mark. This makes the picture very flat, but fear not because the other picture modes are pretty much spot-on. I've included charts for everything one would use with SDR content.
The second chart shows the results of a manual calibration in User. Unfortunately, you can't change the gamma there, but it tracks right on 2.2 with a visually perfect white point.
The DCI-P3 mode is based on the commercial cinema standard DCI 1.2 with a 2.6 gamma and a 6300K white point. This is used to compensate for the xenon bulbs used in high-output digital projectors.
For photographers, sRGB is provided, but it is a fixed mode with no brightness control. Alternatively, you can use Rec.709 and change it from its default BT.1886 gamma to 2.2. You also get Adobe RGB which is helpful to photographers.
Comparisons
Image 1 of 4
The PA32DC's Standard is a throwaway setting because no user will keep the monitor set on its defaults. So, out of the box, it doesn't compare well. After a manual calibration in User mode, it is on par with the others. You can expect similar or slightly better results when using the auto-cal features with Asus ProArt software or Calman.
Gamma is spot-on with the 2.2 reference in the User mode I calibrated. It has a near-perfect range of values of just 0.10 and is only 1.36% off the 2.2 reference with an actual value of 2.17.
Color Gamut Accuracy
Our color gamut and volume testing use Portrait Displays' Calman software. For details on our color gamut testing and volume calculations, click here.
Image 1 of 7
I'm showing the same modes in my gamut charts. The default measurement looks good from a saturation perspective. The issues with gamma I noted earlier affect the color luminance values, which are very high. This is why the error level is 16.44dE. With manual calibration in the User mode, that drops to just 1.87dE. Both Standard and User are tied to the consumer DCI-P3 reference with a 6500K white point and 2.2 gamma.
The other color modes have no visual errors. Even Rec.2020 comes close to perfect at 2.09dE. All others are below 2dE, which is excellent performance.
Comparisons
Image 1 of 2
With the plethora of calibration options available in the PA32DC, you can expect results in any color mode to be visually perfect. My manual calibration produced an excellent average value of 1.87dE, on par with other professional screens. You can see from the charts in the previous section that the preset modes all deliver similar performance. It doesn't get much better than this.
Asus claims 99% DCI-P3 coverage for the PA32DC, but I measured over 111%. This is the largest gamut volume I've recorded for any OLED panel, professional or consumer. The Quantum OLED technology in the AW3423DW is theoretically capable of more, but in this case, it's slightly behind the Asus. MiniLED acquits itself well with ViewSonic's 118.58% coverage. It's a foregone conclusion that any of the top four panels will deliver rich and vivid color.
MORE: Best Gaming Monitors
MORE: How We Test PC Monitors
MORE: How to Buy a PC Monitor: A 2022 Guide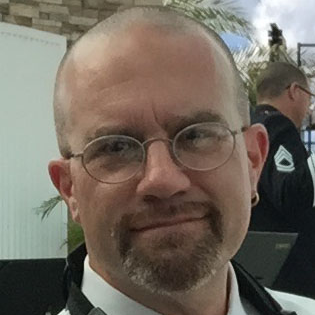 Christian Eberle is a Contributing Editor for Tom's Hardware US. He's a veteran reviewer of A/V equipment, specializing in monitors.