Why you can trust Tom's Hardware Our expert reviewers spend hours testing and comparing products and services so you can choose the best for you. Find out more about how we test.
To read about our monitor tests in-depth, please check out Display Testing Explained: How We Test PC Monitors. We cover brightness and contrast testing on page two.
Uncalibrated – Maximum Backlight Level
Image 1 of 3
The PA32DC is rated for 250 nits in SDR mode, and my sample crested at 264. While this is below the level of an average LCD panel, it is more than enough light for a monitor used in professional environments. A post-production room will likely be dark or very dimly lit. And the video villages used in on-site filming locations are typically sheltered. There is plenty of light here.
You'll see very high brightness levels for the MiniLED panels in both SDR and HDR modes. This is their greatest strength. They are far brighter than any OLED, but ultimately, it's the contrast that counts. They are the better choice if your environment requires an exceptionally bright panel.
As with every OLED I've tested, black levels are unmeasurable by my, or any available instruments. When I say the pixels are turned off, I do not exaggerate. They're completely off. So, contrast is theoretically infinite. I cannot overstate the visual improvement this makes over an LCD panel. Even a MiniLED display can't produce a picture this deep and saturated. Dynamic range is king and the PA32DC is the top member of that monarchy.
After Calibration to 200 nits
Image 1 of 3
The PA32DC's contrast and black levels are unchanged after calibration of the User mode. Black levels are still too low to measure. The checkerboard pattern I use to measure intra-image contrast also has unmeasurable blacks.
It should be noted that the two MiniLED panels were tested without their local dimming feature turned on. When employed, it increases static contrast to around 6,000:1. It does not affect the ANSI test.
MORE: Best Gaming Monitors
MORE: How We Test PC Monitors
MORE: How to Buy a PC Monitor: A 2022 Guide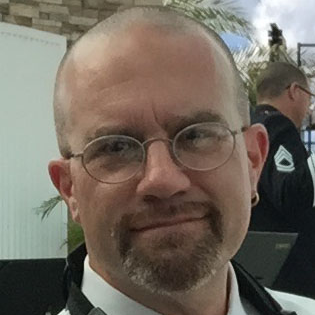 Christian Eberle is a Contributing Editor for Tom's Hardware US. He's a veteran reviewer of A/V equipment, specializing in monitors.