Why you can trust Tom's Hardware Our expert reviewers spend hours testing and comparing products and services so you can choose the best for you. Find out more about how we test.
I will always maintain that the most important aspect of any computer monitor is contrast. The greater the difference between peak white and minimum black, the better the image. LCD is hampered in this area because it is a light valve design. In other words, it selectively lets light out at varying levels to create an image, meaning that the light is always on.
If a display is self-emissive like plasma or OLED, it is then possible to turn off any pixel to create black. All light is removed; therefore, black is truly black. Plasma is now part of history, but that's OK because OLED has surpassed it. Today's OLED panels provide the best image you'll see from a video display.
Now that OLEDs are becoming available in smaller sizes, monitors like the Asus ProArt PA32DC are possible. As a cutting-edge screen, it's definitely expensive. But given its capabilities as a reference quality professional tool, it compares favorably to similar products. You can easily pay more for something from Sony's pro series like the BVM E251, a 24.5-inch FHD OLED that costs almost $11,000. Suddenly, $3,500 seems like a bargain.
Though it has little to offer hardcore gamers, the PA32DC will certainly be attractive to creatives. It is an ideal display for video production, graphics, photo editing or even just workday tasks. With a huge color gamut, superb HDR, accurate color and flexible calibration options, it suits any task. And I shouldn't conclude without a mention of its rugged and premium build quality. Whether you use the built-in feet or its substantial stand, the PA32DC will serve its purpose for the long term.
The Asus ProArt PA32DC is one of those products that reinforces the motto, "You never regret buying the best." If you're in need of a top-shelf professional screen that's relatively inexpensive, definitely check it out.
MORE: Best Gaming Monitors
MORE: How We Test PC Monitors
MORE: How to Buy a PC Monitor: A 2022 Guide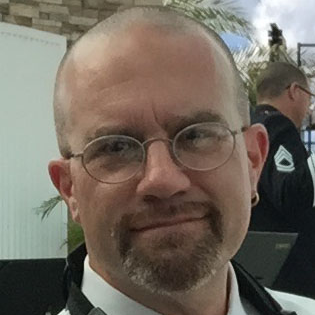 Christian Eberle is a Contributing Editor for Tom's Hardware US. He's a veteran reviewer of A/V equipment, specializing in monitors.