The Philips V-Line 221V8LN delivers 75 Hz, FreeSync, accurate wide gamut color, class-leading contrast and solid gaming performance for $70. What more do you need to know?
Pros
+

Best in class contrast

+

Accurate color before and after calibration

+

Decent gaming performance

+

Solid build quality

+

Incredible value
Cons
-

sRGB mode doesn't reduce gamut size

-

Overdrive is only slightly effective

-

No G-Sync
Why you can trust Tom's Hardware Our expert reviewers spend hours testing and comparing products and services so you can choose the best for you. Find out more about how we test.
Gaming monitors are often talked about in extreme terms. It's mostly a matter of speed these days with screens now hitting the 500 Hz mark. With high performance comes high prices and that is another extreme. But what about the opposite end of the spectrum? How much gaming monitor can you get for seventy bucks? Philips' answer is, "quite a lot, actually."
The V-Line 221V8LN is a 22-inch VA panel with FHD resolution and very high native contrast. It also has wide gamut color, 75 Hz and FreeSync. And yes, you read right, it's just $70. Let's take a look.
Philips 221V8LN Specs
Swipe to scroll horizontally
| | |
| --- | --- |
| Panel Type / Backlight | VA / W-LED, edge array |
| Screen Size / Aspect Ratio | 22 inches / 16:9 |
| Max Resolution & Refresh Rate | 1920x1080 @ 75 Hz |
| | FreeSync: 48-75 Hz |
| Native Color Depth & Gamut | 8-bit / DCI-P3 |
| Response Time (GTG) | 4ms |
| Brightness (mfr) | 250 nits |
| Contrast (mfr) | 3,000:1 |
| Speakers | None |
| Video Inputs | 1x HDMI 1.4, VGA |
| Audio | 3.5mm headphone output |
| USB | None |
| Power Consumption | 14w, brightness @ 200 nits |
| Panel Dimensions | 19.4 x 14.8 x 8.7 inches |
| WxHxD w/base | (493 x 376 x 220mm) |
| Panel Thickness | 1.8 inches (45mm) |
| Bezel Width | Top/sides: 0.2 inch (6mm) |
| | Bottom: 0.7 inch (17mm) |
| Weight | 5.7 pounds (2.6kg) |
| Warranty | 3 years |
Despite the high prices commanded by premium monitors, the one place the 221V8LN beats many of them is native contrast. Philips always manages to coax more contrast from its VA monitors than everyone else, and this one is no exception. I measured over 4,200:1 right out of the box. That handily beats any IPS panel, and nearly all the VA monitors I've tested. And that's a difference you can plainly see in a side-by-side comparison.
Philips doesn't stop there. I expected to see perhaps a bit more gamut volume, but the 221V8LN covers over 85% of DCI-P3, which is average among all the wide-gamut displays I've tested. There is no support for HDR, but honestly, when native contrast is over 4,200:1, how critical is that?
The 221V8LN isn't super speedy, but it will hit 75 Hz without issue. Sporting FHD resolution means it won't take an expensive video card to max it out. At 21.5 inches viewable, that means pixel density is 102ppi, not much less than a 27-inch QHD screen. And you get Adaptive-Sync in the form of FreeSync. The one bummer for me here is that there's no G-Sync because there's no DisplayPort and HDMI is version 1.4. But if you have a vintage PC or laptop in your office, there's a VGA port, something I haven't seen in a very long time.
Of course, the 221V8LN is relatively barebones regarding convenience features. There are no USB ports, internal speakers or RGB lighting, but you get a 3.5mm audio port. And the stand is minimalist. In fact, the whole package weighs less than a Chihuahua.
But don't be fooled; the 221V8LN is capable of solid performance and has excellent image quality. Not only is the contrast high, but color is accurate. You can enjoy it without calibration, but it has a full set of adjustments, including color temp and gamma.
This review will have many statements like, "But it only costs $70." And honestly, the 221V8LN delivers so much more than you'd expect it will be hard to find fault.
Assembly and Accessories
The slim carton contains the panel, upright and base, ready for assembly. Everything snaps together and though it's light in weight, it has a solid feel. The power supply is internal, a definite plus at this price point and size. In addition to the power cord, Philips includes an HDMI cable.
Product 360
Image 1 of 4
The 221V8LN is a simple and functional design with a thin, flush bezel, a slightly raised Philips logo at the bottom center and a set of control keys at the lower right. They are marked with small white labels, allowing access to all monitor functions. A tiny white LED indicates power status.
The upright attaches low on the panel's backside and sits too low for me to use at a vertical position. I had to tilt it upward to meet my eye point; there is a 20-degree adjustment for this. Tilt is the only ergonomic feature; there are no swivel or height adjustments available. If you'd rather use an aftermarket solution, a 100mm VESA mount is included.
The input panel has just three ports: VGA, HDMI 1.4 and a 3.5mm audio jack which can be used with either headphones or powered speakers. There are no internal speakers, but the OSD includes a volume control. There are also no USB ports.
OSD Features
The 221V8LN's OSD will be familiar to any Philips user, and it has just about everything found in that company's more expensive displays.
Image 1 of 3
In the Picture menu, you'll find an Adaptive-Sync toggle that refers only to FreeSync. G-Sync does not operate over HDMI 1.4, and there is no DisplayPort input. Philips has included a three-level overdrive that helps quell motion blur a bit. It works best in its Fast setting. Higher options cause a lot of ghosting, and turning it off means thick black trails behind moving objects. You will see occasional frame tears, even at 75fps, if you don't have an AMD video card.
On the upside, this menu has gamma presets, which are spot-on and accurate. Set 2.2 and you get 2.2. In fact, the 221V8LN has nearly perfect gamma response. If you want higher contrast, there is a SmartContrast dynamic feature, but it clipped too much shadow and highlight detail. There are five picture modes available. Standard is the default and best choice.
The Color menu has color temps by Kelvin value or a user define option with RGB sliders. They are very precise and can be used to dial in grayscale accurately. Also included is an sRGB option, but it did not reduce the color gamut by a significant amount.
Philips 221V8LN Calibration Settings
I don't expect many buyers of a $70 monitor to perform a calibration, and the 221V8LN doesn't strictly need one. But some improvement is possible with a few tweaks. I left it in Standard mode and adjusted the RGB sliders to achieve excellent color accuracy and nearly perfect gamma. The 221V8LN looks way better than a $70 monitor should. My recommended settings are below.
Swipe to scroll horizontally
| | |
| --- | --- |
| Picture Mode | Standard |
| Brightness 200 nits | 96 |
| Brightness 120 nits | 62 |
| Brightness 100 nits | 44 |
| Brightness 80 nits | 24 (min. 55 nits) |
| Contrast | 50 |
| Gamma | 2.2 |
| Color Temp User | Red 100, Green 95, Blue 90 |
Gaming and Hands-on
I spent a few afternoons playing games and working with the 221V8LN and could only come up with one thing I wished for, a larger screen. I'm spoiled by my 32-inch BenQ daily driver, and most monitors I review are at least 27 inches. Of course, I don't expect to get a jumbo screen for $70, but once you get past that, the 221V8LN is a very capable display.
Image-wise, I have no complaints. The picture is superb, with deep contrast and saturated color. The wide gamut and 4,200:1 worth of dynamic range go a long way to helping you forget how little you spent to acquire the 221V8LN. It's hard to imagine a better picture for the price. And I quickly forgot the FHD resolution as well. At 102ppi, it's only a tad apart from a 27-inch QHD panel.
I worked with the 221V8LN for a while before calibrating it because I expect that only some users will make adjustments. And that's fine; it's perfectly usable in that state. You get its full contrast potential and color saturation thanks to near-perfect gamma. There is no more detail visible after calibration than before. I made the changes for testing, but the improvement was slight. If you're reading this, just scroll back up a bit to note my RGB settings, and you'll see the same image I did.
Gaming is a decent experience, even for someone like me who is spoiled by speedy monitors. 75fps is fast enough for smooth motion and good control response. I dialed in the overdrive using BlurBusters test patterns to the Fast setting. That quells blur so that my aim was good but not great. After a little while, I adapted to what I was seeing and improved my gameplay. The relatively high pixel density helps keep detail reasonably sharp. I saw a few frame tears when playing without FreeSync. G-Sync isn't available on the 221V8LN if you have an Nvidia-equipped PC. For me, though, games were completely playable either way.
For workday tasks, the smaller screen took a bit of getting used to, but with font scaling at 100%, I could read small text. The 221V8LN's high contrast helps there for sure. Photo and graphics work was easy to accomplish thanks to excellent color accuracy, providing a fatigue-free image. A low blue light mode is available for reading, but I didn't need it. Setting output to 200 nits, along with the 22-inch screen size, was the most comfortable way to go.
MORE: Best Gaming Monitors
MORE: How We Test PC Monitors
MORE: How to Buy a PC Monitor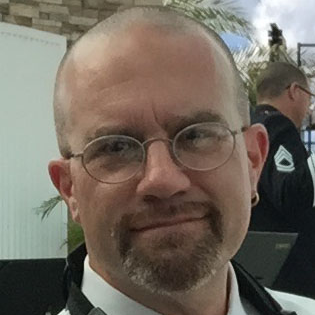 Christian Eberle is a Contributing Editor for Tom's Hardware US. He's a veteran reviewer of A/V equipment, specializing in monitors.
Personally I have to disagree.

Nearly all content, movies, blurays, webpages, games, have been mastered to adhere to rec. 709 / srgb standards. I bought a LG ultrawide monitor for its DCIP3 color, and sure its good, but the sRGB mode is absolutely terribly inaccurate, visibly so, with a green tint.

Reply