It's the first major sales event of the year and a great time to pick up a little bargain on some of your favorite tech. If you've had an item on your wishlist, or just fancy treating yourself to a little retail therapy, then sales time is the best time to do it.
Memorial Day is on the last Monday of the month and this year that falls on May 29, 2023. Not only do we get a nice long weekend, but we also get to see some price discounts from some of the major tech retailers like Amazon, Best Buy, and more.
So if you're looking for a new pair of gaming headphones or more SSD storage for your PlayStation 5, then hopefully we have you covered. We'll be keeping our deals eye out for more of the best bargains and deals on tech this Memorial Day.
Here are some of our best deals picks so far, but hurry, because these sales don't last for very long.
Memorial Day Sales: Quick Links
Best Memorial Day Deals
WD Black SN850X with Heatsink 2TB Capacity
The WD Black SN850X boasts sequential read and write speeds of 7300 / 6600 MBps respectively and is now available for the low price of $159, which is an all-time low price for this SSD with heatsink. This version of the popular NVMe PCIe 4.0 SSD comes with a heatsink onboard, making it ideal as an upgrade for a PlayStation 5 console due to the enclosed storage bay for PS5 expansion and risk of thermal throttling.
---
Corsair Xeneon Flex OLED Gaming Monitor
The Corsair Xeneon Flex bendable OLED gaming monitor has been reduced in price to $1,599. For the money, you are getting a 45-inch OLED panel that has the ability to either be a flat screen or transform into a curved screen with an 800R curve. This monitor also comes with all the bells and whistles such as a 240Hz refresh rate, HDMI 2.1, DisplayPort 1.4, and 1,000 nits brightness in HDR mode.
If you want to know more about this rather interesting monitor you can take a look at our review of the Corsair Xeneon Flex for more information and details about its performance and specifications.
---
Alienware x17 R2 Gaming Laptop
Ahead of Memorial Day, Dell has this fantastic deal on a beastly RTX 3080-powered gaming laptop. You can currently save up to $950 on this Alienware X17 R2 gaming laptop, and treat yourself to a mobile gaming computer that you can either use around the house or take with you whilst traveling.
We reviewed the Alienware X17 R2 - albeit with a slightly different configuration and noted the incredibly smooth frame rates and gaming performance on the 360Hz 17-inch screen.
---
Intel Core i5-13400F CPU
With amazing gaming performance for the price, the Intel Core i5-13400F is our recommendation for one of the best CPUs for gaming, based on its fantastic bang-for-buck ratio. This F-variant may lack an iGPU and is locked to overclocking, but you would be hard-pushed to find a better performer for a budget gaming PC build than this little powerhouse.
---
Intel Core i7-12700KF CPU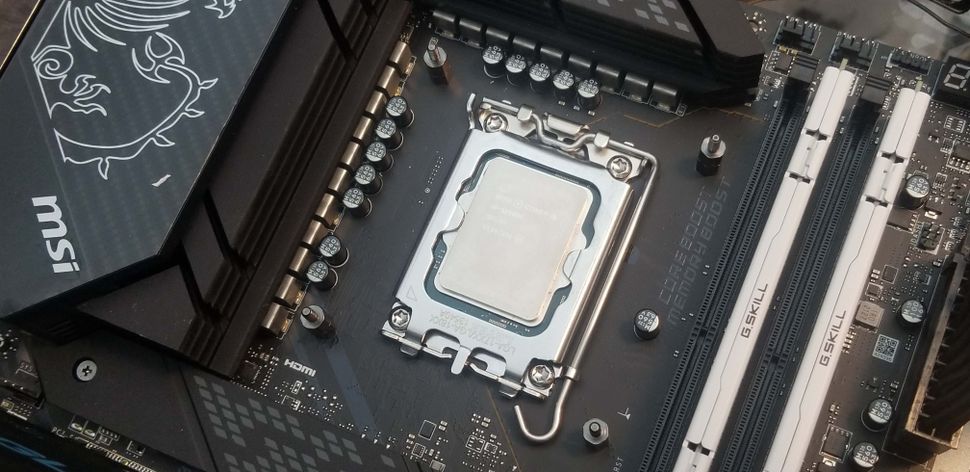 A solid CPU from Intel's 12th Gen Alder Lake range - the Core i7-12700KF still uses the LGA 1700 socket and performs extremely well in our suite of benchmark tests. This price is equal to its lowest-ever outing and a great pick for a budget gaming PC.
See our review of the 12700KF for more information on how this CPU performs.
---
Anycubic Kobra Go
Being a maker is so much fun, and one of our favorite ways to get creative is with 3D printing. There are too many projects and ideas to list here for what you can create with a 3D printer, but some projects that I've seen recently include making custom headphone holders, a case for your Raspberry Pi projects, and even some funky terrain for a 40K battle. Only your imagination limits the potential of this medium.
See our review of the Anycubic Kobra Go for more details.
---
Logitech G560 speakers
Sound is all important when it comes to immersion, whether it's in your favorite movie or game, the quality of the sound and positional audio can make all the difference.
Using light as well as sound, Logitech has combined the two in their G560 PC speakers and also added DTS:X virtual surround sound to the mix. The ambient RGB lighting tunes itself to your content thanks to Logitech's LIGHTSYNC tech - enabling that extra level of immersion.
You can grab these speakers at Newegg with a small discount when you use the promotion code PCG98883 at the checkout.
Keep an eye on this page or bookmark it for updates as more deals become available before Memorial Day sales weekend arrives.
---
Looking for more deals?