As one of your most used PC peripherals, your mouse choice is essential. There are many considerations when choosing the type and style of mouse that best suits your needs, from how much it weighs, to the number of buttons and, of course, the ergonomics of comfort for your type of grip and to avoid the dreaded RSI. See our list of the best gaming mice (opens in new tab) we've reviewed, which also contains more information on some of the great deals we have for you today.
If you take your performance in FPS (first-person shooters) games seriously, then you've probably already heard about the benefits of having an ultralight mouse with an accurate sensor. Well, the Glorious Model D- for $51 (opens in new tab) meets both of these requirements and, at this price, is superb value for a premium gaming mouse. See our Model D review (opens in new tab) for more information on this lightweight gaming mouse.
Another top contender in the best gaming mouse category is the Logitech G PRO wireless gaming mouse, available at Amazon for just $49 (opens in new tab). With an ambidextrous and lightweight design, the G PRO wireless is popular for serious FPS players. This version is the cheapest available, but it does come in the League of Legends livery.
One of the best bargains spotted today is on one of our favorite wireless gaming mice - the G502. This is the lowest price I've seen for the Logitech G502 Lightspeed wireless mouse at just $69 (opens in new tab) from Walmart. See our review of the G502 lightspeed (opens in new tab) and discover why we gave it an Editor's Choice award. One of the cons of this mouse was that it was expensive, so at this price, the G502 Lightspeed wireless mouse is a much more attractive proposition.
See more great real deals on gaming mice further down below.
TL;DR — Today's Best Deals
Today's best deals in detail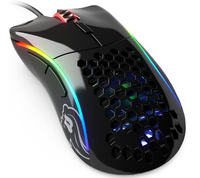 (opens in new tab)
Glorious Model D- Gaming Mouse: now $51 at Amazon (opens in new tab) (was $85)
A fantastic mouse for FPS gaming, the Glorious Model D- (Minus) is a lightweight mouse with a honeycomb cutout design to help reduce its weight. The Model D- uses a Pixart PMW3360 sensor that can go up to 12K DPI, and weighs only 61 grams.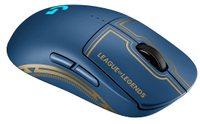 (opens in new tab)
Logitech G PRO Wireless Gaming Mouse (League of Legends Edition): now $49 at Amazon (opens in new tab) (was $129)
This version of the G PRO wireless came before the more recent "Superlight" version. Still, although it isn't as light, it offers a better experience for left-handed players as this mouse is truly ambidextrous with buttons on the left and right sides of the mouse. The League of Legends version uses a blue and gold color scheme.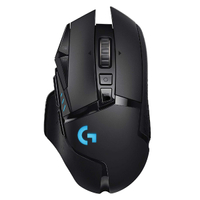 (opens in new tab)
Logitech G502 Lightspeed Wireless Gaming Mouse: now $69 at Walmart (opens in new tab) (was $149)
The Logitech G502 is one of the best gaming mice and it's at the lowest price we've seen — just $69.99 at Walmart. This wireless gaming mouse packs Logitech's Hero 25K sensor and premium features such as custom weights.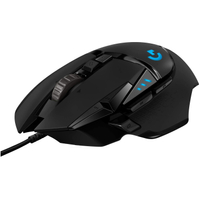 (opens in new tab)
Logitech G502 Hero Wired Gaming Mouse: now $33 at Amazon (opens in new tab) (was $79)
The Logitech G502 Hero is Logitech's wired update to its classic Proteus Core mouse. Its optical sensor can reach 25,600 DPI and it has 11 customizable buttons with enough onboard memory to store 5 customization profiles. This mouse also uses mechanical switches, has 1 Lightsync RGB zone and has removable weights to customize its feel.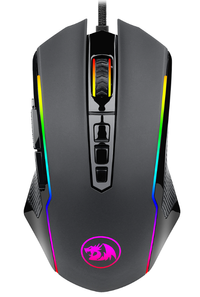 (opens in new tab)
Redragon M910-K Gaming Mouse: now $16 at Amazon (opens in new tab) (was $20)
This wired gaming mouse from Redragon is RGB backlit and has 9 buttons total that can be programmed. It has an adjustable speed that caps out at 8000 DPI.
Looking for more deals?