Why you can trust Tom's Hardware Our expert reviewers spend hours testing and comparing products and services so you can choose the best for you. Find out more about how we test.
Intel i7-13700K Thermal Results
Louder fans only improve cooling by a limited amount in most cases, as you'll see from our full-speed results, and as such it's important to test coolers at settings where noise levels are equalized. While some might not mind loud fans, many folks prefer to have systems that run quietly.
Thermal Results with noise normalized to 38.2 dBA
Jiushark's unique cooler performs decently in this scenario, on par with Thermalright's Frost Spirit 140, cooling an average of 171W during testing. It ended the test still cooling over 150W, which is strong enough for most workloads common users will face.
If you need full performance for heavy workloads run over long durations, you'll want stronger cooling, but for most users, the Juishark JF13K Diamond and other air coolers will provide sufficient cooling for any tasks they would encounter.
No Power Limits Thermal Results
If you don't have power limits enforced on Intel's i7-13700K, it will hit TJMax (peak CPU temperature) and thermally throttle with even the strongest of air coolers. In this test, we measure the total amount of watts the cooler is able to cool from the CPU.
With an average of 189W during the course of testing, Jiushark's offering cooled 88% of what the stronger, larger dual tower coolers were able to dissipate. Performance doesn't scale very well with additional power past a certain point in power consumption, so this reduction in cooling capacity will result in very little lost performance – we're talking single-digit performance differences in actual benchmarks.
Noise levels are great with all coolers I've included for this review. With a measured maximum total system noise of 45.6 dBA with Jiushark's FJ13K Diamond installed, noise levels were moderate, not loud.
175W Cinebench Results
Most coolers on the market are able to keep Intel's i7-13700K under its peak temperature if the power consumption is limited, so for this test we'll be looking at the CPU's actual temperature. The Jiushark cooler was able to pass this test, but barely – this pushed the cooler to its maximum and caused it to reach TJMax near the end of testing.
The noise results in this test are the same as the previous test, because all three coolers reach 80C or higher in this scenario where the fan speeds are tied to the default fan curve of MSI's Z690 A Pro.
125W Cinebench Results
The lowest power limit I test with Raptor Lake CPUs is 125W. This is a high enough limit to allow the CPU to maintain its base clock speeds, even in the most intensive tests, and most coolers should be able to keep the CPU below Tjmax – even low-end coolers.
Jiushark's offering runs a bit warmer than the competition here, but at only 53C above the ambient temperature, it's nothing to worry about. However, it does run louder than the other coolers in this scenario, due to its reduced cooling capacity compared to a traditional desktop cooler.
AMD Ryzen 7 7700X Thermal Results
It's great to see how coolers perform with hotter CPUs like Intel's i9-13700K, but that performance doesn't always directly translate to how other CPUs will operate with the same coolers. With today's review, I've expanded my coverage to include AMD's Ryzen 7 7700X to show how coolers might respond with other commonly used CPUs.
Thermal Results with noise normalized to 36.4 dBA
When paired with AMD's Ryzen 7 7700X, Jiushark's JF13K provides 92% of the cooling capacity in comparison to Montech's D24 Premium air cooler. This is a much better result than earlier with Intel's i7-13700K, where it only provided 83% of the cooling capacity of Montech's D24 Premium.
Maximum Cooling Capacity with maximum fan speeds
Our next test of the cooler's maximum cooling capacity, done by allowing its fans to run at full speed. Jiushark's offering does very well here, providing 93% of the performance of the higher-end Montech D24 Premium air cooler.
The Diamond achieves this cooling capacity with a total system noise of 45.6 dBA, which is a moderate noise level but, again, not loud or distracting.
Thermals and Acoustics with a 95W Power Limit
Not every task will force the CPU to use its full potential or maximum power draw, so it's good to test coolers in a variety of power limits. With an average of 56C over ambient, the Jiushark trails the comparison Thermalright and Montech air coolers here by only a few degrees.
Noise levels aren't changed in this scenario with Jiushark's cooler, because the CPU still peaks at above 80c, causing the fans to run at full speed.
Thermals and Acoustics with a 75W Power Limit
With power draw reduced to 75W on AMD's Ryzen 7 7700X, this thermal load shouldn't be difficult for most coolers to accomplish. This is roughly the amount of power the Ryzen 7 7700X CPU will use during gaming, and it's also the maximum power consumption of AMD's non-X Ryzen 7 CPU.
At this lower level of power consumption, there's no advantage of using a stronger cooler – Jiushark's JF13K Diamond provides the same performance as Montech's D24 Premium. It's actually outperforming Thermalright's Frost Spirit 140 in CPU temperatures, which was surprising. To be sure there was no user error involved, I retested the Frost Spirit, but the results were the same!
Acoustic levels are absolutely superb at this lower level, with Jiushark's JF13K Diamond only reaching 38.2 dBA – which is near silent to most people's hearing.
Conclusion
At $40 USD, this cooler is an absolute bargain for those builds that need a low-profile cooler. The only downside to this cooler is that availability may be limited in the United States and Europe. If you want this cooler at the moment, you'll likely have to import it via AliExpress or Taobao.
I'm giving this cooler my full recommendation because Jiushark's JF13K is the first cooler I've tested in a long time which truly pushes the bar in terms of innovation. Its unique form factor allows it to fit in the most space constrained of SFF cases, and at the same time it still has room for taller RAM modules. It's best paired with CPUs like AMD's Ryzen 7 7700X, but it also performs well with stronger CPUs like Intel's i7-13700K.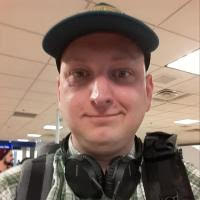 Freelancer, CPU Cooling Reviewer
Albert Thomas is a contributor for Tom's Hardware, primarily covering CPU cooling reviews.