Juishark's JF13K Diamond is a truly innovative air cooler, which offers good performance for space-constrained of SFF cases.
Pros
+

Unique design

+

SFF Compatibility

+

Budget-Friendly $40 price

+

Won't get in the way of tall RAM
Cons
-

Limited U.S availability
Why you can trust Tom's Hardware Our expert reviewers spend hours testing and comparing products and services so you can choose the best for you. Find out more about how we test.
Jiushark is a name most American audiences probably haven't heard of before, but the company is more well known in Asia. The company was founded five years ago, and the first part of the company's name (jiŭ) translates to the number nine in Mandarin, and its motto is "simplicity first, back to basics."
We've covered Juishark in the past, highlighting some of its unique products like the Jiushark M.2 Three, an M.2 SSD cooler that uses a dual heatpipe radiator and fan, much like a mini CPU cooler.
Here we're looking at Jiushark's JF13K Diamond, a unique air cooler with an innovative form factor which incorporates top down air cooling through a 240mm radiator. Is this new design actually effective enough to make our list of best coolers, or is it just designed to grab attention? We'll have to put it through testing to be sure, but first we'll look at the features and installation of this cooler.
Cooler Specifications
Swipe to scroll horizontally
| | |
| --- | --- |
| Cooler | Jiushark JF13K Diamond |
| MSRP | $40 USD |
| Installed Size | 241 (L) x 121 (W) x 92mm (H) |
| Radiator Material | Aluminum |
| Heatpipes | 7x 6mm Copper Heatpipes |
| Socket Compatibility | Intel: LGA 1700, 1200, and 115x |
| | AMD: AM3, AM4, and AM5 |
| Base | Nickel plated Copper |
| Max TDP (Our Testing) | 190W on Intel i7-13700K, 123W on Ryzen 7 7700X |
Packing and Included Contents
Jiushark's JF13K Diamond arrives in a package similar in size to a shoebox.
Included with the package are the following:
240mm radiator with seven heatpipes
Two slim 120mm fans, pre-installed
Thermal Paste
Mounts for all modern CPU sockets (including AM5 & LGA1700)
Replacement AM5 Backplate + Torx screwdriver
Intel Blackplate
Screwdriver bolt adapter
Installation
The installation of the JF13K Diamond is fairly simple and straightforward, but I wouldn't describe it as easy. While it can be installed by a single person, it's less of a hassle on Intel platforms if you have someone to help.
The installation process is fairly similar on both AMD and Intel platforms.
If you're using an AMD AM4 or AM5 platform, you'll need to first remove the default backplate. Use the included torx screwdriver to loosen the screws of the CPU socket and the backplate will come right off. Then press the replacement backplate against the motherboard and re-secure the torx screws.
The next step is to prepare the mounting bars. You'll first want to take the long screws and secure them to the mounting bars with the included standoffs.
Use the four included screws to secure the mounting bars to the base of the cooler.
The next step is the most difficult: while pressing the cooler against the motherboard, you'll need to secure the cooler to the backplate using the included bolts. This is a little easier to do on AM5, as the backplate is already secure when you do this – but with Intel you'll need to hold both the backplate and the cooler in place while you secure the bolts.
Jiushark includes an adapter which allows you to use a screwdriver to secure the bolts if you prefer, but I threaded them by hand without any issues.
Features of Juishark's JF13K Diamond
240mm heatsink with top-down cooling
The JF13K Diamond has an innovative 240mm heatsink with top-down cooling. Top-down cooling means the product also provides airflow to the VRM heatsinks and DIMMs surrounding the CPU.
Full RAM Compatibility
While the JF13K hovers above your RAM, it leaves 2.32 inches for DIMMs, which is enough room for Corsair's Dominator DIMMs, and likely almost anything else, so you shouldn't have to worry if your RAM is too tall.
Small Form Factor (SFF) Compatibility
With a total height of only 92mm (3.62 inches), the JF13K Diamond is ideal for space-constrained SFF computer cases.
7 Copper Heatpipes
To ensure maximum cooling capacity in this unique form factor, Jiushark includes 7 heatpipes with the JF13K Diamond.
2x Slim 120mm fans
There's more to a cooler than just the heatsink or radiator. The bundled fans have a significant impact on cooling and noise levels. Pre-installed to the JF13K Diamond are two slim 120mm fans, measuring only 15mm (0.59 inches) in height.
Many users have asked me if upgrading to stronger fans can increase the FJ13K Diamond's cooling capacity. We'll examine this subject in the thermal results section.
Swipe to scroll horizontally
| | |
| --- | --- |
| Model | Unnamed |
| Dimensions | 120 x 120 x 15 mm |
| Fan Speed | 800 - 1,800 RPM |
| Air Flow | Up to 64.5 CFM |
| Air Pressure | Up to 1.71 mm H2O |
| Bearing Type | Hydraulic Bearing |
| Lighting | None on the black model, ARGB lighting on white model |
Foreword
Modern CPUs, whether Intel or AMD, are difficult to cool in intensive workloads. In the past reaching 95C+ on a desktop CPU might have been a cause for concern – but with today's processors, it is considered normal operation. Similar behavior has been present in laptops for years due to cooling limitations in tight spaces.
Since last fall, Tom's Hardware has brought you cooling reviews using one of the most power-hungry desktop CPUs on the market – Intel's flagship i9-13900K. To give you an idea of what it takes to cool Intel's behemoth, we've tested it with a variety of coolers, from basic low-end air coolers like the Amazon Basics CPU cooler to high-end 420mm AIOs such as Corsair's iCUE H170i Elite.
While it's nice to see how Intel's flagship responds to different levels of cooling, those results don't always correlate with lower-tier CPUs. So with today's review, we'll be switching our focus to two CPUs more commonly purchased by end users – AMD's Ryzen 7 7700X and Intel's i7-13700K CPUs.
LGA1700 Socket Bending
Note there are many factors other than the CPU cooler that can influence your cooling performance, including the case you use and the fans installed in it. A system's motherboard can also influence this, especially if it suffers from bending, which results in poor cooler contact with the CPU.
In order to prevent bending from impacting our cooling results, we've installed Thermalright's LGA 1700 contact frame into our testing rig. If your motherboard is affected by bending, your thermal results will be worse than those shown below. Not all motherboards are affected equally by this issue. I tested Raptor Lake CPUs in two motherboards. And while one of them showed significant thermal improvements after installing Thermalright's LGA1700 contact frame, the other motherboard showed no difference in temperatures whatsoever! Check out our review of the contact frame for more information.
Testing Methodology
All testing is performed in a room with a 23 degrees Celsius ambient room temperature. Multiple thermal tests are run on each CPU to test the cooler in a variety of conditions, and acoustic measurements are taken with each result. These tests include:
1. Noise normalized testing at low noise levels
2. "Out of the box"/default configuration thermal & acoustic testing
a. This means no power limits on Intel's i7-13700K, and AMD's default power limits on AMD's Ryzen 7 7700X.
b. Because CPUs hit Tjmax in this scenario, the best way to compare cooling strength is by recording the total CPU package power consumption.
3. Thermal & acoustic testing in power-limited scenarios
a. With Ryzen 7 7700X, I've tested with limits of 95W and 75W enforced.
b. On Intel's i7-13700K, I've tested with limits of 175W and 125W enforced.
The thermal results included are taken during 10-minute testing runs. To be sure that was sufficiently long to tax the cooler, we tested both Thermalright's Assassin X 120 R SE and DeepCool's LT720 with a 30-minute Cinebench test with Intel's i9-13900K for both 10 minutes and 30 minutes. The results didn't change much at all with the longer test: The average clock speeds maintained dropped by 29 MHz on DeepCool's LT720 and 31 MHz on Thermalright's Assassin X 120 R SE. That's an incredibly small 0.6% difference in clock speeds maintained, a margin of error difference that tells us that the 10-minute tests are indeed long enough to properly test the coolers.
Testing Configuration – Intel LGA1700 Platform
Swipe to scroll horizontally
| | |
| --- | --- |
| CPU | Intel Core i7-13900K |
| Air Coolers Tested | Jiushark JF13K Diamond |
| | Thermalright Frost Spirit 140 |
| | Montech D24 Premium |
| Motherboard | MSI Z690 A Pro DDR4 |
| GPU | Intel ARC A770 LE |
| Case | Be Quiet! Silent Base 802, system fans set to speed 1 setting. |
| Monitor | LG 45GR95QE |
| PSU | Cooler Master XG Plus 850 Platinum PSU |
Testing Configuration – AMD AM5 Platform
Swipe to scroll horizontally
| | |
| --- | --- |
| CPU | AMD Ryzen 7 7700X |
| Air Coolers Tested | Jiushark JF13K Diamond |
| | Thermalright Frost Spirit 140 |
| | Montech D24 Premium |
| Motherboard | ASRock B650E Taichi |
| GPU | Intel ARC A770 LE |
| Case | DeepCool CK560WH |
| Monitor | LG 45GR95QE |
| PSU | DeepCool PQ1000M |
Unique tests performed with Jiushark's Cooler
Like many of you reading this now, I first heard of the JF13K Diamond after watching Gamers Nexus' review of it. Steve's review left me with two questions:
1. Does the top-down design help with cooling RAM DIMMs?
Answer: Not at stock speeds.
I ran memtest64 for twenty minutes when this cooler was installed on Intel's i7-13700K using the RAM's XMP profile, and compared it to a traditional air cooler. The DDR4 DIMM temperatures rose 4-5C. While I can say it doesn't help reduce temperatures in stock configuration, it might be of benefit if the RAM modules were overclocked.
2. Can stronger fans improve the thermal capacity of this cooler?
Answer: Technically yes, but it's not worth it.
Being paired with slim 15mm fans of relatively low noise levels, many people (myself included) wanted to know if upgrading the cooler's fans could improve its cooling performance. The non-stock fans I tested were Cooler Master's newly released Halo 2 series fans – but they had no impact on cooling capacity whatsoever.
Since those fans didn't improve performance, I pulled out some of the strongest fans I have available. Cougar's MHP 120 fans feature 4.24 mm-H20 static pressure and 82.5 CFM of airflow. Even with these very strong fans, cooling performance only improved minimally – increasing by only 10W of cooling capacity with Intel's i7-13700K.
So while you technically can eke better performance out of Jiushark's cooler, it's really not worth doing so. The default slim 120mm fans are more than strong enough for Jiushark's cooler.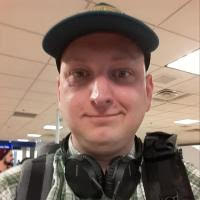 Freelancer, CPU Cooling Reviewer
Albert Thomas is a contributor for Tom's Hardware, primarily covering CPU cooling reviews.