Why you can trust Tom's Hardware Our expert reviewers spend hours testing and comparing products and services so you can choose the best for you. Find out more about how we test.
Comparison Products
We're comparing the Rocket 4 Plus 8TB to another 8TB SSD, the QLC-laden Sabrent Rocket Q, and several prominent 4TB PCIe 4.0 drives. These include the WD Black SN850, Seagate's FireCuda 530, the Team A440 Pro, and the Rocket Q4. The last of these uses QLC flash rather than TLC and the Phison E16 controller rather than an E18. We are also comparing it to a single 4TB PCIe 3.0 drive, the Sabrent Rocket. Finally, we include the 4TB Rocket 4 Plus, although those results are not from our original review but rather an updated version of the drive utilizing B47R TLC flash.
Trace Testing - 3DMark Storage Benchmark
Built for gamers, 3DMark's Storage Benchmark focuses on real-world gaming performance. Each round in this benchmark stresses storage based on gaming activities including loading games, saving progress, installing game files, and recording gameplay video streams.
Image 1 of 3
The dense BiCS5 TLC flash in the 8TB Rocket 4 Plus falls behind competing smaller drives that come with B47R flash but otherwise performs adequately for an 8TB SSD, beating the 8TB Rocket Q that comes with QLC flash.

Except for loading times, games currently aren't influenced much by storage performance. These times do not vary much when comparing high-end NVMe drives. Nevertheless, the TLC flash here is more responsive than QLC, a factor to consider when looking at a high-capacity solution.
Trace Testing – PCMark 10 Storage Benchmark
PCMark 10 is a trace-based benchmark that uses a wide-ranging set of real-world traces from popular applications and everyday tasks to measure the performance of storage devices.
Image 1 of 3
The PCMark 10 results are somewhat similar to the 3DMark results. Again, the 8TB Rocket 4 Plus does worse than the smaller-capacity SSDs but performs better than QLC and PCIe 3.0 drives. The 8TB Rocket 4 Plus might not be the very fastest OS and application drive, but it would be more than adequate in that role. Regardless, you probably have other priorities in mind if you're buying this much capacity.
Transfer Rates – DiskBench
We use the DiskBench storage benchmarking tool to test file transfer performance with a custom, 50GB dataset. We copy 31,227 files of various types, such as pictures, PDFs, and videos to a new folder and then follow-up with a reading test of a newly-written 6.5GB zip file.
Image 1 of 2
The peak bandwidth provided by the PCIe 4.0 interface, and particularly the E18 SSD controller, allows the PCIe 4.0 drives to pull away in this test.

As suggested by its lower sequential write rating, the Rocket 4 Plus 8TB is a bit slower than its E18-powered peers in the copy transfer test. This is an after-effect of cramming in so many dies.
Synthetic Testing - ATTO / CrystalDiskMark
ATTO and CrystalDiskMark (CDM) are free and easy-to-use storage benchmarking tools that SSD vendors commonly use to assign performance specifications to their products. Both of these tools give us insight into how each device handles different file sizes.
Image 1 of 14
We see no surprises in ATTO as the E18-powered drives pull ahead of the rest, although again, we see a dip in write performance at the end with the Rocket 4 Plus 8TB. This type of result also appears in the CrystalDiskMark QD8 sequential write test. Looking back at the drive's specifications, we also saw a lower maximum read IOPS rating, reflected in the random read tests in Crystal Disk Mark.
A lot of new and upcoming flash, particularly QLC, has improvements focused on improving multi-plane read performance. This is particularly true with high densities and capacities. Going for 8TB and TLC flash with the Rocket 4 Plus has a cost here, also demonstrated in random read latency, but this is unlikely to have a huge impact on the general user. However, certain scenarios may exacerbate this shortcoming, such as attempting read operations during sustained write workloads on a fuller drive.
Sustained Write Performance and Cache Recovery
Official write specifications are only part of the performance picture. Most SSDs implement a write cache, which is a fast area of (usually) pseudo-SLC programmed flash that absorbs incoming data. Sustained write speeds can suffer tremendously once the workload spills outside of the cache and into the "native" TLC or QLC flash. We use Iometer to hammer the SSD with sequential writes for 15 minutes to measure both the size of the write cache and performance after the cache is saturated. We also monitor cache recovery via multiple idle rounds.
Image 1 of 5
The Rocket 4 Plus 8TB writes at around 6 Gbps for approximately 147 seconds, indicating an SLC cache size of around 880GB. This cache is dynamic, but far from spanning the entirety of the flash. Nevertheless, it hits a folding speed of around 1 Gbps after the cache runs out. This clearly falls behind the other E18 drives, including its B47R-using 4TB sibling, when it comes to sustained write performance. This is a result of using 8TB of BiCS5 TLC.
Cache recovery is slow on this drive, as with the model's other SKUs. Other issues might crop up here with thermal throttling and also as a result of utilizing 64 dies, as elaborated in the section below. Addressing this much flash at such speeds could create a bit of a traffic jam between incoming I/O and garbage collection, given the correct conditions. However, generally speaking, this cache size is more than adequate.
Power Consumption and Temperature
We use the Quarch HD Programmable Power Module to gain a deeper understanding of power characteristics. Idle power consumption is an important aspect to consider, especially if you're looking for a laptop upgrade as even the best Ultrabooks can have mediocre storage.
Some SSDs can consume watts of power at idle while better-suited ones sip just milliwatts. Average workload power consumption and max consumption are two other aspects of power consumption, but performance-per-watt is more important. A drive might consume more power during any given workload, but accomplishing a task faster allows the drive to drop into an idle state more quickly, ultimately saving energy.
We also monitor the drive's temperature via the S.M.A.R.T. data and an IR thermometer to see when (or if) thermal throttling kicks in and how it impacts performance. Remember that results will vary based on the workload and ambient air temperature.
Image 1 of 4
Power is a significant issue with a drive with as much capacity as the 8TB Rocket 4 Plus, and the results show that this drive falls behind its peers in terms of efficiency. There are several possible explanations.

First, this drive uses less-efficient flash, with BiCS5 being a generation behind the commonly-used B47R and lacking CuA. It's also difficult to drive this much flash efficiently. Additionally, there's a reasonable envelope for maximum power consumption, so some tweaking of the firmware was likely necessary. Overall power consumption on the spec sheet is indeed significantly higher than the 4TB SKU.
Going more deeply, running this many dies at such a high performance level can create signal integrity issues. It's not uncommon for NAND packages to have redrivers to improve signaling, but also, a lot of effort is spent on having a clean clock "eye" at higher rates, that is, more MT/s with correspondingly higher bandwidth. Of course, it's possible to improve the signal in other ways, such as with selective on-die termination, but this can impact flash operations in a way that could create additional bottlenecks. For the sake of brevity in this section, though, we can say that some balancing is required to make this work.
A related issue is, of course, heat generation. This drive can run exceptionally hot under a prolonged workload, particularly in a laptop. So it's advisable to get a heatsink for this one if you want to prevent throttling during sustained loads.
Test Bench and Testing Notes
Swipe to scroll horizontally
| | |
| --- | --- |
| CPU | Intel Core i9-11900K |
| Motherboard | ASRock Z590 Taichi |
| Memory | 2x8GB Kingston HyperX Predator DDR4 5333 |
| Graphics | Intel UHD Graphics 750 |
| CPU Cooling | Alphacool Eissturm Hurricane Copper 45 3x140mm |
| Case | Streacom BC1 Open Benchtable |
| Power Supply | Corsair SF750 Platinum |
| OS Storage | WD_Black SN850 2TB |
| Operating System | Windows 10 Pro 64-bit 20H2 |
We use a Rocket Lake platform with most background applications such as indexing, windows updates, and anti-virus disabled in the OS to reduce run-to-run variability. Each SSD is prefilled to 50% capacity and tested as a secondary device. Unless noted, we use active cooling for all SSDs.
Conclusion
The 8TB Sabrent Rocket 4 Plus is a strong entry into Sabrent's growing portfolio. Having the option for an 8TB SSD with a high-performance PCIe 4.0 controller is nice, and having that choice come with TLC flash is even better. This is a drive a lot of people have been waiting for, specifically if they don't want to pay the performance and endurance penalties of the QLC flash often used with high-capacity SSDs.

However, you'll have to pay for the privilege of owning such a large drive: The 8TB Rocket 4 Plus SSD does not come cheap. Demand is clearly there as the drive remains regularly sold out, but you might have to shop around to find this drive.

Performance in absolute terms is excellent. In fact, the Rocket 4 Plus is the fastest 8TB SSD we've tested, though that comes with the caveat that the only other models available use either a slower interface or come with QLC flash. This is a PCIe 4.0 drive, and a high-end one at that, so it will outperform most drives on the market. The BiCS5 TLC flash present on the 8TB Rocket 4 Plus, although it's not all that we hoped, has proven to work well on other drives. Quite simply, running 64 1Tb TLC dies is challenging, particularly when pushing to such high levels of performance. However, in relative terms, it is slower than other E18-powered drives that use Micron's 176-layer B47R TLC flash.

Sabrent and Phison obviously had design constraints with this SKU, including with power consumption and thermals. We think a heatsink is required for robust use. Power consumption is at the edge, and efficiency suffers — especially with this flash. The raw amount of dies and the use of BiCS5 rather than B47R also means that performance suffers in many cases in both random read and sequential write workloads. There are compromises made to offer this sort of capacity, but those aren't nearly as severe with the Rocket 4 Plus as we see with the QLC-equipped 8TB alternative, the Rocket Q.

The 8TB Rocket 4 Plus is a high-capacity TLC-driven SSD, which is something many users have requested in the consumer/prosumer SSD space for a long time. However, the bigger players have not been responsive. WD, Crucial, and Samsung, among others, have opted not to consistently offer higher-capacity offerings. Reaching the highest levels of capacity does come with some tradeoffs, but Sabrent continues to carve itself out a lucrative spot in the market with its high-capacity drives.

The Rocket 4 Plus 8TB pushes the envelope, and it delivers. That said, we would like to see the cost come down, even knowing the challenges. That should happen with time. We would also like to see what could be done with a newer type of flash, and that time will also likely come. In the meantime, the 8TB Rocket 4 Plus is the fastest drive we've tested at this massive capacity and it is an encouraging sign of things to come.
MORE: Best SSDs
MORE: How We Test HDDs And SSDs
MORE: All SSD Content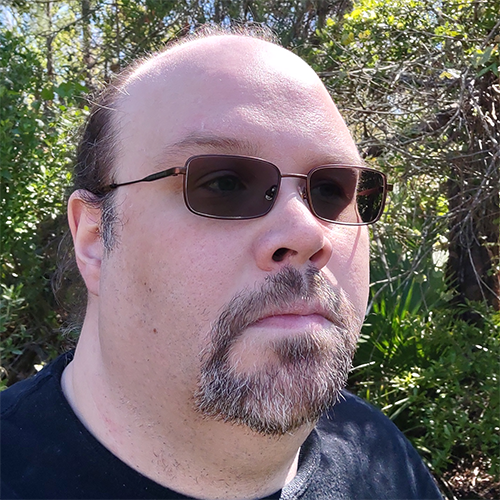 Shane Downing is a Freelance Reviewer for Tom's Hardware US, covering consumer storage hardware.