Why you can trust Tom's Hardware Our expert reviewers spend hours testing and comparing products and services so you can choose the best for you. Find out more about how we test.
To read about our monitor tests in-depth, please check out Display Testing Explained: How We Test PC Monitors. We cover brightness and contrast testing on page two.
Uncalibrated – Maximum Backlight Level
Image 1 of 3
The AW3423DWF hits its claimed SDR peak of 250 nits with a score of 253.0470. The Aorus can match most other monitors if you need a brighter OLED. While the average LCD is brighter, only an OLED has black levels that can genuinely be called infinite. To use the scientific vernacular, they are unmeasurable by any instruments available today. That means contrast is also infinite. There are better choices than an OLED if you need a lot of output outdoors or in a bright room. But for ultimate picture quality in most environments, it doesn't get better.
After Calibration to 200 nits
Image 1 of 3
The story doesn't change after calibration. The AW3423DWF was tweaked slightly, but that did not change the black level or contrast performance. The other monitors fare well with their VA technology and look great, but they pale compared to an OLED.
Since I am unable to measure black levels, I cannot determine an OLED monitor's ANSI contrast; however, it is theoretically infinite. The impact of this cannot be overstated. In terms of picture depth, realism and color saturation, an OLED stands well above the best LCDs, including those with FALD and Mini LED backlights.
MORE: Best Gaming Monitors
MORE: How We Test PC Monitors
MORE: How to Buy a PC Monitor: A 2022 Guide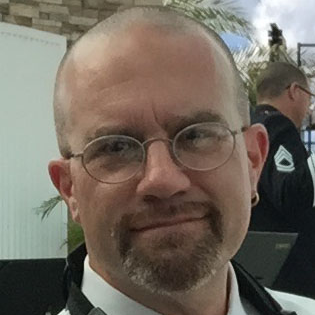 Christian Eberle is a Contributing Editor for Tom's Hardware US. He's a veteran reviewer of A/V equipment, specializing in monitors.