Why you can trust Tom's Hardware Our expert reviewers spend hours testing and comparing products and services so you can choose the best for you. Find out more about how we test.
The AW3423DWF ships with a factory calibration data sheet for each monitor. My sample matched those numbers in testing. It does not need adjustment in the Standard picture mode.
Grayscale and Gamma Tracking
Our grayscale and gamma tests use Calman calibration software from Portrait Displays. We describe our grayscale and gamma tests in detail here.
Image 1 of 3
Credit: Portrait Displays Calman
Out of the box, the AW3423DWF has no visible grayscale errors. All values are under 3dE which is widely considered to be the visible threshold. Gamma runs fairly tight to the 2.2 reference except for 10 and 20 percent which are slightly light. In the context of an OLED panel though, you cannot see this error.
In the Custom Color mode, I was able to improve the average error but visually, there is no difference. Gamma remains the same.
Using the Creator mode, I could select the sRGB gamut. You can also change the gamma value here, but I had no need as luminance tracking is nearly the same as Standard. Grayscale is almost perfect which is a good thing since it cannot be adjusted in this mode.
Comparisons
Image 1 of 4
Aside from the BenQ, all the monitors have excellent out-of-box performance and do not need to be calibrated. The AW3423DWF finishes a close second to the excellent Aorus FO48U. After calibration, it cruised to a first-place finish with its stablemate AW3423DW right behind.
The AW3423DWF's gamma tracking is tight, with a small 0.17 range of values. It and the other top three screens have very similar performance in this test. The 1.82% deviation (actual value 2.16) is also similar to the best displays of the bunch. I saw that the gamma anomaly I observed in the AW3423DW is fixed for the newer model. Overall, this is excellent performance.
Color Gamut Accuracy
Our color gamut and volume testing use Portrait Displays' Calman software. For details on our color gamut testing and volume calculations, click here.
Image 1 of 3
Not only is the AW3423DWF's default color gamut on-point, but it's also very large. It meets the full saturation target for green, a rarity among wide gamut displays. It over-achieves in red a bit but not so much that color looks overblown. Near-perfect hue tracking and linear saturation points mean the image always looks balanced and natural.
Calibration barely makes a difference, with just a 0.3dE improvement. Visually, there is no change. Clearly, the Custom Color mode is not necessary for an accurate picture.
Graphics pros and photographers will appreciate the Creator mode, which serves up a perfect sRGB gamut. All saturation and hue points are on target, with an average of 0.89dE.
Comparisons
Image 1 of 2
The AW3423DWF's color accuracy is exemplary. As a DCI-P3 or sRGB display, it is in the top tier of all the monitors I've tested and is as accurate as any professional screen. You could pay more for a pro OLED or Mini LED screen, but why would you? Even without calibration, it would finish third here.
The Quantum Dot layer expands the AW3423DWF's color gamut to over 107% of DCI-P3. That equates to 76.41% of Rec.2020. Interestingly, the FO48U does not have a QD layer but can match color volume with the Alienware screens. You can also see the ideal coverage of sRGB at 99.98%.
MORE: Best Gaming Monitors
MORE: How We Test PC Monitors
MORE: How to Buy a PC Monitor: A 2022 Guide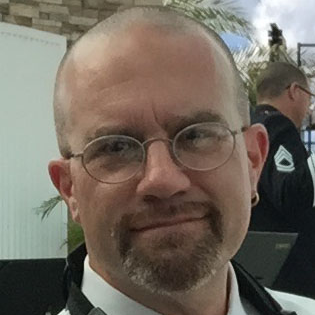 Christian Eberle is a Contributing Editor for Tom's Hardware US. He's a veteran reviewer of A/V equipment, specializing in monitors.