Why you can trust Tom's Hardware Our expert reviewers spend hours testing and comparing products and services so you can choose the best for you. Find out more about how we test.
To compare the AW3423DWF's performance, I've included two other OLEDs in the group, the Alienware AW3423DW and Gigabyte Aorus FO48U. The AW3423DW is nearly identical to the review subject but has a 175 Hz refresh rate and G-Sync certification. Functionally though, it is the same monitor. The FO48U is a 48-inch flat panel. The other displays are 34-inch ultra-wides – Monoprice 42772, AOC CU34G3S and BenQ EX3410R.
Pixel Response and Input Lag
Click here to read up on our pixel response and input lag testing procedures.
Image 1 of 2
The AW3423DW has a slight advantage in response time with its 5ms result. The DWF refreshes in 6ms, which makes only a subtle difference. Compared side-by-side with a 165 Hz LCD, the AW3423DWF looks smoother to the eye. This is due to its method of refresh, which is faster at a sub-field level. So, you'll get a better experience from a 165 Hz OLED versus a 165 Hz LCD.
The AW3423DWF takes the win for overall input lag with an impressive 27ms result, 4ms quicker than the next-best Monoprice. This monitor is quick with a capital Q. It kept up with everything I could throw at it during fast battle sequences. Motion resolution was always exemplary, with no hint of stutter, and Adaptive-Sync worked flawlessly.
Viewing Angles
OLED panels have superb viewing angles where the image changes little at 45 degrees to the sides. You can see only a tiny reduction in brightness, maybe five percent, and no difference in color or gamma. The top view is slightly washed out but still free of color shift. The AW3423DWF is very shareable.
Screen Uniformity
To learn how we measure screen uniformity, click here.
My AW3423DWF sample had visually perfect dark field uniformity. Since OLED black levels are too low to measure, I used a 10% brightness pattern. No anomalies were visible, and color was equally perfect from edge to edge. White fields were free of artifacts and had no variation in brightness or color.
MORE: Best Gaming Monitors
MORE: How We Test PC Monitors
MORE: How to Buy a PC Monitor: A 2022 Guide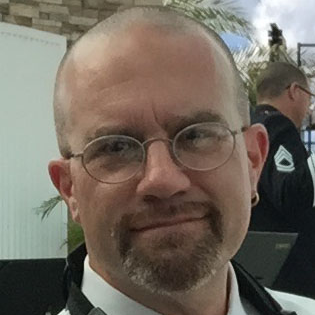 Christian Eberle is a Contributing Editor for Tom's Hardware US. He's a veteran reviewer of A/V equipment, specializing in monitors.