Why you can trust Tom's Hardware Our expert reviewers spend hours testing and comparing products and services so you can choose the best for you. Find out more about how we test.
If you're going to invest in a 32-inch monitor, it should be a versatile display, as we've seen with MSI's MPG321UR-QDX and BenQ's EX3210U. Though the Dell's $800 to $900 price isn't exactly low, these large screens are much less expensive than they were just a year or two ago. And their size and shape make them ideal for gaming, videos and any kind of productivity, while making a reasonable footprint on the desktop.
Given the size of the average workspace, 32 can easily be the new 27. You can sit at a comfortable two-to-three-foot viewing distance without squinting at tiny text or being overwhelmed by a jumbo screen. With so many new panels becoming available, it can only have a positive effect on prices.
The Dell G3223Q is a great representative for this emerging category. Though I have tested 32-inch 4K screens with greater contrast and larger color gamuts, only a handful can match the speed I clocked here. With 30ms total input lag, this monitor strikes an excellent balance between response and motion resolution. I could get a smoother moving image from a 240 Hz or faster display, but then I'd give up that high pixel density.
The G3223Q is also the most color-accurate of the bunch. With no adjustment other than setting the backlight to 200 nits, I recorded grayscale, gamma and color gamut results, HDR and SDR, equal to or better than many professional monitors that cost considerably more. At a current price of $825, Dell is selling a Michelin-Star meal for beer and pretzel money--relatively speaking of course.
The G322Q is ideal for PC gaming and just about anything else you need a computer for. And its ability to easily interface with the latest PlayStation and Xbox consoles is a plus. Those looking to add a large 4K monitor to their systems should definitely check it out.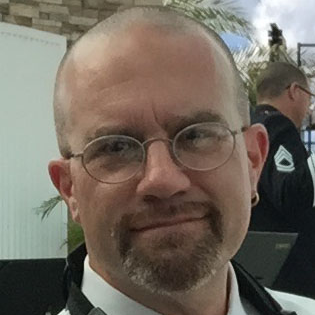 Christian Eberle is a Contributing Editor for Tom's Hardware US. He's a veteran reviewer of A/V equipment, specializing in monitors.